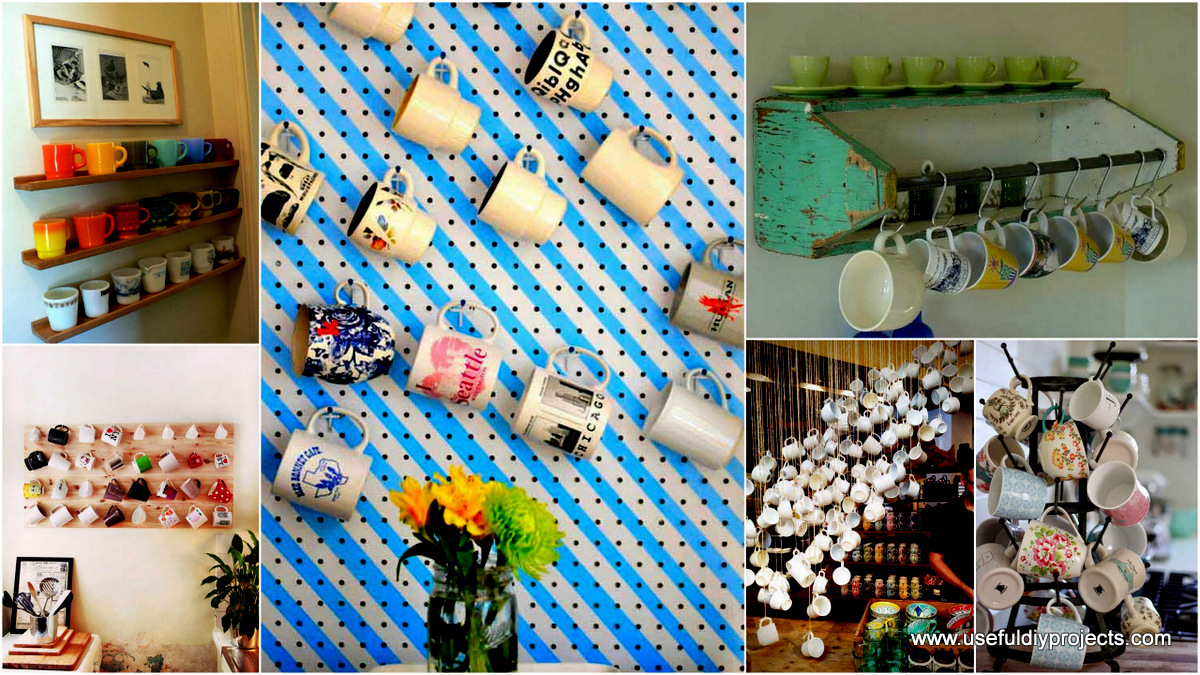 30 Extraordinary Creative and Graphic DIY Mug Storage To Beautify Your Kitchen
We all have a coffee mug that we simply adore. Some of us do have multiple mugs that we adore, an entire collection in some cases. We have put up an extraordinary creative and graphic diy mug storage selection meant to make things easier when it comes down to you kitchen showcase.
You have multiple options when it comes to materials used, you have multiple options when it comes down to position, tailor the solution to your own setup, start your diy project today.
1.Simple Wooden Under cabinet coffee mug rack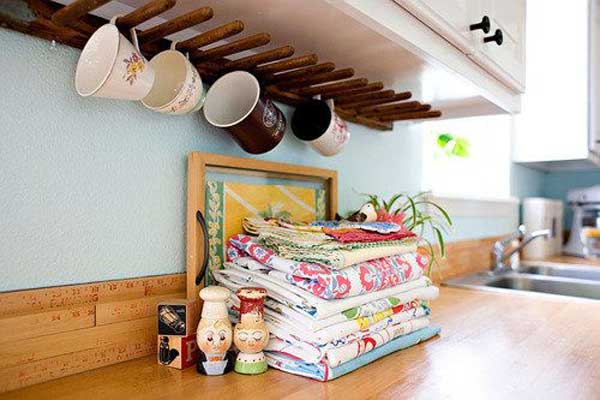 Source storagegeek.tumblr.com
2.Tailor a custom solution for your mugs out of an old shelf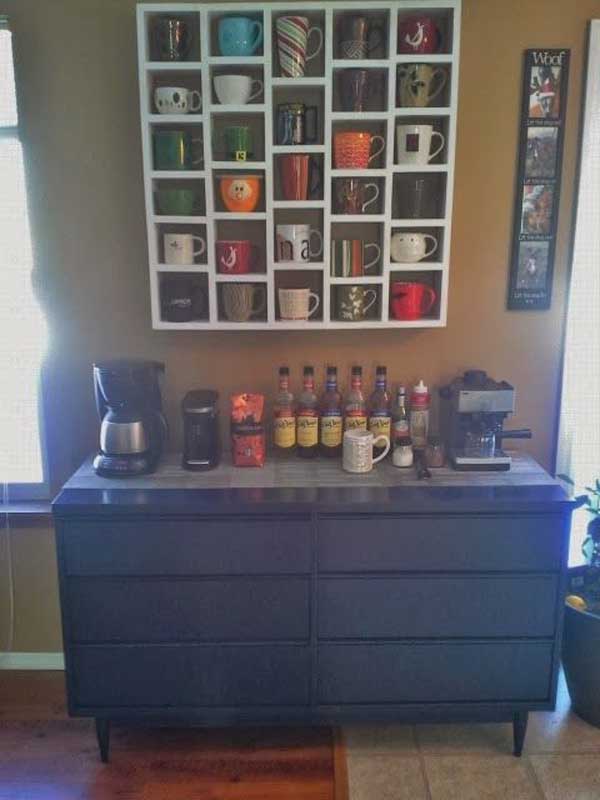 Source schaafhouse.blogspot.com
3.Shabby chic DIY pallet coffee cup holder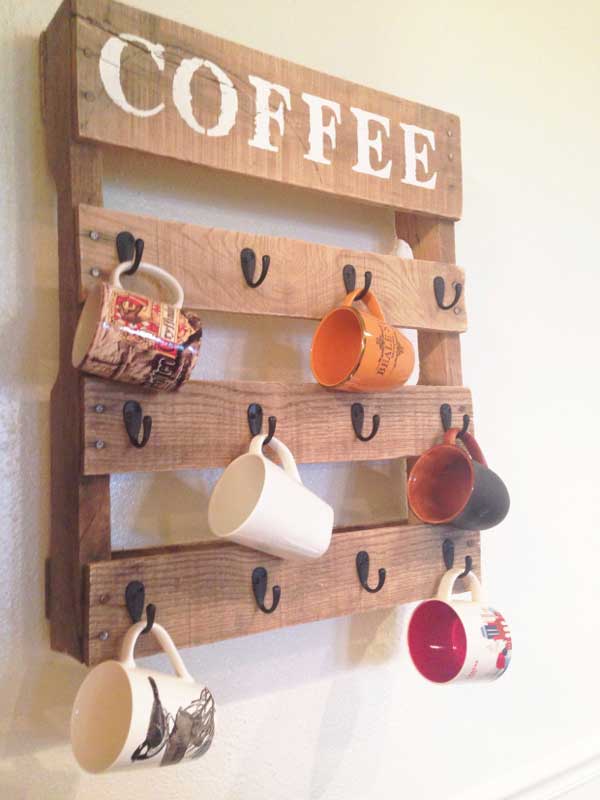 Source onelittlebirdblog.com
4.Scandinavian Design With Ikea Fintorp rails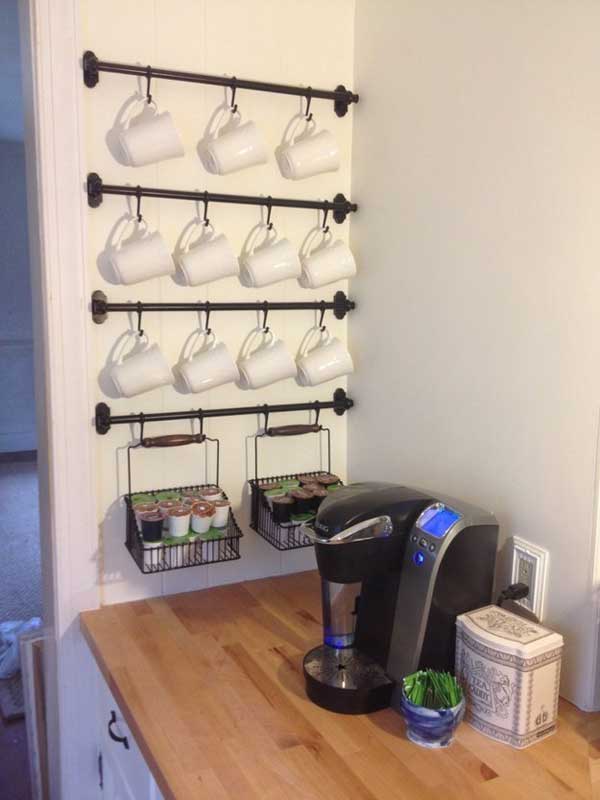 Source afarmhousereborn.com
5.Shabby chic Salvaged wood personalized to hold mugs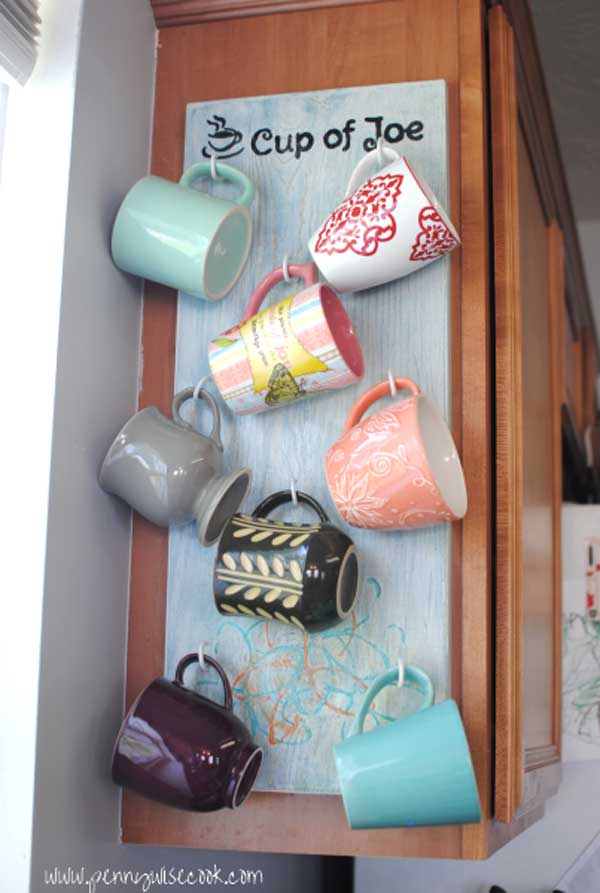 Source pennywisecook.com
6.peg boards can be transformed into mug organizers
Source thecleverbunny.com
7.mugs can become real pieces of art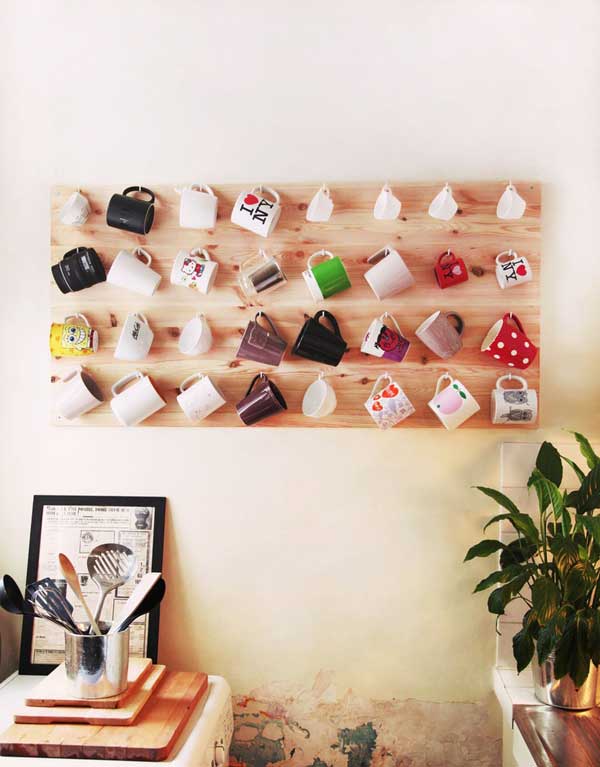 Source interior-design-home.tumblr.com
8.metallic Coffee mug tree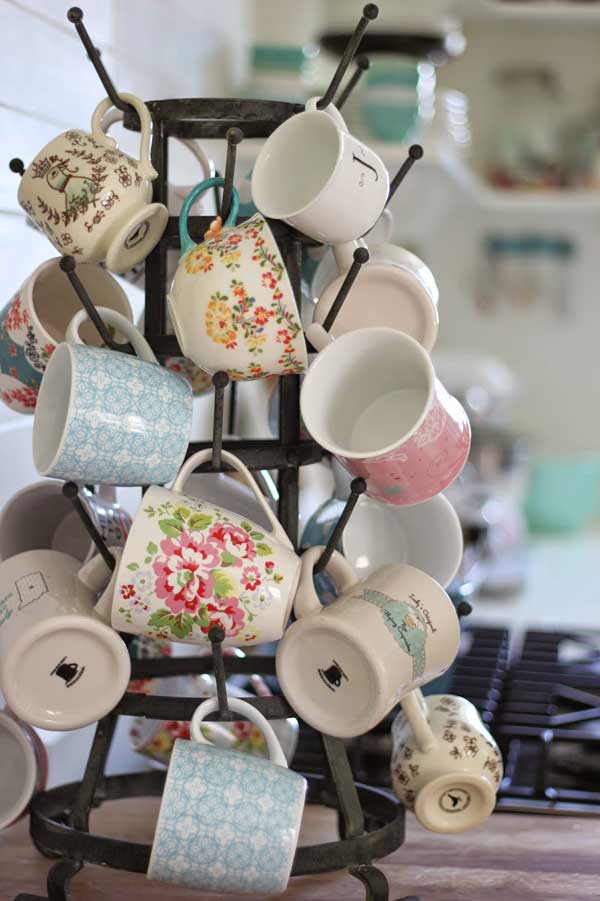 Source thecottagenest.blogspot.com
9.simple wine pieces holding colorful ikea mugs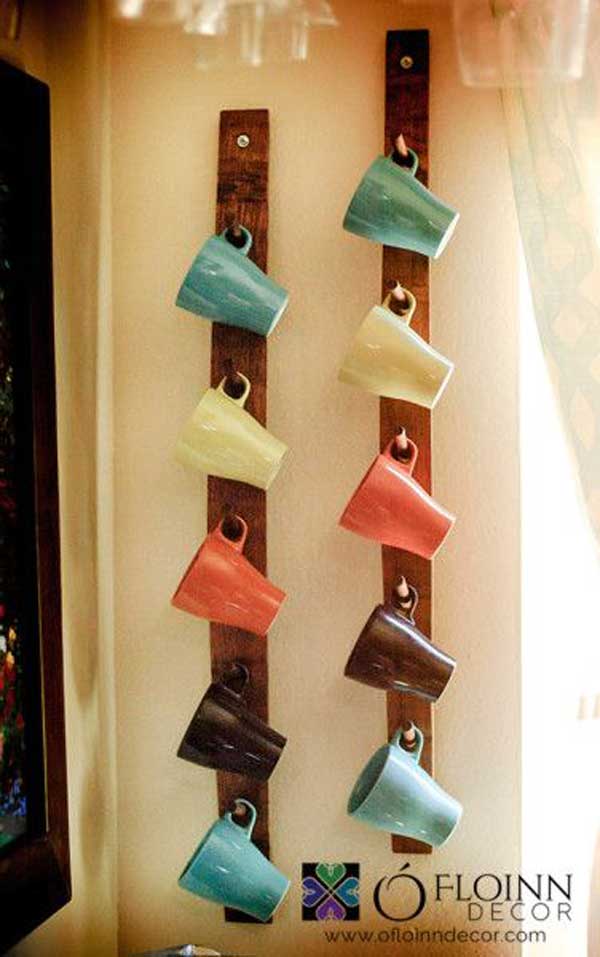 Source ofloinndecor.com
10.simple open shelves can present mugs beautifully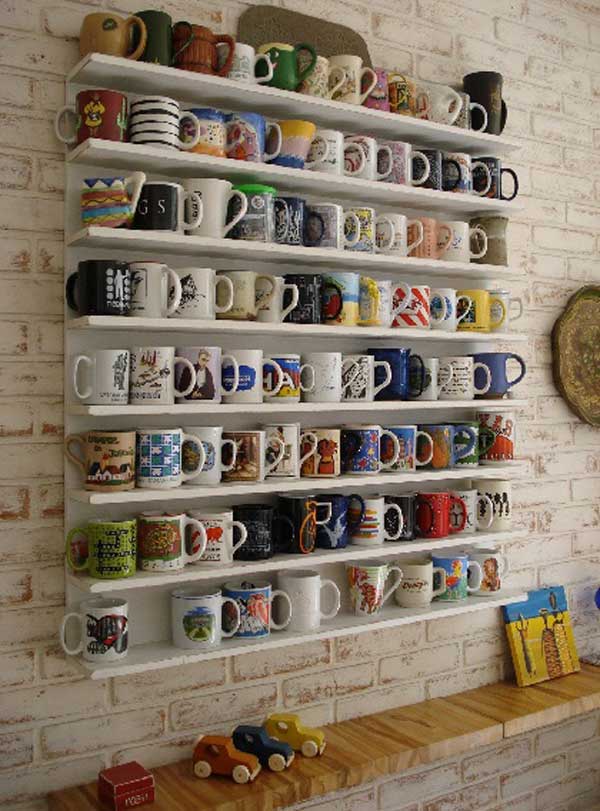 Source arquitecasa.com.br
11.wooden pallets holding glasses and mugs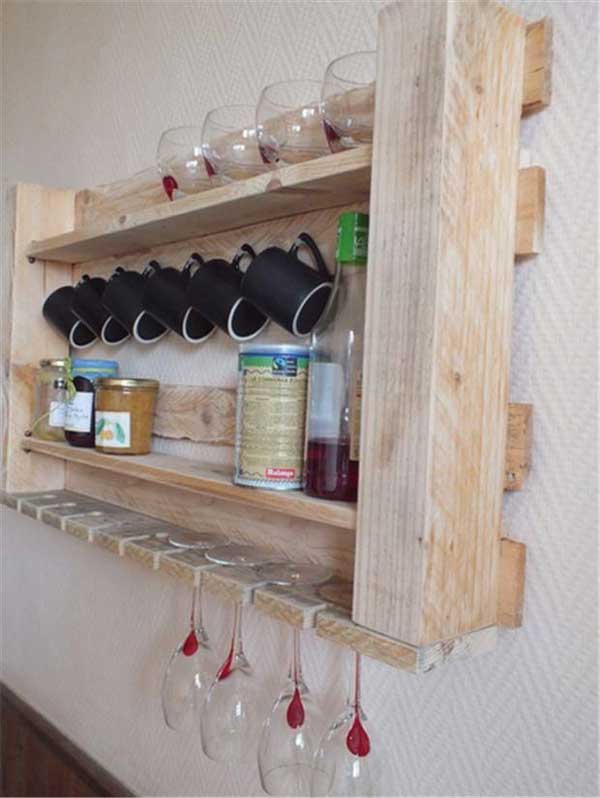 Source dumpaday.com
12.Metal tree branches mounted on a pillar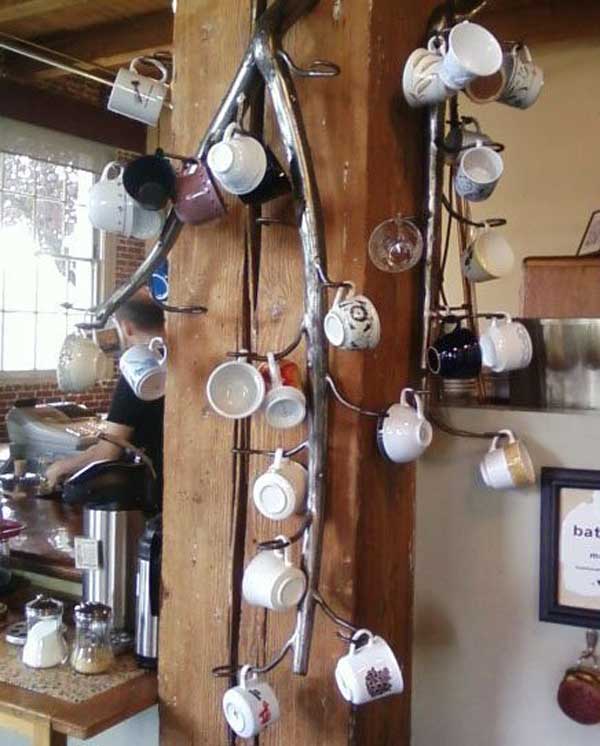 Source apartmenttherapy.com
13. colorful and DISCRETE mugs and tea cups under kitchen cabinet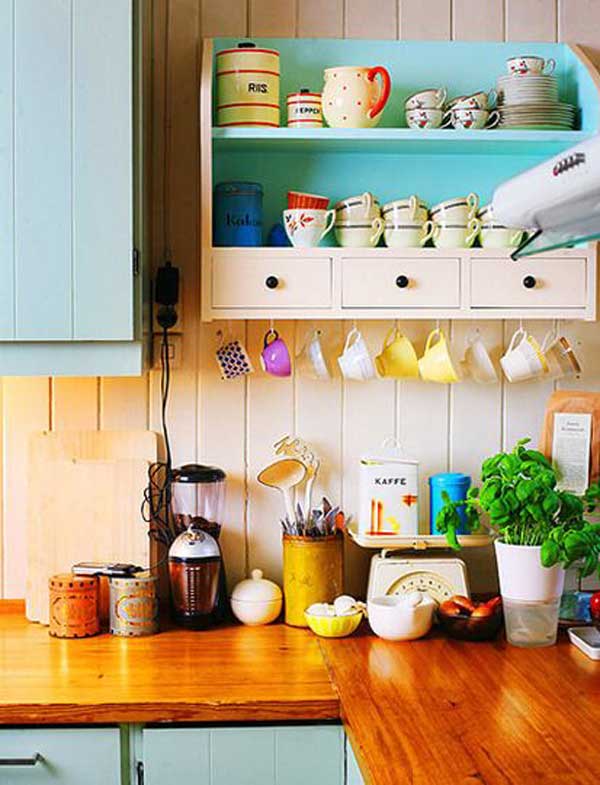 Source thekitchn.com
14.wine rack used as mug holder when not occupied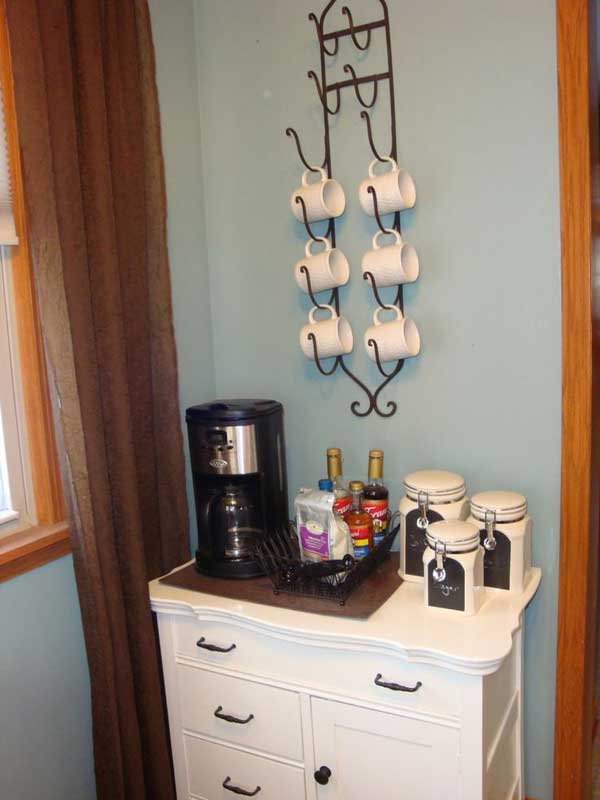 Source myblissfulspace.com
15.festive ENTERTAINING Coffee mugs tower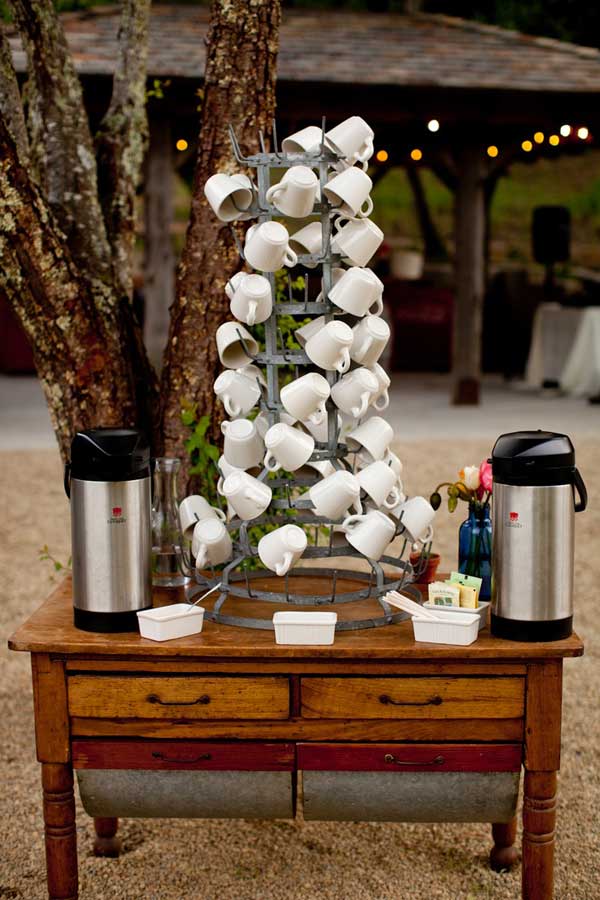 Source weddingchicks.com
16.homemade shelf CARRYING mugs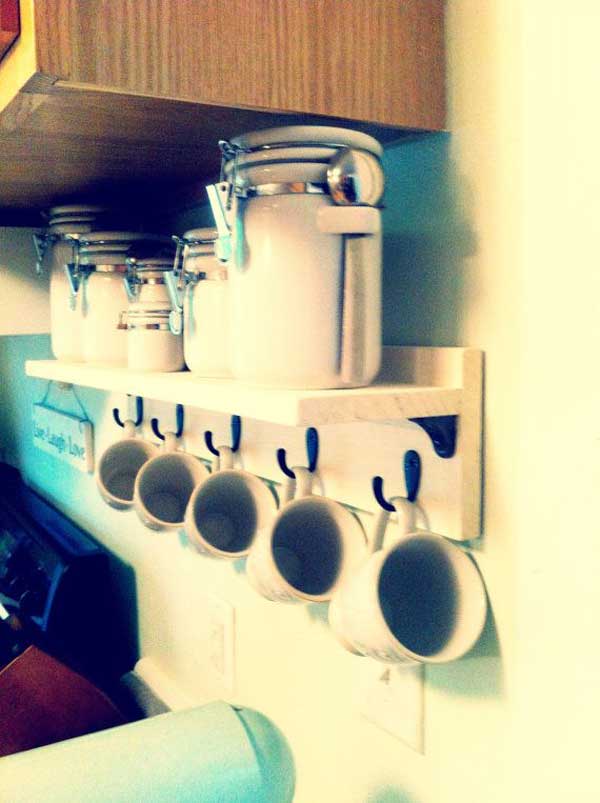 Source etsy.com
17.Coffee cups waterfall decor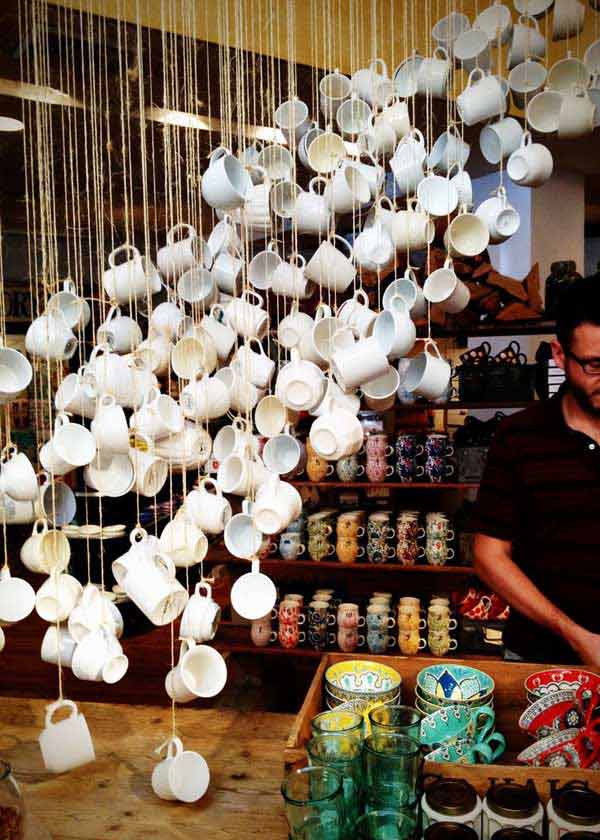 Source pinterest.com
18.metal mug tree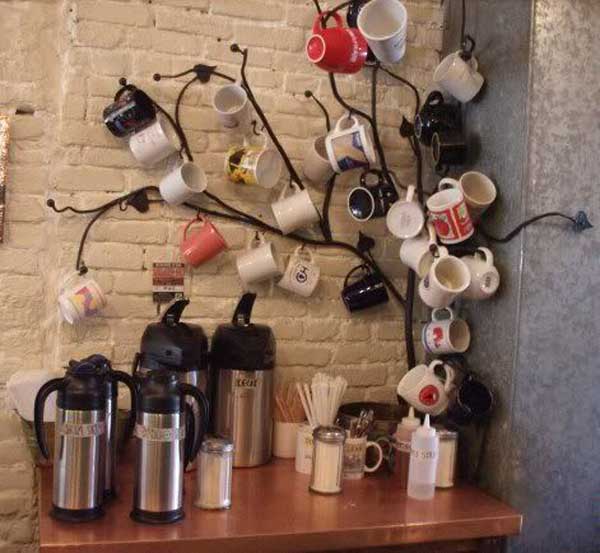 Source agnesblogja.blogspot.com
19.one tiny drawer used for one mug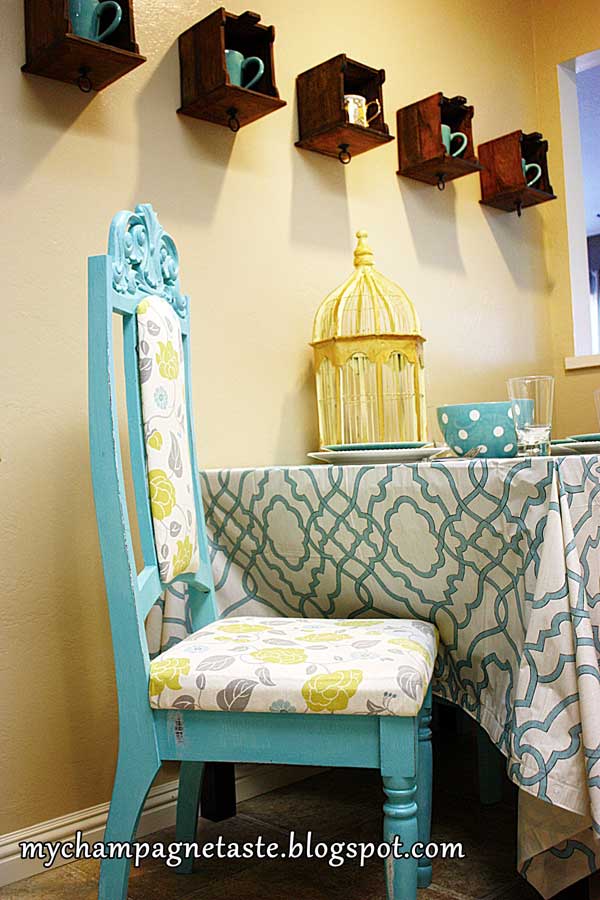 Source mychampagnetaste.blogspot.com
20.clever Shelf Cup Holder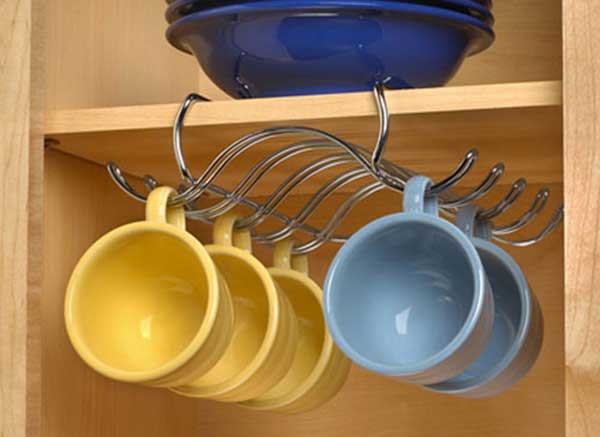 Source organize.com
21.vintage pot holder carrying mugs beautifully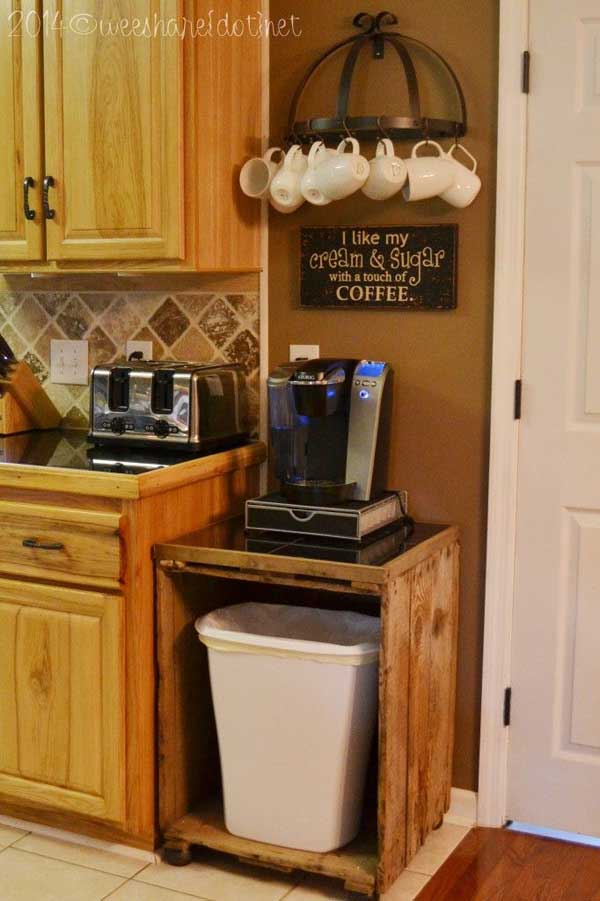 Source weeshare.net
22.pillar CARRYING mugs from top to BOTTOM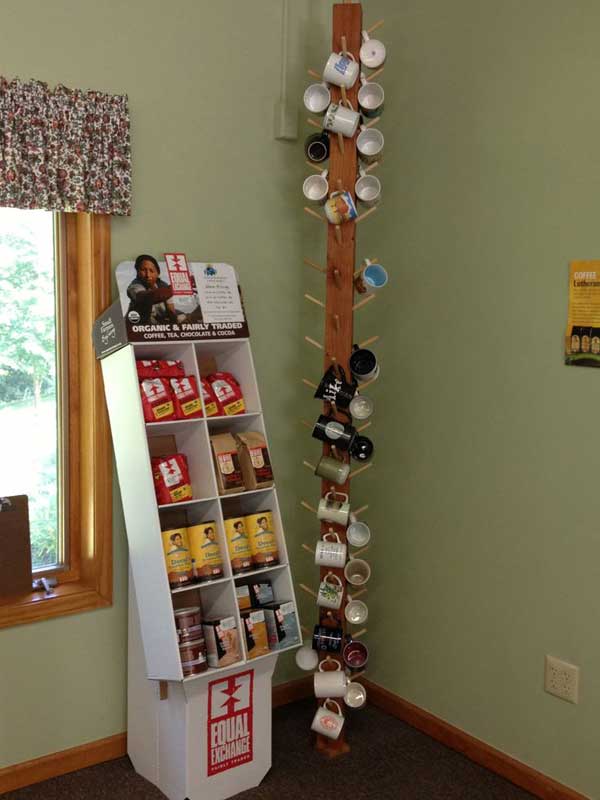 Source pinterest.com
23.color gradient mug collection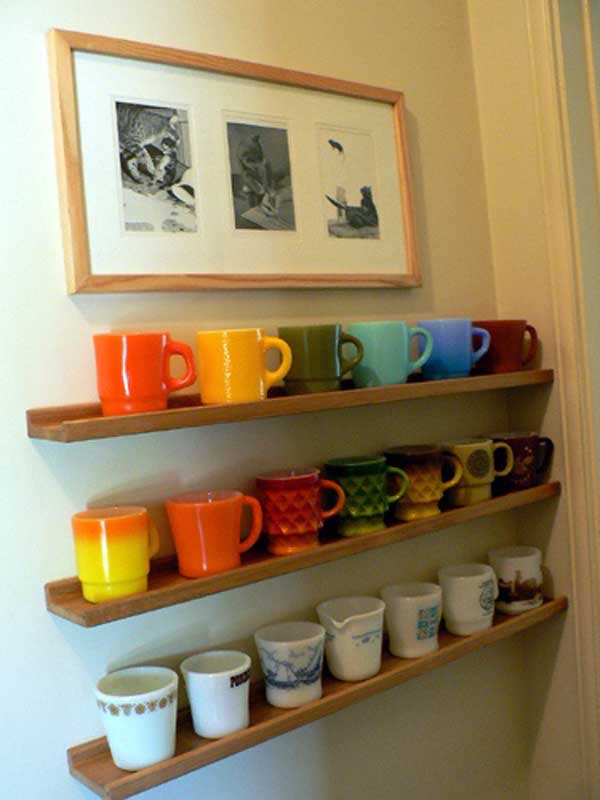 Source apartmenttherapy.com
24.small little hooks CARRYING tiny mugs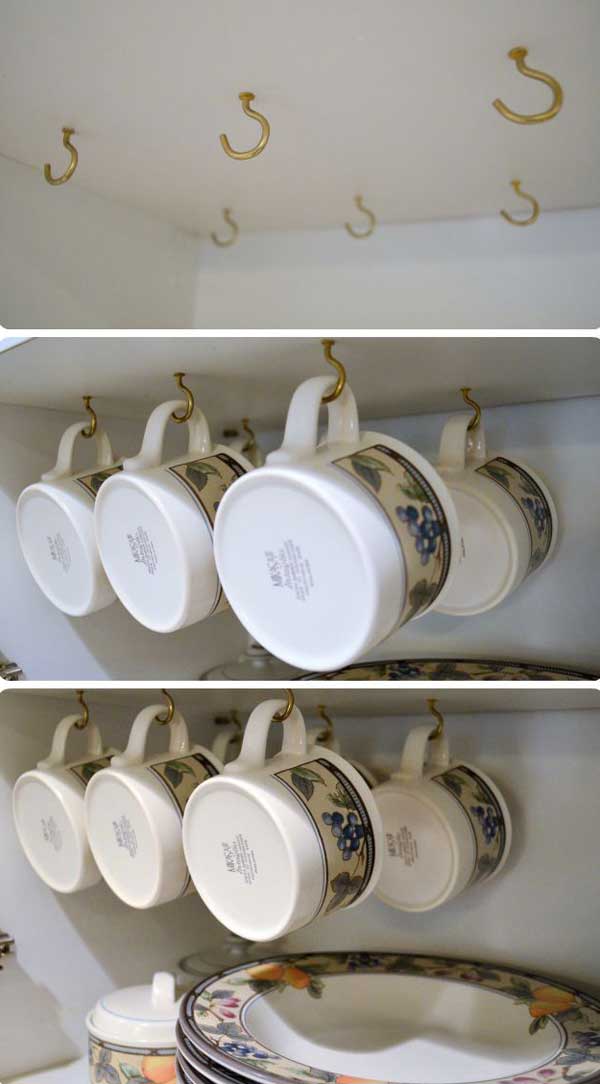 Source penelopesoasis.com
25.superb Coffee cups in vintage basket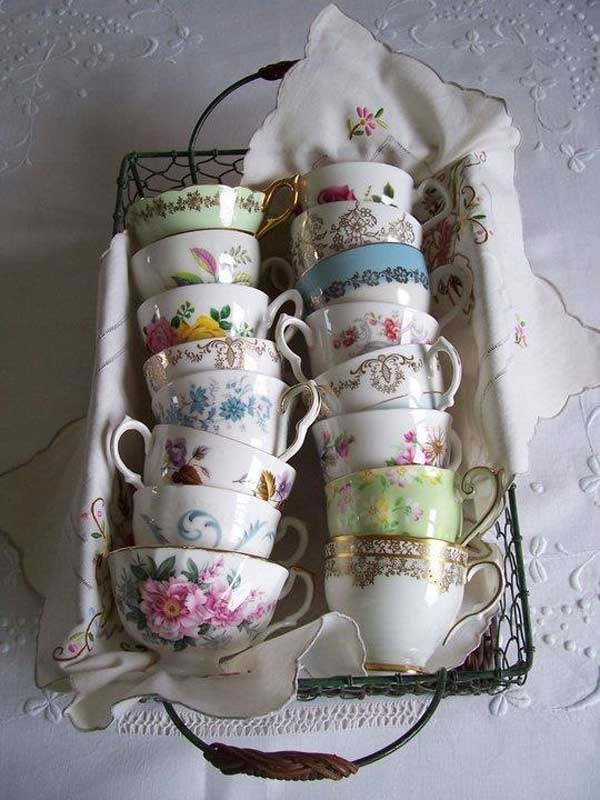 Source thrifty-home.co.uk
26.curtain rod holding coffee MUGS beautifully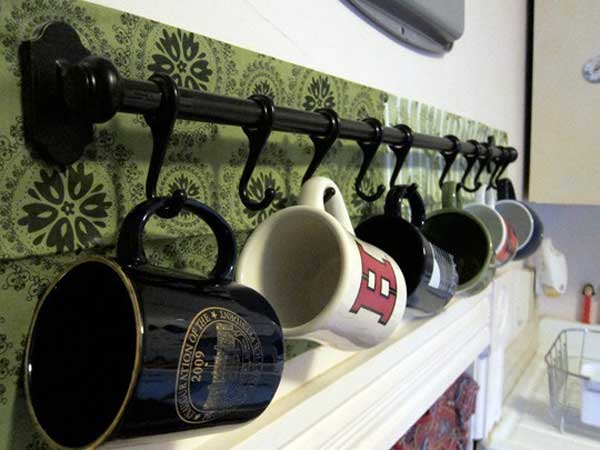 Source apartmenttherapy.com
27.colorful mug display
Source poniesandchones.blogspot.com
28.simple wooden mug organizer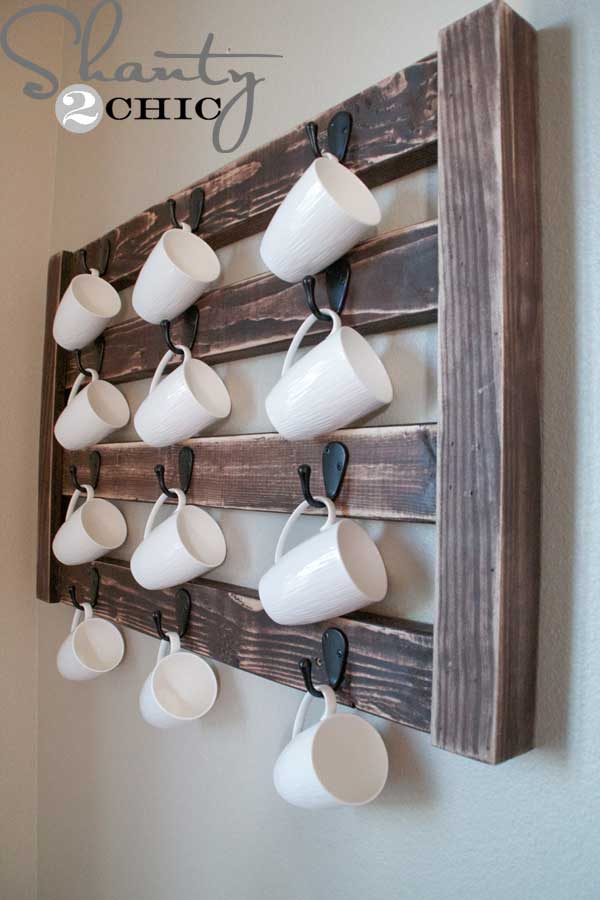 Source shanty-2-chic.com
29.ingenious Stemware rack double duty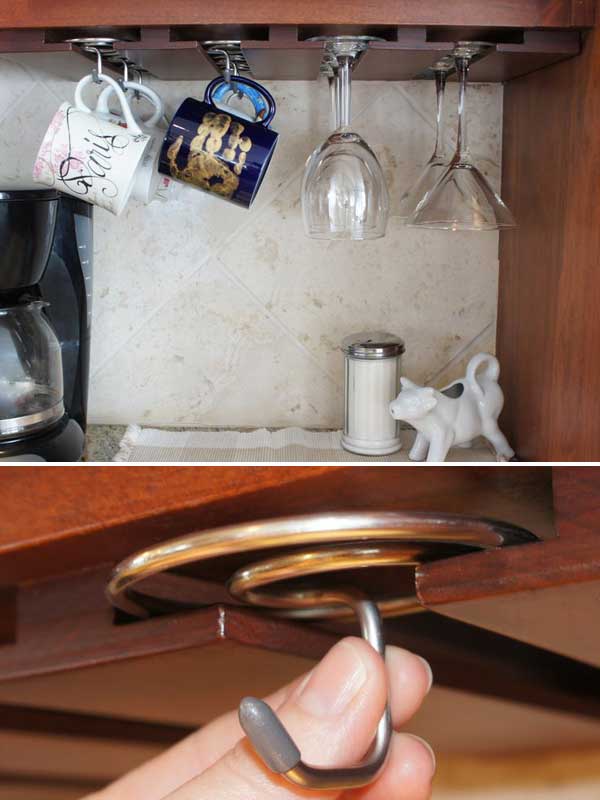 Source durantaproducts.com
30.old tool box CARRYING mugs in a vintage manner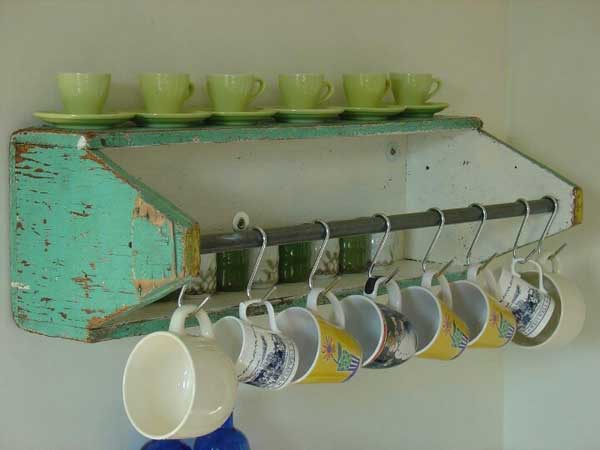 Source thebudgetdecorator.com
We would love to hear your opinion in the comment section below on these beautiful diy mug storage ideas. Pick your favorite and craft away!