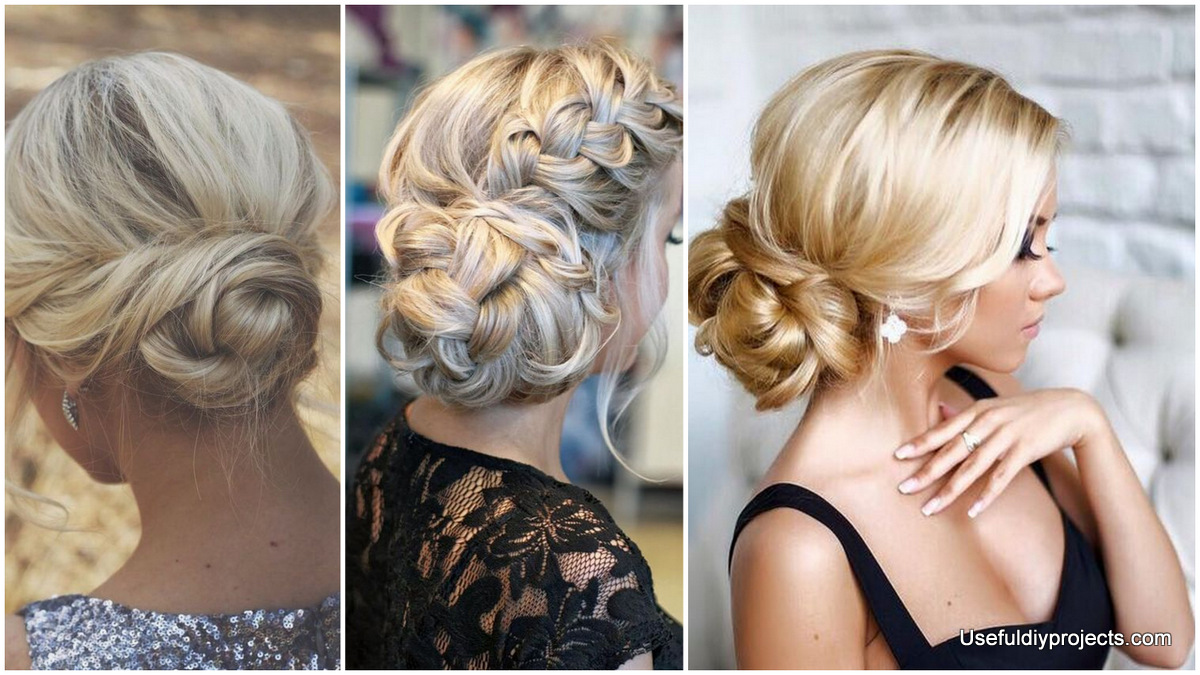 17 Of The Loveliest Updos For Long Hair To Try On Weddings And Proms
Updos are often done when there are special events like proms, homecoming and the big day: weddings. These are pretty much the most sophisticated and glamorous hairstyles that are very much suitable for the said events. There are different multiple ways on how to approach an updos: position counts, some are high, some are low, some need accessories while others are definitely lovely on their own, others choose to twist while others braid. Nonetheless, the key is to often make the bun bigger but not too much that it overpowers your face. Usually, long hair tends to create the best updos twisting and braiding into buns are easier with them. No matter where you're going, here are a few updos for long hair that can inspire you.
1. elegant twisted bun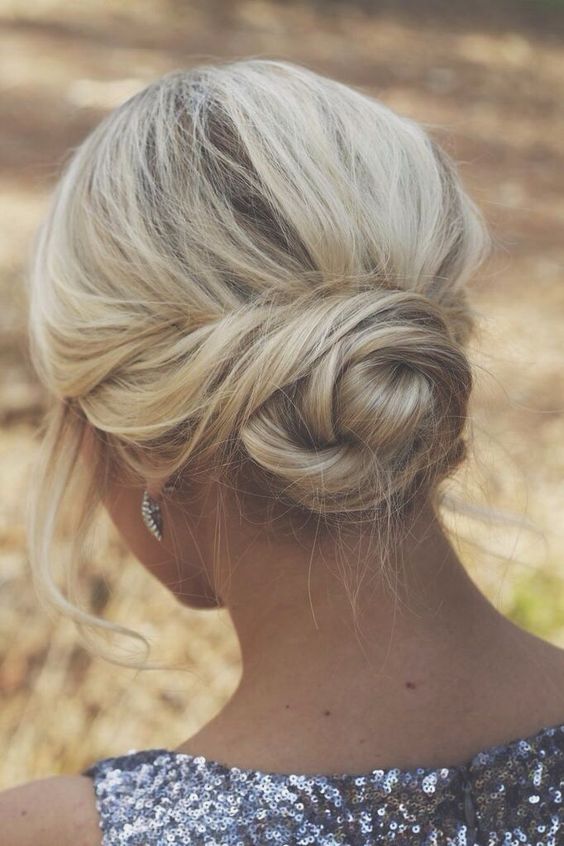 Do a simple updo by twisting your hair into a bun. Secure it with bobby pins and curl the sections hanging.
2. curled big updo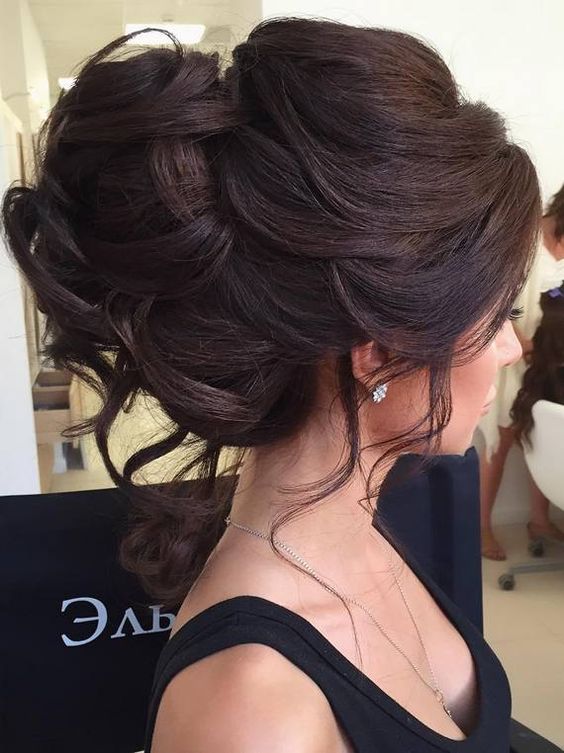 Curls help make your updo appear much thicker and with more volume. It's also great since you can let loose a few strands to make it appear more elegant.
3. flower braid updo

Here's a helpful tutorial on how you can do a great flower braid updo for the occasion.
4. messy ballerina braided bun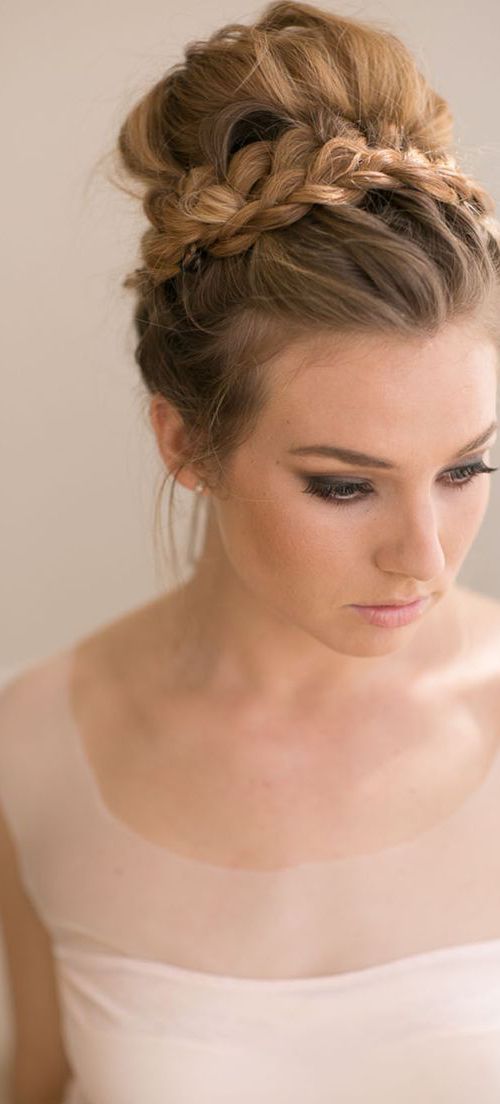 You can turn a ballerina bun into a more elegant and lovely bridal updo. Try making it bigger and a bit messier for effect.
5. multiple flip and braid updo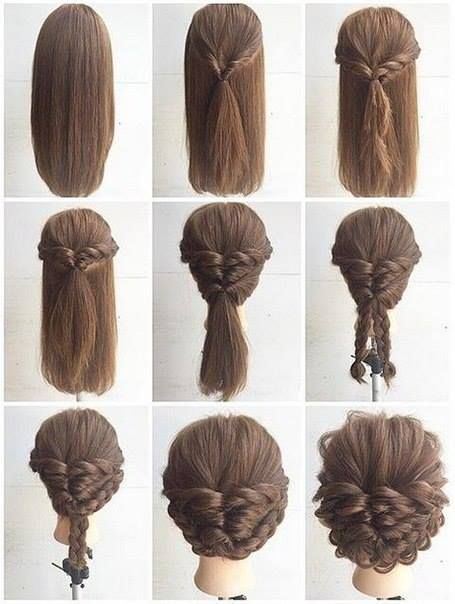 Create a more intricate-looking updo with multiple flips and ending with braids to go around the bun. You can add a few accessories if you want or keep it the way it is.
6. messy high bun updo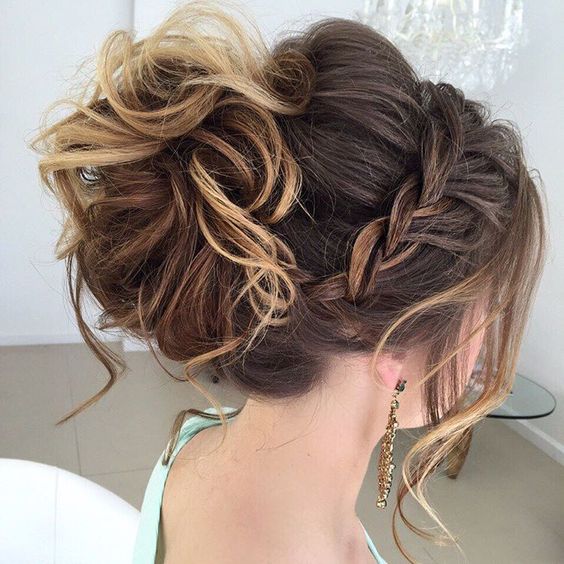 Turn a messy high bun into something much more elegant and fit for formal occasions, weddings and proms by adding a braided headband.
7. bridal updo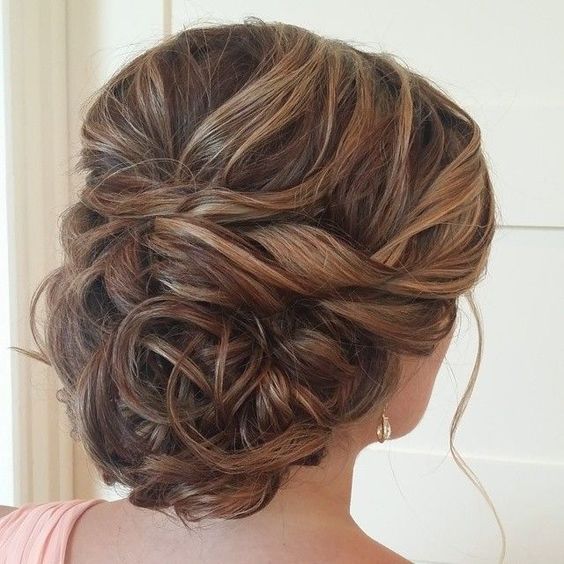 Twisting and curling the hair and gathering it into a low bun is basically one of the most popular hairstyles for weddings.
8. low bun and braids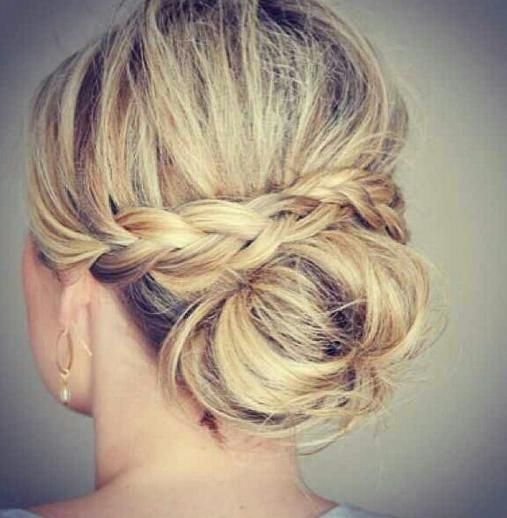 Turn your low bun into something more sophisticated by adding braids. You can try it as a side braid, a headband or above the bun as an accent.
9. dutch braid headband and messy bun updo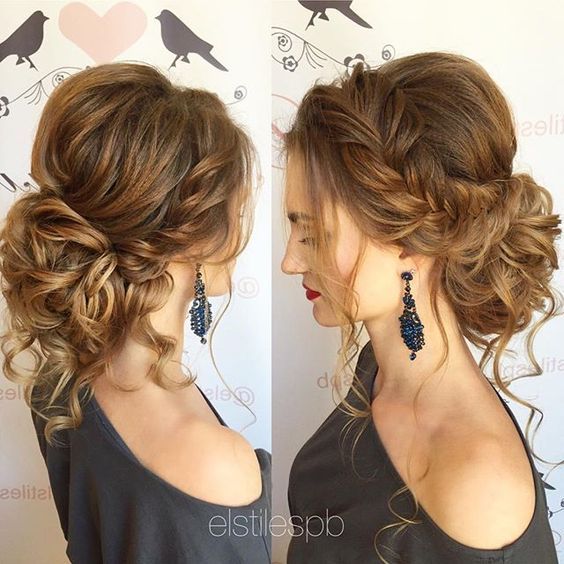 Loose Dutch braids and side twists gathered into a messy bun calls for a perfectly beautiful updo.
10. waves and low bun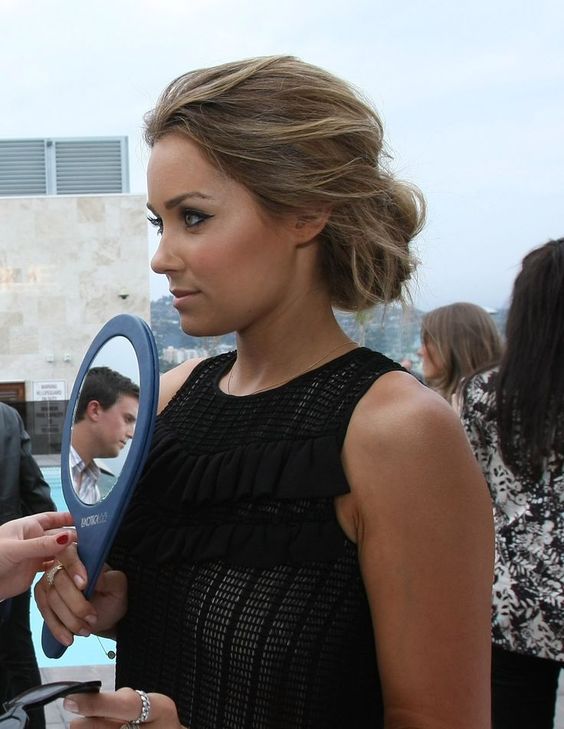 Get Lauren Conrad's low bun look and make sure the hair is far from the face for a fresher vibe.
11. side twists and little puff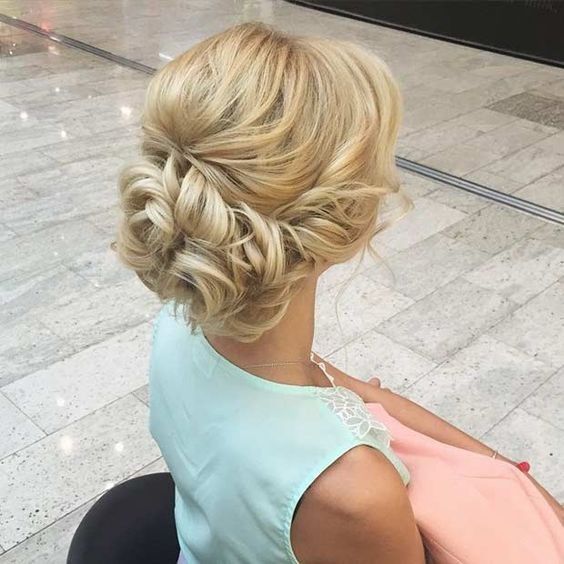 Twist the side section of your hair and gather it into a bun. You may also want a little puff to make your hair appear fuller.
12. elegant side updo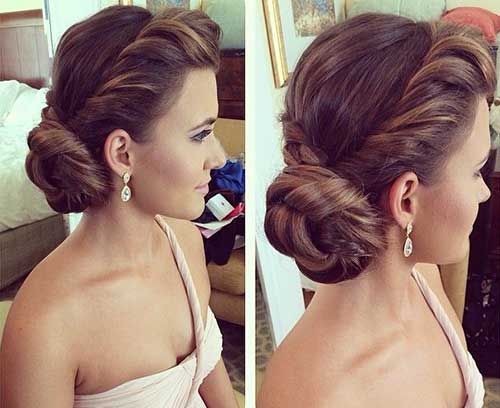 Instead of gathering into a low bun at the back, you can keep your bun at the right side for a different look.
13. dutch braid into side bun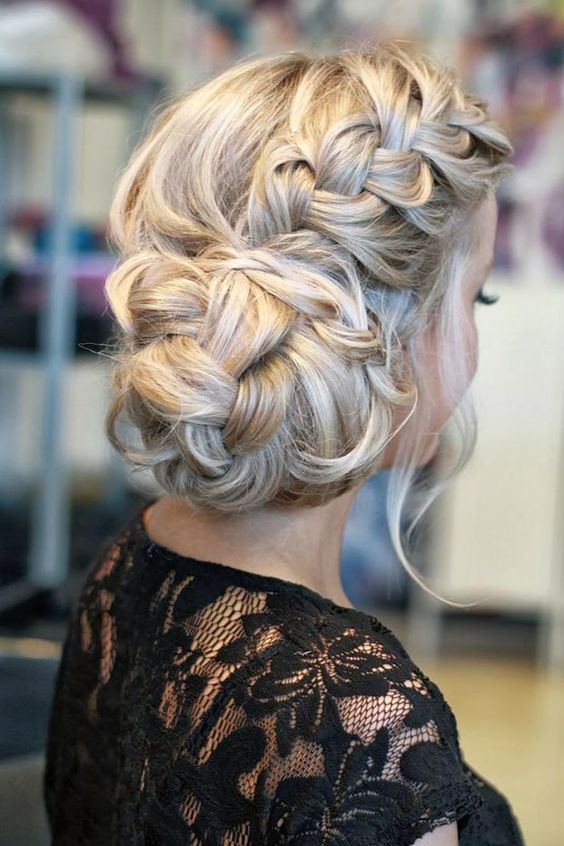 Make your braids bigger and keep on braiding until the end of your hair. Then twist and bring it all into a side bun.
14. bouncy curls into bun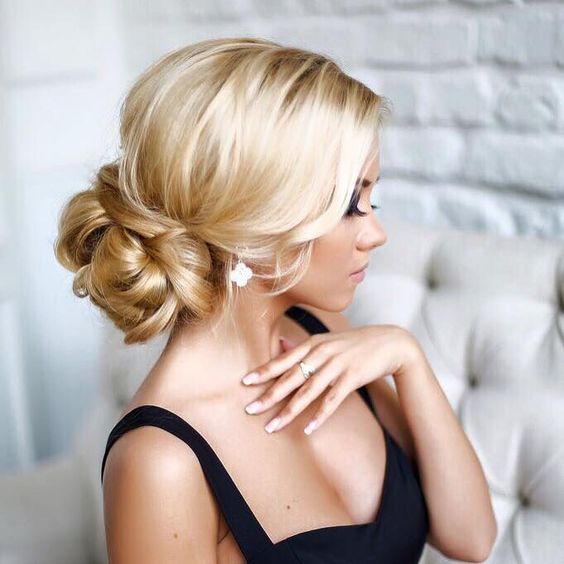 Making bouncy curls before gathering them into a bun helps achieve the updo you need for the event. It's glamorous and sexy at the same time.
15. dutch braid and flip updo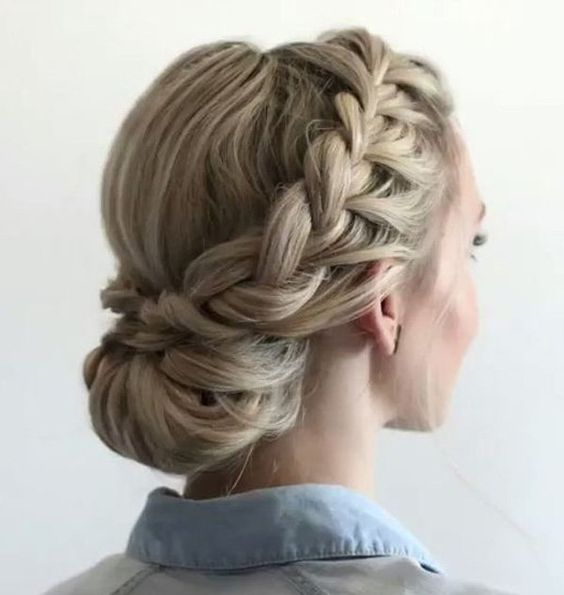 Although messy is good, it's also still a great updo look to keep everything in place.
16. low side braided bun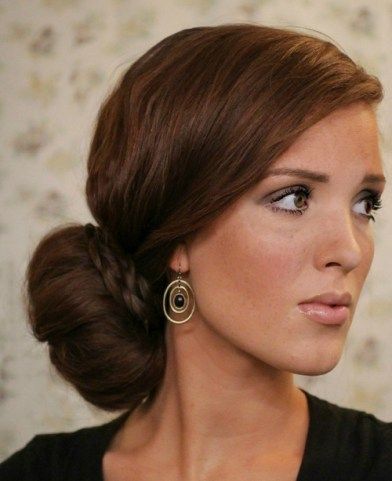 Try the braided bun lower and on the side for a different result. It's still sophisticated but more romantic this time.
17. simple updo with accessory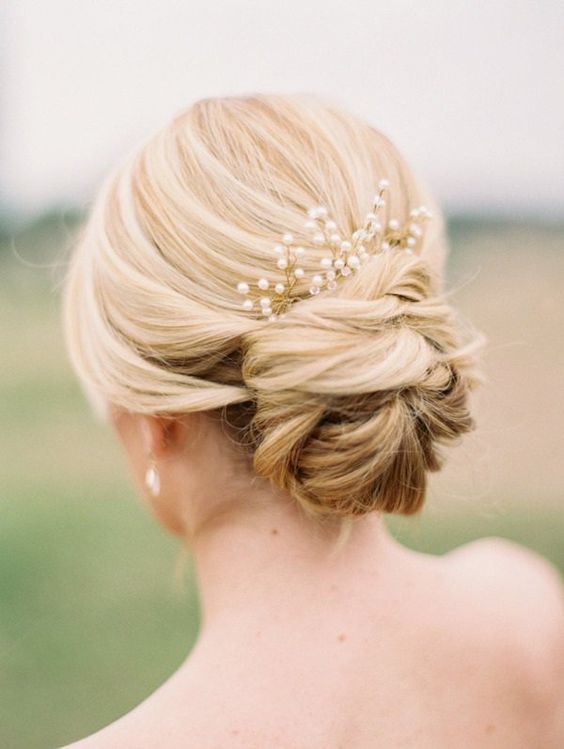 Accessorizing is another way of keeping your simple updo much more attractive.
What do you think about the above updos? Feel free to share your thoughts on the subject in the comment section below.