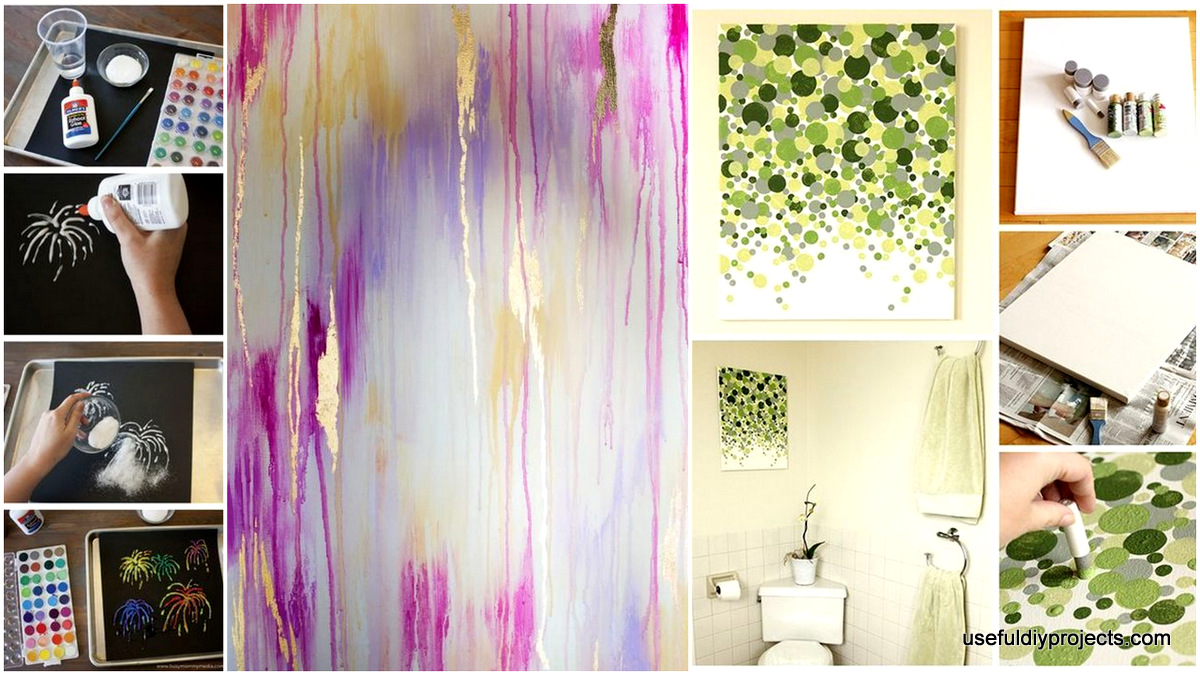 15 Adorable Easy Painting Ideas For Amateurs and Enthusiasts
Are you looking for easy painting ideas? Little details at home can make a lasting impression of your personality and style infused into your design. Adding some paintings here and there can surely create a lovely effect to your abode. No need to buy expensive paintings- you can do it on your own! Here are some easy painting ideas that can definitely bring amazement to your guests and your loved ones.
1. Sharpie and a bit of alcohol can create this colorful work of art

Source
Blotched paintings can be tackled by amateurs and enthusiasts alike because this idea can be made with just sharpies and alcohol only. You will have a colorful and cloudy work of art perfect for any corner of your home.
2. Paint a cityscape like an expert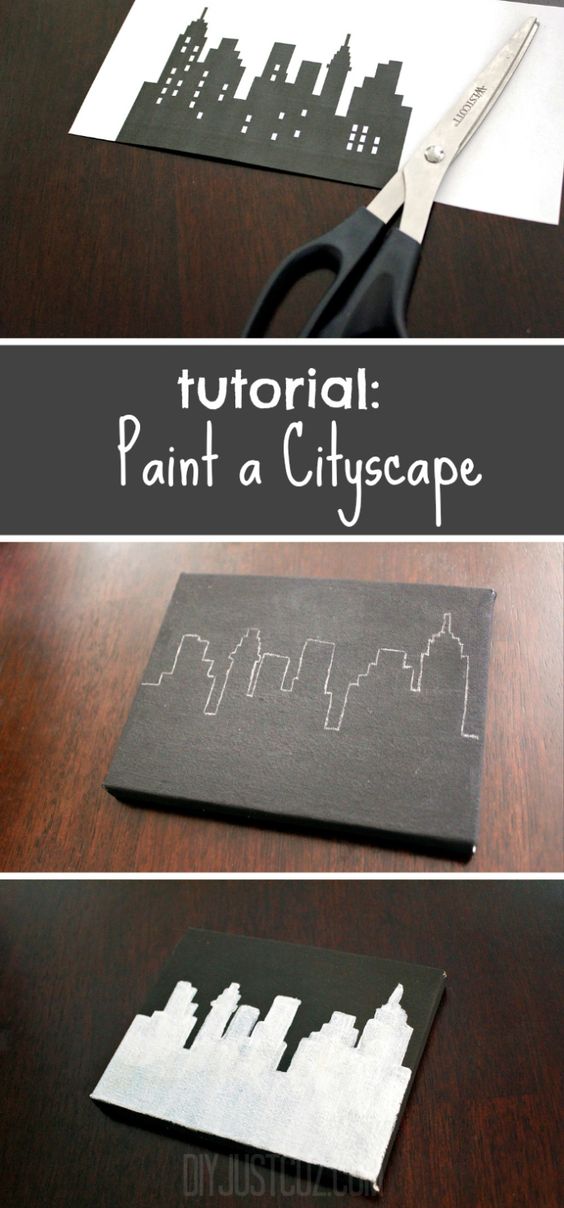 3. Mix and match dainty colors and you have a lovely painting

Even the softest of colors and lightest of strokes can bring out beauty- and this painting idea proves it!
4. Spell out your name or your season's greetings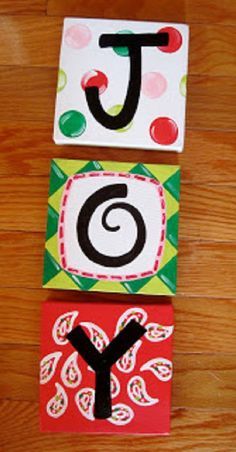 5. Simple lines and colors can create a perfect painting

6. Drip, drop and match colors, as simple as that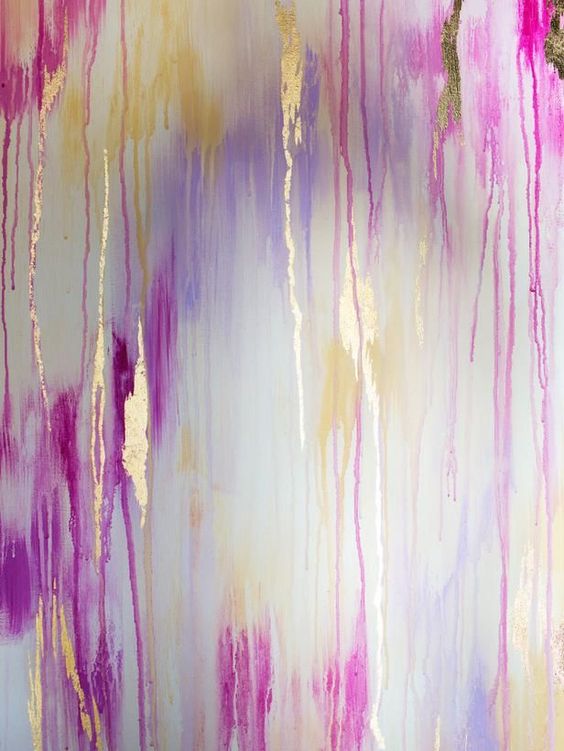 7. Let your little ones enjoy this painting idea and hang it proudly on your wall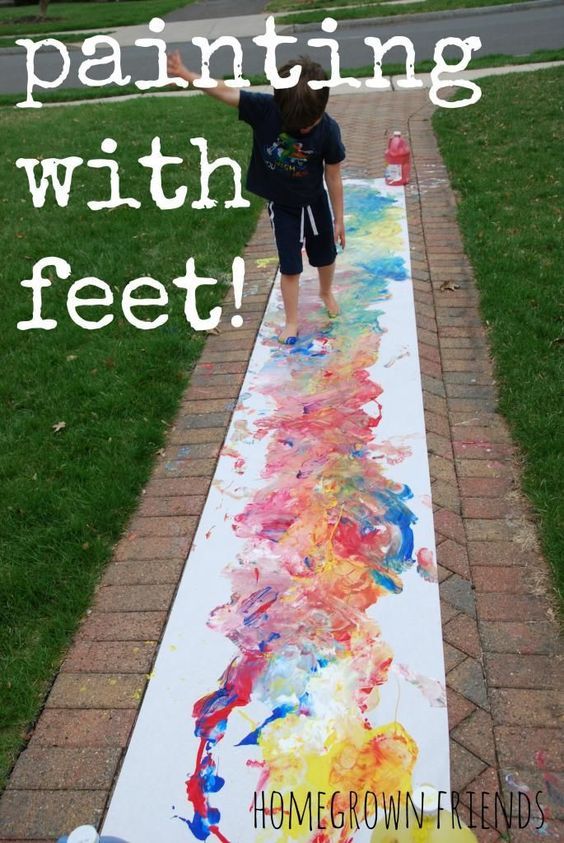 Source
Let your weekends be artistic and fun with your kids and this painting idea. With days spent in school and in front of gadgets, this is just the right activity to keep them relaxed and develop their artistic side.
8. Lines and a lot of stunning colors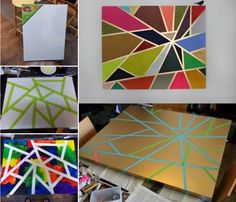 9. Solid colors stained in gold could amaze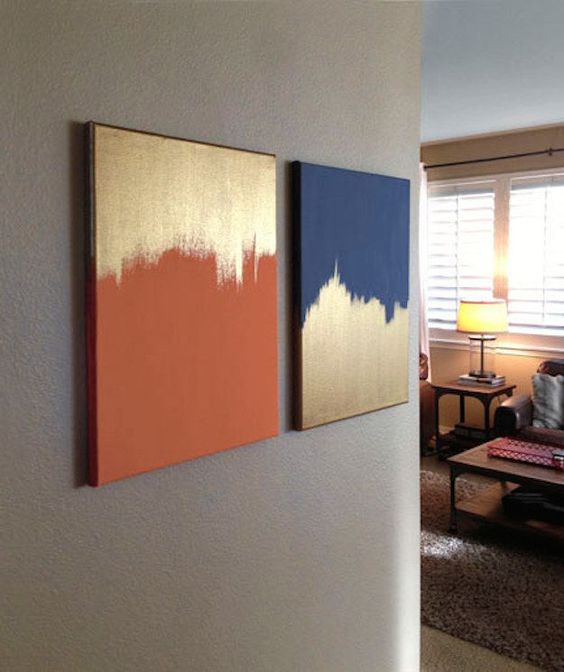 Simple, chic and definitely easy to make, this painting idea can lighten up your room and bring a modern feel to it.
10. Get creative with this tissue roll painting idea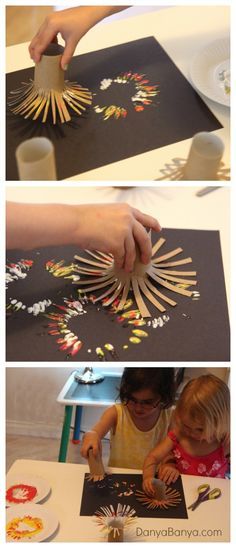 11. Stamp paint art never looked this pretty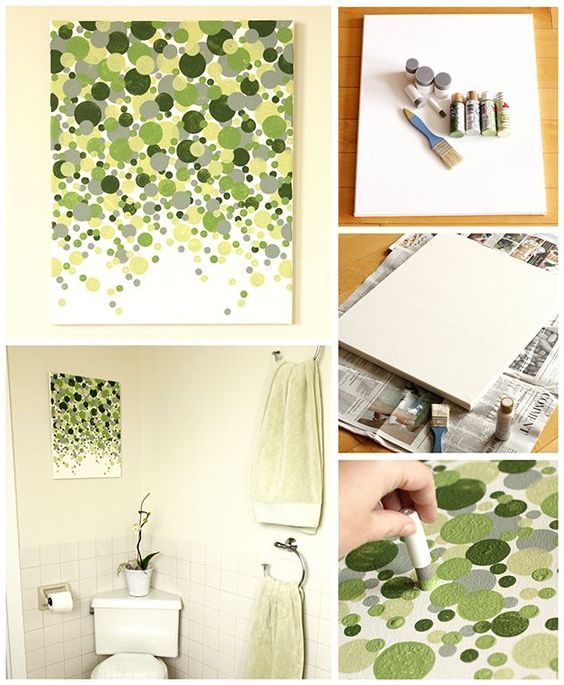 12. Lines and colors, the tools of a real painter

13. Kids will definitely find this painting idea very amusing

Your kids will surely want to hang their work of art using this painting idea.
14. Glue, dust and paint makes this painting idea perfect

15. Don't throw your old cd's

Create beautiful paintings on old CD's and hang them on your wall. It's unique and definitely brings out the beauty of your room.
How do you see these easy painting ideas? Would love to hear your opinion in the comment section below !