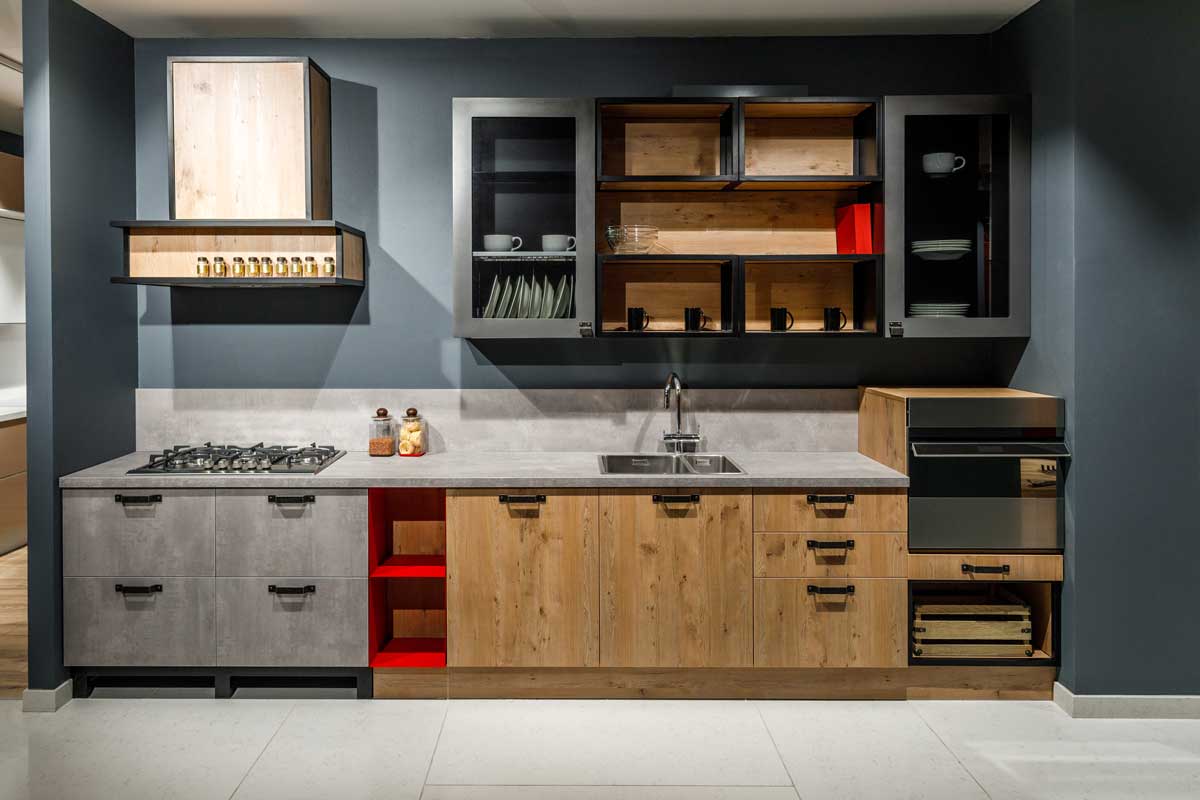 What Type of Cabinet Is Best for Your Home?
Understanding the different styles and types of cabinets that are available will help you choose the perfect fit for your home.
From your kitchen to the laundry room, cabinets offer convenient storage and beauty. They also make life easy by keeping all your items hidden inside.
Before you start your next project, it's important to know more about the types of cabinets available so you can find the perfect fit for your space.
Read on to learn more about what kinds of cabinets are available to help you create the ideal aesthetic in your home.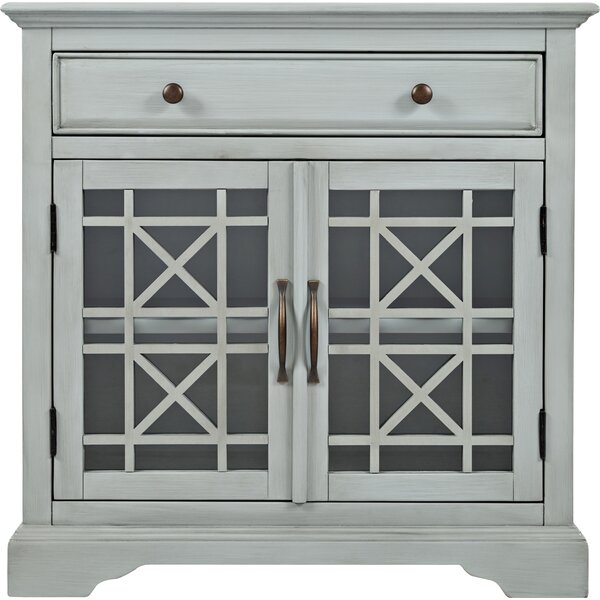 Choose Traditional Cabinets for a Classic Look
If you want something that never goes out of style, traditional cabinets will give you a timeless look that lasts. You can change these cabinets by using cabinet painters who can easily update the color without having to pay for reinstallation.
Traditional cabinets often have a more understated look, but they still appear classy without being too outdated. Shaker style cabinets are a common option in traditional kitchens.
The concept of shaker cabinets came about during the Colonial era thanks to their clean and simple construction. Most shaker cabinets today feature a flat panel door with rail frames, and they can be refinished or painted however you prefer.
Try Contemporary Types of Cabinets for a Sleek Aesthetic
Contemporary cabinets are a great option for those who prefer a more minimalist look. These sleek cabinets feature clean lines and often have flat, smooth fronts and metal hardware in a variety of finishes.
You might be surprised to learn that shaker cabinets are also found in contemporary spaces, too. Thanks to a simple design, shakers complement the minimalist look of a contemporary kitchen quite well due to their streamlined details.
One key difference between contemporary and traditional cabinets is the color and finish. A traditional space usually utilizes wood finishes. Contemporary cabinetry tends to use colors like white, gray, or blue.
Get Exactly What You Want with Custom Cabinets
If your kitchen layout is unique, you have specific needs, or you just prefer something that looks more personal, custom cabinets are the way to go. While these types of cabinets are more expensive than the pre-made version, they also give you total control over the way your home looks.
Custom cabinets can be made of any material you choose, and you can also select the size, layout, and overall design. Accent your custom cabinetry with unique hardware featuring bold finishes like shimmering copper or hammered textures.
A custom cabinet installation allows you to have more freedom in design. Talk to a professional cabinet design company that can walk you through the process and make sure that you love the finished product.
Don't be afraid to push the boundaries if you're paying for custom cabinets. Pick out unusual finishes and colors to make a statement in your home. Decorative carved door fronts will also give them an unusual, custom aesthetic.
Have Fun with Two-Toned Cabinets
It's easy to make a bold statement in your cooking space by incorporating two different colors of cabinetry. Choose a darker color for the upper cabinets, and then select something lighter for the lowers. You can also do this vice-versa with lighter colors up top and darker ones below.
The two-toned look is quite popular in home design, and it "breaks up" the kitchen to make it more visually interesting. The colors you choose can be complete opposites like black and white, or they can be something a little more cohesive such as two different shades of gray.
When you opt for two-toned cabinetry, just make sure your countertops match with both colors. This look is a fun way to spice things up in the kitchen and gives the space a contemporary feel.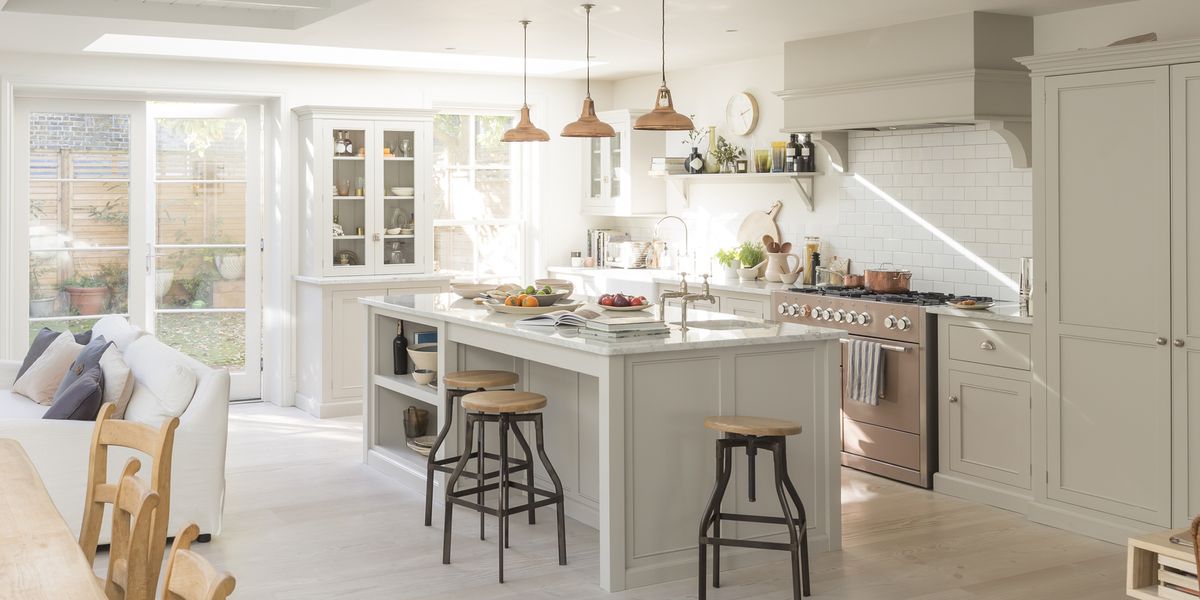 Cabinet Construction Basics
Once you choose the look and design of your new cabinets, it's important to know which sizes you'll need. The bottom cabinets in a kitchen or storage area are known as base cabinets, while the top ones are called uppers or "wall" cabinets.
A standard base cabinet is around 24-inches deep and 36-inches tall. For custom cabinets, you may be able to increase the depth up to about 27-inches if possible. Base cabinets rest on top of a recessed riser called a toe kick, and the base is typically four-inches tall.
For the upper cabinetry, the standard size is around 12-inches deep, but it can be increased to up to 17-inches on custom cabinets. Professional cabinet design and installation services can measure your kitchen to help you come up with the dimensions you need.
If you need even more storage, tall cabinets are an excellent choice. These cabinets are usually around 83.5-inches tall and can replace a separate pantry or just give you storage for larger items like brooms and cleaning tools. Tall cabinets are an excellent choice if you have a small kitchen but need more storage space.
Enhance Your Home with Stylish Cabinets
With so many wonderful types of cabinets available today, you can find the perfect look that will fit your needs. Whether it's traditional shaker cabinets or beautiful custom options, the sky is the limit when you create your kitchen.
Choose cabinets made of solid wood for durability whenever possible, and add a tall cabinet if you need more storage space. Make sure you add your favorite finish and hardware to give your cabinets that perfect finishing touch.
For lots of great DIY tips about lifestyle, home and garden, health and a whole lot more, check out our website today!