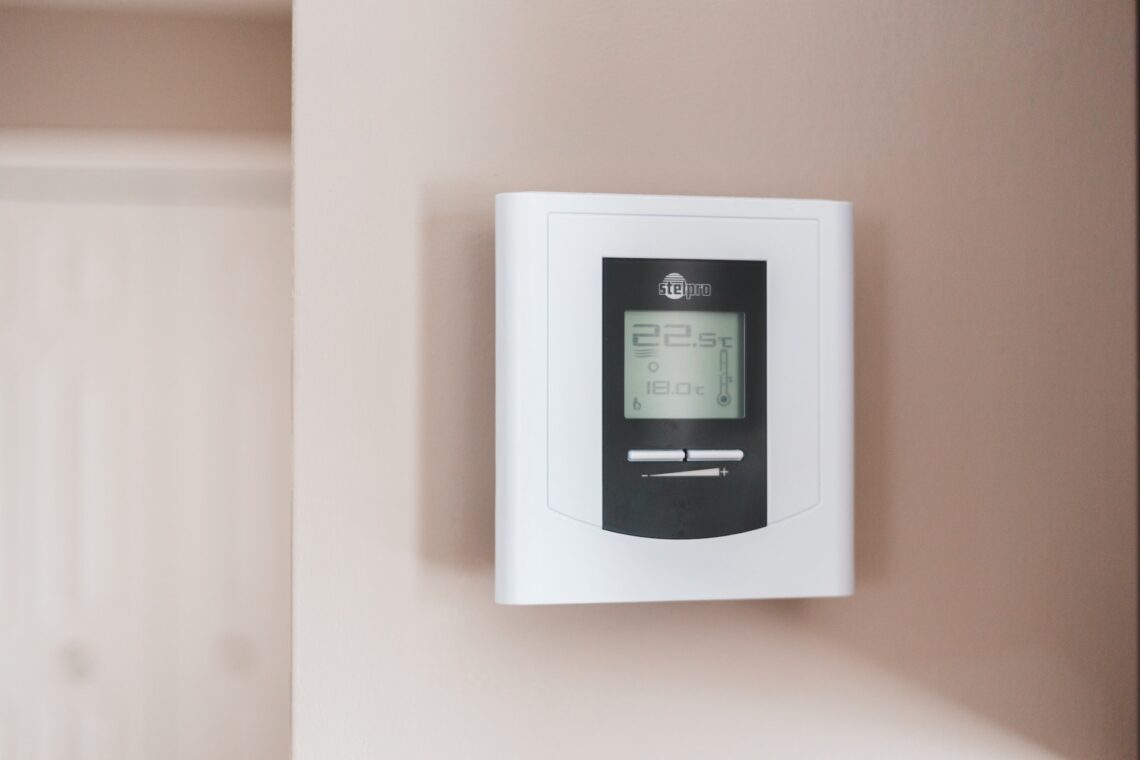 What Is The Best Temperature To Set Your Thermostat In Winter?
Setting the thermostat at an ideal temperature for winter can help you save money while ensuring your comfort. However, the department of energy recommends setting the thermostat at the lowest setting you are comfortable with in winter. As you look for the most suitable setting, it's best to remember why you do it in the first place. Also, finding more appropriate winter thermostat settings for different occasions is essential. Experts at Autumn Air have chimed in with their recommendation to help you learn about the best temperature to set your thermostat in winter. So, read on to discover more.
The Best Temperature to Set Your Thermostat in winter
When looking for the best thermostat setting in winter, there are factors to consider. For instance, you must consider the members of your households, Children, and elderly family members need to keep warm in winter. Another consideration is the insulation in your home. It's also important to look at what time of day it is.
Under standard conditions, experts suggest that the lowest comfortable temperature you can set our thermostat in winter is 68 digress Fahrenheit. This temperature setting is average and should work at all times. Going that low in thermostat settings works if your goal is to save energy. It slows done the rate at hitch heat escapes from your space.
You can set the thermostat to the most comfortable for winter ignoring expert recommendations. Comfort is key as much as you want to save energy. Consider your household needs as you choose the best temperature to set your thermostat in winter.
Best Thermostat Temperature Settings for Night Time and while Away in winter
Winter nights can get chilly, and the first thought is to turn the heat on your thermostat. You don't have to do much to sleep comfortably in temperatures below 68 degrees Fahrenheit.
Setting the thermostat at a temperature lower than 68 degrees Fahrenheit might help you sleep better. That is because your body can comfortably adjust to low temperatures at night.
On the other hand, too much heat could lead to an inconsistent sleep pattern, so why not try a new thermostat setting and see how that goes?
If you are planning on going away, you don't have to shut off the heating system in your home, especially if you have plants or pets. Likewise, you don't have to leave the thermostat set at the temperature that you would have it were you home.
Houseplants could continue thriving at 60 degrees Fahrenheit and 64 Fahrenheit for pets in your absence.
What's The Lowest Temperature You Can Set Your Thermostat In Winter?
If you are wondering how low you can go with your thermostat's temperature setting, you must love the cold. You can't go below 50 degrees Fahrenheit unless you want to destroy your home if that's the case. A lower temperature setting than 50 degrees Fahrenheit could destroy appliances and pipes in your house. Frozen pipes could burst, and the result could be that you would have to deal with a flooded basement. Heat is necessary for comfort and for preserving your property.
Cost-Saving Thermostat Tips in winter
Having to turn the thermostat down on the coldest nights may be punitive on you. Instead of adjusting the thermostat temperature to a lower, possibly uncomfortable temperature to save heat, you can look for other alternatives.
These alternatives are equally effective, if not more, in ensuring you spend the least possible on utility bills. Keep riding to learn more.
1.    Keep up With Heating System Maintenance
Heating systems require frequent maintenance. It's a necessary activity to help you catch minor issues that may affect energy efficiency early. Schedule maintenance at least once annually to happen in the fall before winter starts.
Waiting until winter will cost you more since technicians get overbooked at such times. Have your heating system maintained to ensure you don't have to turn the thermostat to the lowest possible temperature setting down in an attempt to keep utility bills done.
2.    Lower Temperature Settings Gradually
Don't crank up the heat when you notice the cold season setting in. Instead, be gradual about increasing the temperature settings. For example, you may increase the temperature by one or two degrees and give your body time to adjust to the changes.
If you have already cranked up the heat, you may gradually lower the temperature until you find the most comfortable setting. First, find a comfortable setting that will keep energy consumption in check. It usually happens between 68 and 70 degrees.
3.    Consider Multi Zoning
You can control the temperatures in the various rooms in your home when you have multi-zoning. If you don't already have this, you will have to contact your technician to guide you since it's different from a typical heating system. A zoning system ensures you have control over the indoor temperature in your home as a whole.
4.    Install Energy Efficient Heating Systems
Your old, outdated heating system could be why you must set the thermostat at a certain temperature to reduce energy consumption. It's time for an upgrade if you have a heating system that is ten years or older.
When upgrading your heating system, you can install one that is more energy efficient. Once you have a new system, you discover that it provides better heating and cosmoses less energy with a lower thermostat setting.
Apply these tips along with finding the best thermostat setting if you must. Finding the best temperature to set your thermostat in winter without cranking up the heat endure that you pay little for utilities. Play around with the setting until you find a comfortable one.
Final Words
You can follow what experts recommend when looking for the best temperature to set your thirst in winter or settle for whatever help you feel comfortable. Whatever might work for somebody else might not work for you. All the time to guide you also when setting the temperature on a thermostat.
For instance, the temperature you set for daytime might not work for nighttime. Try to ensure you save energy when settling for specific thermostat settings.
Photo by Erik Mclean on Unsplash