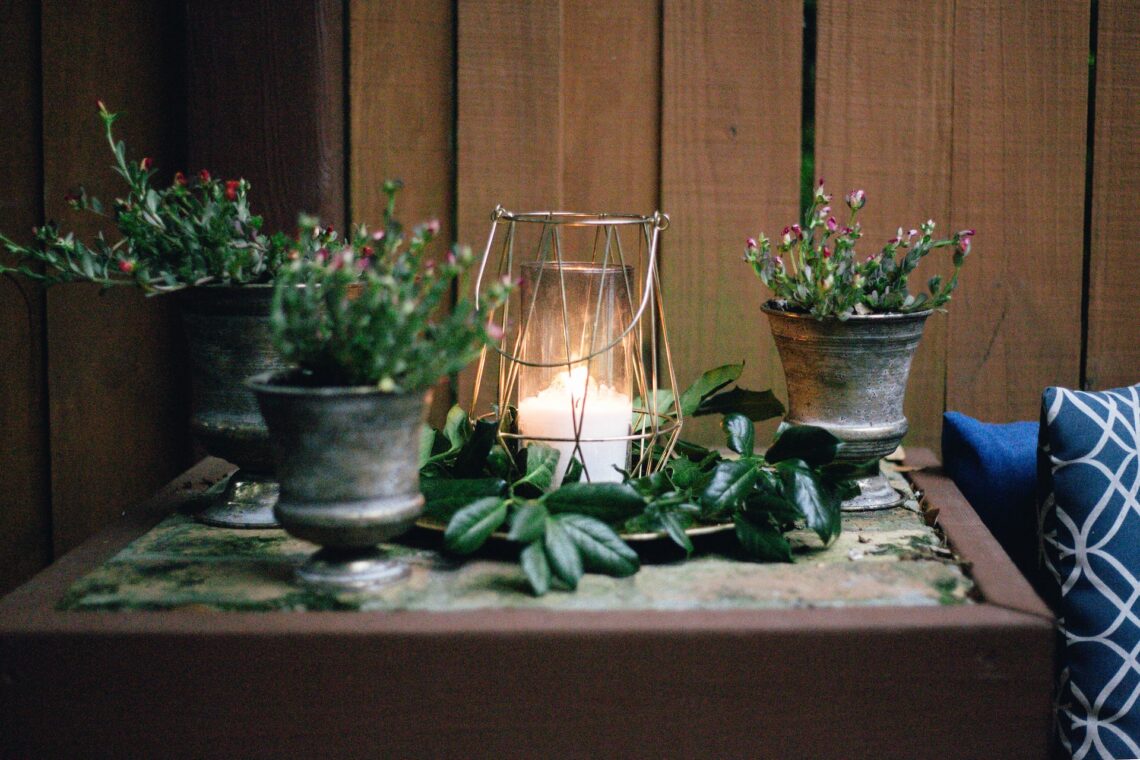 Ways To Make Candle Holders For Winter Weddings
Candle holders are a beautiful and popular element of any winter wedding. If you're looking for a cozy and warm ambiance to your reception, ceremony, or other wedding spaces, then a pillar candle centerpiece would come in handy. Candle holders are available in different materials, styles, and sizes. They are, therefore, ideal for any theme or wedding. Use them as indoor and outdoor décor.
Winter weddings deserve candles because of the dark and cold season. The warm glow of the candles improves the ambiance and mood. Other winter wedding elements that can decorate the space include snowflakes, holly, pine cones, cranberries, and any other piece that can create a beautiful and romantic backdrop. You do know that the aesthetic feel and appearance will make the wedding livelier and photography magical.
DIY Ideas For Making Candle Holders For Winter Weddings
Now we've come to the business part of this guide, where you'll learn creative ways to make candle holders, such as the pillar candle centerpiece. Many materials can make candle holders. Ice, wood, glass, and metal are some materials you can use. But, of course, the wedding style and theme will determine the material to use. You can make a winter wedding's atmosphere more welcoming and pleasing with the right combination of candles and candle holders. They are perfect for adding romance and warmth to the day.
The DIY ideas below are straightforward. Besides, they are budget-friendly and customizable. You can make them match the wedding theme, colors, or style. You need a bit of creativity and supplies to accomplish these ideas. So, here are some of the DIY ideas to use for candle holders:
Winter Mason Jar Candle Holder
To make a pillar candle centerpiece, you'll need the following:
Materials
Candles.
Glue gun.
Winter-themed decorations such as pinecones, holly, or berries.
Twine or ribbon.
Mason jars.
Ribbon or twine.
Steps
Clean and dry mason jars.
Use a glue gun to attach winter-themed decorations to the outside of the jar. Make it look full and pleasant.
Attach ribbon or twine on the top of the jar. This should create a loop for hanging the jar.
Place a candle inside and light it.
Paint the jar with white paint or add artificial snow to make it more winter-like.
Log Candle Holders
Cut a log to a size that pleases you and drill a hole in its center. You can then add a candle inside the hole you just drilled. If you like, leave the bark on to create a rustic appearance. If this doesn't excite you, sand it so that you have a smooth finish.
Materials
Candles.
Sandpaper.
Dry and straight logs.
Drill.
Steps
Use sandpaper to smoothen any uneven or rough surfaces on the logs.
Create holes using a drill. Ensure the holes are deep enough to hold the candles.
Smoothen inside the holes using sandpaper.
Insert the candles into the holes and light them.
Snowflake Candle Holders
Another ideal DIY pillar candle centerpiece is the snowflake candle holder. Start by cutting out snowflake shapes from white cardstock or metal. Add rhinestones or glitter to make it sparkle. Voila! You have your candle holder ready for the winter wedding.
Materials
Candles.
White spray paint.
Snowflake-shaped metal cutouts.
Clear silicone adhesive.
Glass candle holders.
Steps
Clean and dry the glass candle holders.
Use white spray paint to give the candle holders a frosty look.
Apply a small amount of clear silicone adhesive to the back of every snowflake cutout.
Press the snowflake cutouts onto the glass candle holders. Ensure there's even spacing.
Place a candle in each holder and light them.
Pinecone Candle Holders
Using a hot glue gun, gather the pine cones outside. Use a metallic tray or glass votive to create the base to attach the pine cones. Match your wedding theme by spray painting the finished pieces silver or gold.
Materials
Twine or ribbon.
Candles.
Hot glue gun.
Pine cones.
Steps
Collect clean and dry pine cones of different sizes.
Use a hot glue gun to attach a candle to the base of each pine cone.
Use ribbon or twine to wrap around the base of the candle.
Light the candle and place it where desired.
Twig Candle Holders
Using twigs you've collected outside, you can create beautiful candle holders for a winter wedding. Then, use hot glue or wire to bind everything together and make a pillar candle centerpiece. Spray paint will come in handy when you want the twigs to match the theme and color of the wedding.
Materials
Twine or ribbon.
Candles.
Twigs of various thicknesses and sizes.
Hot glue gun.
Steps
Using the hot glue gun, attach the twigs together to form a base that can hold the candle firm. Be creative with the shapes you create. You can create a triangle, star, etc.
Use the hot glue gun to attach the candle to the top of the twig base.
Use twine or ribbon to wrap around the base of the candle.
Light the candle and use it where desired.
Glass Candle Holders
Any glass container can help you make a pillar candle centerpiece. Use etching cream to decorate the glass candle holder. You can also cover it with frosted film to make that winter appearance pop out.
Materials
Candles.
Paintbrush.
Stencils or masking tape.
Glass etching cream.
Glass votive holders or glass jars.
Steps
Clean and dry the glass votive holders or glass jars.
Use stencils or masking tape to create a design or pattern on the glass. Press firmly to prevent smudging.
Use a paintbrush to apply the glass etching cream and ensure it is evenly covered.
Allow the etching cream to sit on the glass for about 5 to 15 minutes.
Wash off the etching cream using a sponge and warm water.
Remove the masking tape or stencil and dry the glass well.
Place a candle inside and light it.
Ice Candle Holders
You can create candle holders out of ice! First, using a silicone mold or container, create a dome-shaped or cylindrical pillar candle centerpiece. You can then fill the mold with water and freeze it. Once the ice has hardened, you can carefully remove the mold and place the candle inside. Note that since ice melts, removing the hardened ice candle holders would be best when you need to use them.
Materials
Container or a silicone mold
Water.
Objects to freeze in the ice.
Candles.
Steps
Fill your container with water while leaving an allowance for ice expansion.
Add objects you would want the ice to freeze with, including flowers, berries, and leaves. Distribute them evenly inside the container.
Place the container in the freezer or any other cold place outside with temperatures below freezing point.
Allow it to freeze completely overnight or after several days.
Remove the container from the cold place and remove the ice block carefully.
Carve out a hole in the middle of the ice block using a sharp knife or an ice pick.
Place the candle inside the hole and light it.
Final Thoughts
So, folks, that's everything you need to know about making a pillar candle centerpiece. However, these ideas should inspire you to try out your DIY project. Click here to get more candle holders for a winter wedding.
Photo by Annie Williams on Unsplash