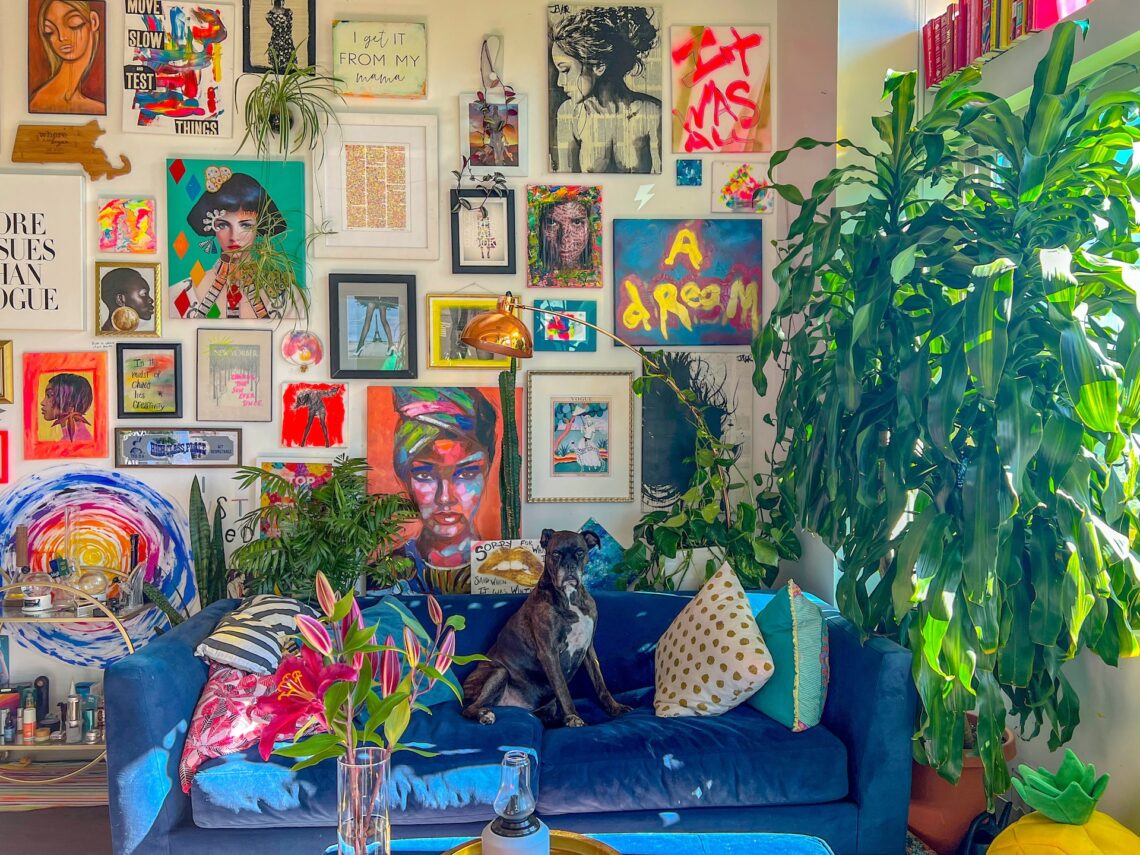 Ways To Decorate Your Property As a Renter
When it comes to how to decorate your property, there may be some setbacks that prevent you from making the changes you want, especially if you are renting. Often, landlords don't allow you to make any significant alterations out of fear the property will be damaged for future tenants, and you'll likely be charged a hefty sum as a result. However, you can still infuse your personality into the property without violating your lease or risking your deposit. Here we discuss some of the most effective ways to transform your rented home into a welcoming space.
Temporary wallpaper
Not a big fan of the color of the walls? Not a problem. Adding some color to the property doesn't require a can of paint, you can instead opt for removable wallpaper. It acts as the perfect temporary addition to help elevate the space, with a variety of different designs available.
Better still, it's generally damage-free, allowing you to remove when necessary. You can also move or reposition it whenever you wish since the wallpaper has a 'peel and stick' function.
Add some statement furniture pieces
Investing in some pieces of furniture that reflect your style can easily make the property feel like your own for the time that you're there. You don't need too many pieces, just some standout items that add character to the space. This also makes it easier to transport all your belongings if and when you decide to move.
Consider pieces like throw pillows, rugs, chairs, and artwork, depending on your colour scheme and preferences. You could even swap out the light fixtures and cabinet hardware, which can easily be replaced again.
Since these items tend to be on the costlier side of things, it's important that you have cover in place in case of any accidents. Taking out renters insurance could cover you for damage to your belongings, particularly if the landlord's insurance policies only cover the items that they own.
Functional storage solutions
If you would prefer to have more space to store away your belongings while showing off some of your favourite decorations, why not opt for some built-in storage solutions?
This could include bookshelves that double as room dividers or even an ottoman, which functions as a comfortable bench and storage container. Utilising these smart storage solutions can really help to keep clutter at bay, making your rental space feel more spacious and organised.
It can also make you appear to be a good tenant, should the landlord come by to check on the property.
Purchase some house plants
Indoor plants are the perfect way to brighten up a room and improve our wellbeing, appealing to our innate attraction to all things natural. Adding some plants in each room can introduce different textures, colors, and patterns, all without needing to alter the structure or design of the property.
Plants can be easily taken to wherever you decide to go next or be given to family or friends as gifts for their homes. And if you don't fancy having to constantly care for and water these plants, you can go for plastic or rubber ones instead. They still look just as good and are low maintenance.
Photo by Steph Wilson on Unsplash