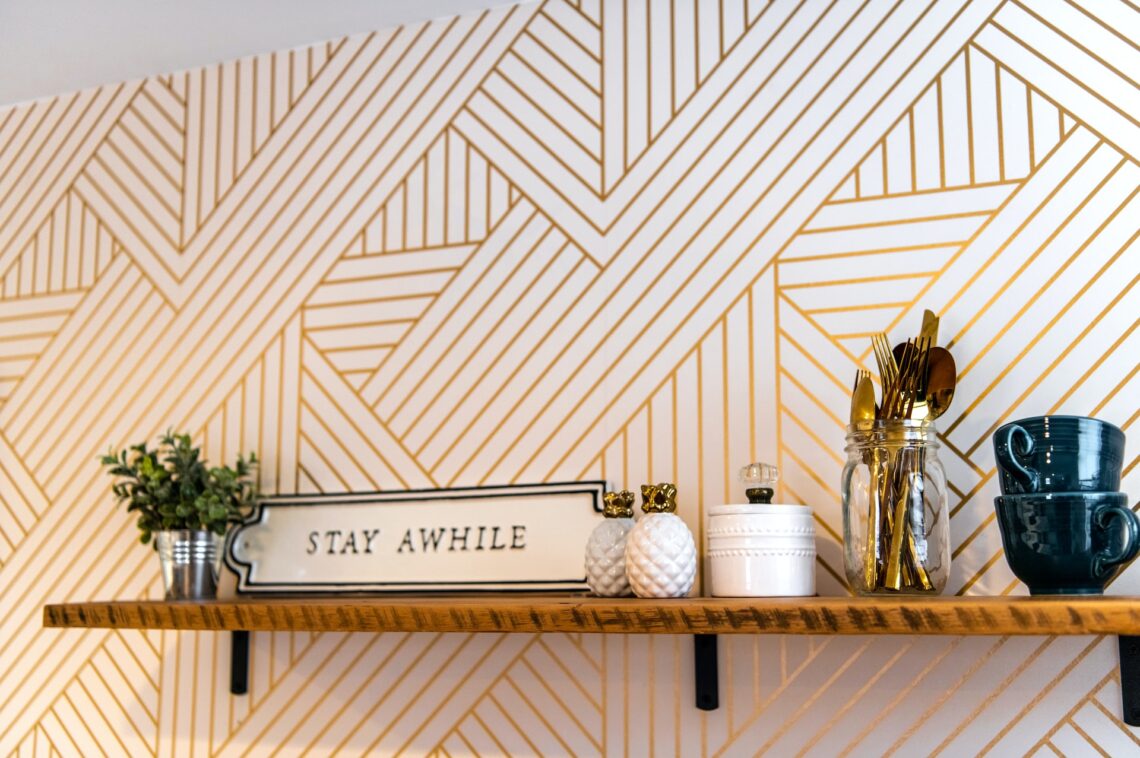 Wall Décor: Add a Personal Touch to Your Home
Would you like to give your house a unique feel? Wall furnishings are a great option to get there! Walls provide a perfect space for you to express yourself creatively. But this can't be limited to only paintings and prints purchased from a store. There are countless creative ways to express your values through interior wall décor. Here are some pointers for adding personal touches to the most intimate part of your home.
Utilize Bright Colors
Adding bright colors to your interiors can improve your room's aesthetics. Whether looking to achieve an eye-catching interior or make a bold statement, bright colors have the "wow factor" you need. If you wish the room to spark happiness, you can consider painting it yellow, pink, peach, etc. To pick the perfect colors for your space, think of the purpose of the room and your feelings. If this sounds like something outside your forte, Leadar is a great place to look for an interior decorator. No matter what colors you choose, make sure they suit the overall aesthetic of your house and reflect your style.
Place Art in Strategic Places
When it comes to interior décor, do not just stick to the walls! Try hanging art in places one would not expect, like over a wardrobe or bookshelf. Additionally, do not be afraid to get creative with shapes and sizes. Play around with variations such as circles, ovals, triangles, or diamonds. You can also mix large art pieces with smaller prints to create visual interest and draw attention to specific areas of your interior.
Think Outside the Frame
Not everything needs to go in a frame. Don't get it twisted, it is lovely to have your favorite photos framed, but there are other ways to add a personal touch to your house, such as:
3D Art Pieces
This is an excellent way of upgrading and adding excitement to any room. You can also add a custom-made map of the area. This is a little-known customization trick that helps personalize your space.
Moldings
Murals and frescos give you much freedom regarding design and color choices, giving you a lot of creative flexibility. For example, you can engrave your favorite inspirational quote for daily motivation. You can also have something more abstract, like a patterned mural that changes colors depending on the viewpoint. The possibilities are endless!
Incorporate Family Gallery Walls
A family gallery wall is a growing trend in modern houses. Nevertheless, this is a fun way to keep critical moments in your family's life alive. Here are some tips on how to create the perfect family gallery wall:
1. Pick the right space.
2. Get creative with your prints.
3. Display meaningful artifacts, like traditional framed photos, that capture special moments throughout the years.
4. Have fun with it! Family gallery walls are a place for creativity.
Blend Art and Photographs
Blending art and photographs creates a very inspiring piece, especially if it tells a story. You can transform any space into a uniquely inviting one with this tactic. To do it effectively, try the following tips:
1. Choose meaningful art: Select artwork that has a real connection to you and makes you smile when you are looking at it.
2. Incorporate photography: Consider displaying photographs of family, friends, pets, or places close to your heart.
3. Place items thoughtfully: Consider where you will place each piece for the best effect.
By blending art and photographs, you can add personality to any room while creating an atmosphere of warmth and hospitality with meaningful pieces that celebrate your life and experiences.
Include Emotional Pieces
Adding emotional pieces to your space brings warmth and personality. Instead of purchasing art for every space, spare some room for wall hangings with pictures of things you hold dear. If you are passionate about giving, spirituality, or family, make a creative for it and put it up.
Bring Nature Indoors With Plants and Flowers
Adding plants and flowers brings life to any room. First, plants help to purify the air, enhance the visual appeal and create a calming atmosphere. Hence, adding nature-inspired elements to your interior creates a cozy environment.
Use Shelves to Showcase Collectibles
Do you love collecting souvenirs? Then you are in luck! Use shelves to display your collections with a personal touch. You can separate your collectibles into different categories or arrange them by color. Hanging shelves is a great way to show off special items, trinkets, and photos. Try styling them with plants, books, figurines, or other accessories. Not only will it give your interior some spontaneity, but it is also easier than changing out frames all the time!
Have an Accent Wall
An accent wall is also a great way of personalizing your home. It adds texture and color and significantly changes your space, whether you want something more classic or modern. You can either paint a bold color on one part of the wall or print an impressive design and use it as wallpaper.
Once you have figured out what design you are going for and where you want it, you can accessorize it with other elements, such as framed artwork or mirrors, to bring it all together. Whatever décor you use, an accent wall is the one place in your home that can tell a story.
Experiment with Textures and Mixed Materials
Personalization can also involve playing with textures and mixed materials. Consider combining different materials uniquely and impressively, even if it goes against the trends. Additionally, try integrating other fabrics! Nonetheless, ensure each texture blends harmoniously to achieve balance in the overall look.
Conclusion
Incorporating creative décor into your home is a great way to add personality and charm. The possibilities for customization and personal touches are endless. You can use several materials and techniques to create a unique look. Whether you use bold statement pieces or something more subtle, you can never go wrong with creative wall décor. So, go ahead and embrace your creative side and make your home a reflection of your style.
Photo by Andrea Davis on Unsplash