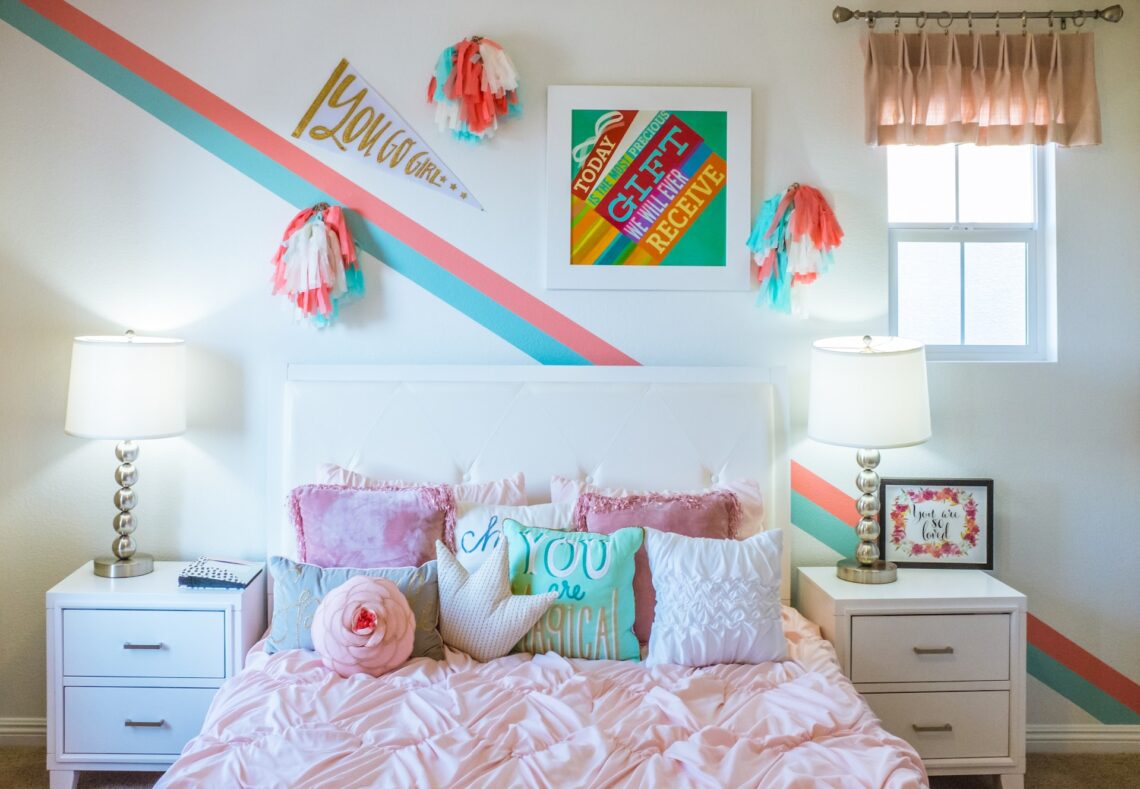 Useful Tips for Decorating a Sports-Themed Bedroom
Sports-themed bedrooms make for a fun and exciting place to relax, sleep, and play. Whether you're decorating for your child or yourself, it can be tricky to find the right items that will bring the room together in an aesthetically pleasing way. With a few key pieces of décor and some creative touches, you can easily create a sports-themed bedroom that is both stylish and functional. Here are some tips to help you get started on designing your perfect sports-inspired space:
1) Use Wall Art
Wall art is an essential component of any sports-themed bedroom. It provides a great opportunity for personal expression and can also be used to add color and texture to the space. With so many options available, from prints to wall decals and stickers, there are plenty of ways to create a unique design that reflects your interests and favorite teams.
Look for pieces that feature bold colors or designs related to your favorite sport or team. For example, if you're decorating with basketball in mind, choose artwork featuring bright oranges and reds and images of hoops or players in action. If you prefer football over baseball, select prints depicting helmets or action shots on the field instead. You could check out this gallery here to find inspiration for your perfect wall art. Whatever type of art you decide on, make sure it fits well within the overall theme of your room while still allowing enough space between each piece so as not to overwhelm the eye.
2) Incorporate Memorabilia
Memorabilia is a great way to add personality to your sports-themed bedroom. Consider framing jerseys, hats, and other collectibles that show off your favorite team or player. If you're creative, you can create a collage of memorabilia as an art piece.
When selecting memorabilia for your space, consider both quality and quantity. Aim to choose pieces that have special meaning to you or are particularly well-crafted; this will help ensure that they last longer and look better in the room. Additionally, try not to overdo it with too many items, as this can make the space feel cluttered and overwhelming. Instead, pick a few pieces that stand out to create a more cohesive look.
3) Choose Colors Wisely
When designing a sports-themed bedroom, color choice is an essential factor. Not only will the right colors help tie the room together aesthetically, but they can also create a sense of energy and enthusiasm in the space. When selecting hues for your sports-inspired bedroom, consider bold primary shades and softer accent tones to achieve balance and harmony.
If you're looking for a more neutral palette that still captures the spirit of sportiness, opt for muted shades like navy blue or olive green paired with white accents. For something brighter and more vibrant, try incorporating the official team colors of your favorite squad into your design scheme—make sure not to overdo it and end up with too much visual stimulation.
4) Add Lighting
Proper lighting is vital when decorating a sports-themed bedroom. Not only does it help create the right ambiance for relaxation and entertainment, and it can also be used to bring out the colors and textures in your décor choices. Try using lamps or wall sconces to give your room subtle illumination that adds warmth and helps create a cozy atmosphere. You could also opt for more statement-making pieces like a pendant light or neon sign that captures the spirit of your favorite sport.
No matter the type of lighting you choose, make sure to incorporate dimmers and place them strategically so that you can adjust the brightness as needed. This will help ensure that your sports-themed bedroom has the perfect atmosphere for rest and recreation.
5) Accessorize
The fun doesn't have to stop with furniture and wall art—accessorizing is another great way to add life and personality to your sports-themed bedroom. Start by taking inventory of the items you already own that could be used in the space, such as sports equipment, memorabilia, or trophies.
Then, look for items you could add to the room, like pillows and throws that feature sports-related designs or artwork. You could also incorporate photographs of your favorite teams or players into the design scheme by framing them and displaying them on a shelf or wall.
6) Finish with a Personal Touch
Ultimately, the most crucial tip for designing a sports-themed bedroom is to ensure that it reflects your personality and interests. Don't be afraid to get creative and think outside the box when adding elements to the room. Sure, you want to stay within the overall theme, but feel free to add unique pieces or create unexpected combinations that express who you are as an individual.
Your sports-themed bedroom should be a place to relax, rejuvenate, and show off your favorite teams or players in a fun, personalized way. With the right combination of colors, textures, furniture, art, lighting, and accessories—plus a personal touch—you'll create the perfect space for you, your friends, and your family to enjoy.
Photo by Kenny Eliason on Unsplash