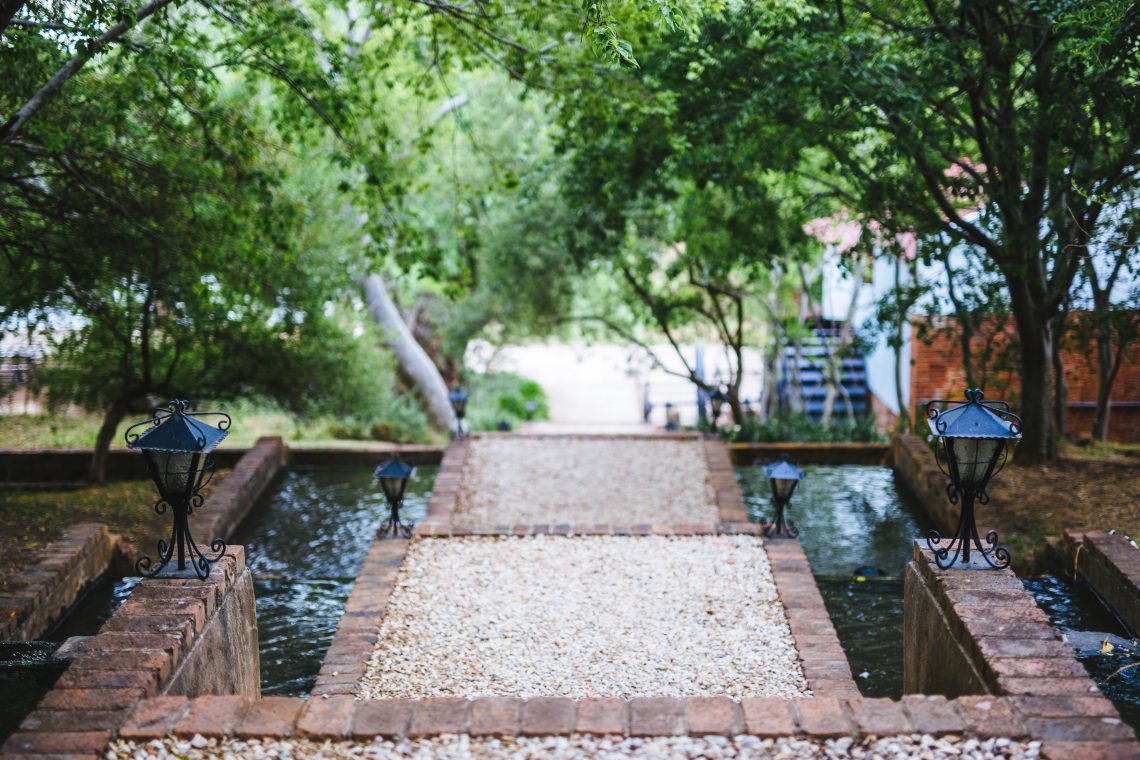 Useful Garden Design Ideas For Next Summer
If you're like most homeowners, you're probably starting to think about your garden design for next summer. You might be wondering what trends are popular right now, or what garden design ideas will make your yard look its best. This article will discuss some of the most popular garden design ideas for next summer.
Add A Cookout Area
Having family and friends over for a barbeque party is one of the greatest pastimes in America. Getting a quality offset smoker will ensure every meal is cooked to perfection, and adding a pizza oven will take your parties to the next level. But why stop there? If you have the space, adding a cookout area to your backyard is the perfect way to step up your summer game.
Building a cookout area is relatively simple and inexpensive, especially if you DIY it. First, determine where you want the cookout area to be located. You'll want to make sure it's close enough to the house so you can easily access everything you need, but far enough away that smoke and smells don't waft into the house. Once you've selected the perfect spot, it's time to start building.
Buy Patio Furniture
You need to make sure there's a good sitting area in your garden because you want to spend as much time as possible there. The furniture pieces you need to get are the following:
a table and chairs
a chaise lounge
an umbrella
some cushions
a side table
a hammock
a few potted plants
These are the basics but you can also add other things like side tables, ottomans, and footstools. The important thing is that you get furniture that's comfortable and that you enjoy spending time on. You should also make sure the furniture is durable and can withstand the weather.
This will make comfort so much easier to achieve. Also, buy a few good-quality outdoor rugs to put under the table and chairs. This way, you can be sure your furniture will last for many years.
Get Some Shade
You need to create as much shade as possible in your garden. This can be done by planting trees, getting a pergola, or setting up an awning. This is important because it will protect you from the sun's harmful rays. It will also keep your garden cooler in the summer months.
There are plenty of ways to get some shade in your garden. You can plant trees, get a pergola, or set up an awning. All of these options will provide you with the amount of shade you need to keep cool and protected from the sun. Choose the option that best suits your needs and start enjoying your shady retreat next summer!
Create A Focal Point
If you want something to tie the garden together and give it a little pizzazz, creating a focal point is the way to go. A focal point is typically something that stands out in the room and draws the eye. In a garden, this might be a beautiful sculpture or an interesting plant.
It could even be a water feature or an outdoor fireplace. Whatever you choose, make sure it fits in with the overall style of your garden and complements the other elements in the space.
One of the easiest ways to create a focal point is to use color. This can be done by planting colorful flowers or adding brightly-colored furniture or accessories to your space.
Add Plants And Flowers
Flowers and fragrances always make a garden more inviting. Planting in drifts or groupings rather than singly gives the greatest impact, so choose plants with different heights, shapes, and textures to create variety and interest. Scattering bulbs through existing planting is an easy way of adding additional seasonal color next spring too.
If you're short on space, think about adding climbers or ramblers to pergolas or trelliswork as they'll soon cover any unsightly areas and will provide extra privacy. Alternatively, go for container gardening because it's perfect for small patios and balconies as well as providing instant color on larger terraces and drawing the eye to certain areas of the garden.
Useful Garden Design Ideas – Install A Pool
You can't have proper summer fun without a pool. If you have the space for it, installing a pool is the best way to beat the heat. You don't even have to go all out and get an in-ground pool. An above-ground pool will do just fine. Just make sure you get one that's big enough for you and your family to enjoy.
This will make sure that every party you have next summer will be a hit. And if you don't have the space for an above-ground pool, you can always get a kiddie pool. They're not as big, but they're still fun. Just make sure you get one that's big enough for you and your family to enjoy.
Your garden should be your sanctuary and you should think about eating there a lot during the summer so a cookout area is essential. Add some furniture and shade and create a focal point to tie everything together. Get some plants and flowers for fragrance and install a pool for everyone to have some water fun. You'll love spending time there next summer!