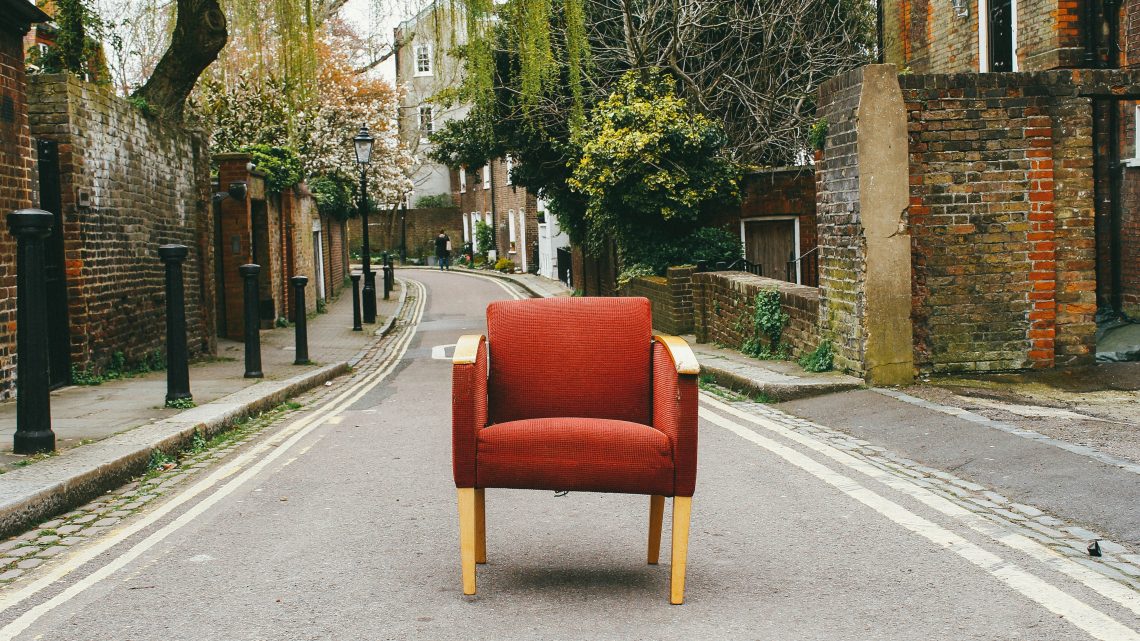 Turning Your Love Of Furniture Upcycling Into A Business – Our Guide
A fun DIY project that many budding craftspeople start out with is upcycling old furniture. Not only is this a fun way to pass the time, but at the end of the project, you also have a stunning piece of furniture to enjoy. After you've upcycled a few pieces of furniture, you might find that you want to start a new project, but don't have the space to keep them in your own home.
A great way to keep having fun and upcycling without having to keep the furniture afterwards is to give the items away, or else to sell them. Selling your upcycled furniture can be a great way to earn some extra cash to spend on more projects, or you could even use it as the basis for a successful business.
Antique restorers have been doing this for decades, but with upcycling, you don't need as much experience in antiques and can simply focus on turning older items into stunning statement pieces of furniture.
If you're looking to launch a furniture upcycling business, then here are some practical tips to help you get off to a great start.
Decide What Sort Of Products And Serves You Want To Offer
If you've decided to launch a new furniture upcycling business, then you need to think about what sort of services and products you want to provide. This will then form the basis of your business. For example, you could offer exclusively upcycled furniture for sale, or you could also allow customers to bring you items to upcycle for a fee. You could decide to take on custom projects or only do the design you want to. Conduct some market research to explore what other businesses in this niche offer and how you can compete with them.
Get Quality Product Photography
Once you've worked out what you're going to do with your business, you need to start small, for example, by selling online using an eCommerce platform such as eBay or Amazon. To do this, you need to have quality images of each product you're offering. While you can take these yourself for higher quality images that will entice customers, you might want to consider using a professional photography studio such as howlett photography. They have extensive experience taking still life images of products to capture the essence of businesses throughout the corporate landscape. Explore howlettphoto.com to find out more and see how their quality images can help you turn your upcycling business dreams into a reality. 
Start Small And Work Outwards
Every business has to start someone, so initially, you might want to consider using your personal network of friends and family members to build your business. Start by promoting your services to them and inviting them to buy products or hire you for projects. The more work you undertake and the more satisfied customers you have, the more you'll be able to promote your work to other customers. So, don't be afraid to start small and work your way up towards working with new customers and taking on larger projects.
Learn Your Specialty
As you undertake more projects, you'll start to realise that you enjoy doing certain types of work or upcycling specific types of furniture. When you figure out your specialism, you should promote this and enhance your knowledge of it, so that you can charge a premium for your services and entice new customers. Your core focus could be a specific type of furniture or the use of a certain tool, so take the time to figure out what it is and how you can use it to set your new business apart from the rest.
Build A Website For Your Business
As your business grows, you want to move away from exclusively using third-party platforms to sell your items and promote your company on. That means creating your own website for your upcycled furniture. Making a website from scratch might seem daunting, particularly if you're not very technically-minded, but it's easier than you may think. There are many website building tools, templates and guides out there to make the process more straightforward and help you to craft the right site for your new business. Find out more about furniture website design or get a template to help you ensure that your new site meets your needs and gives your potential customers the functions they expect.
Keep Having Fun!
When you turn your passion into a business, it's easy to get caught up in it and stop enjoying yourself as much as you used to. However, where possible, you should try to have fun while you make money from your upcycling furniture business. Try to retain the joy you've always found in upcycling furniture and use your new role to enhance your skill set and learn new things about furniture upcycling. Use these tips to make the process of launching and running your company and selling your furniture easier, and have fun while you're doing it.
Photo by Eduard Militaru on Unsplash