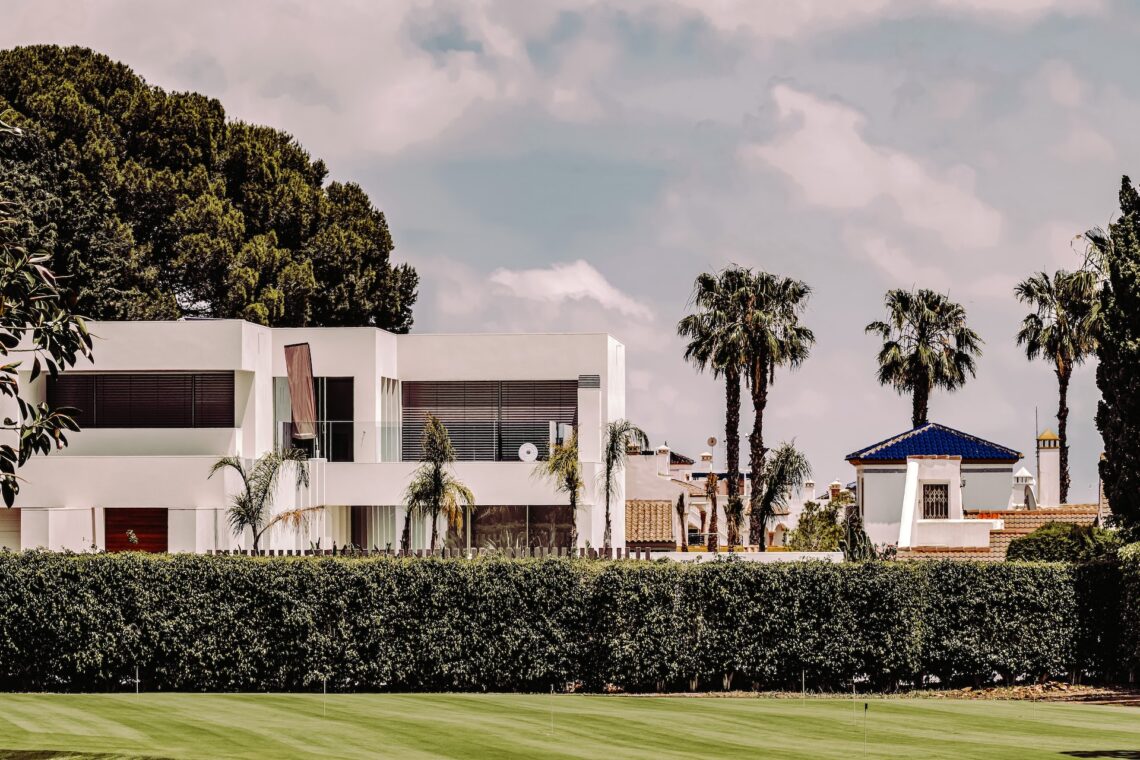 Transform Your Home Into a Mansion Without Breaking the Bank
Who doesn't want to live in a mansion? While it may not be possible for everyone to purchase one, there are ways to give your home that luxurious feel without breaking the bank. Here are some additions you can make to bring your house up to that status and transform your home into a mansion.
Lighting Fixtures and Chandeliers
The right lighting fixtures can instantly elevate any room into one fit for a mansion. On average, lighting fixtures cost between $20 and $500, depending on size and design. Of course, if you have extra money to spare, you can always opt for a chandelier or two that will add an elevated touch of elegance. For example, you can find a mid-century modern chandelier for as little as $50.
In addition, you can also purchase dimmers to give your fixtures a soft glow. The combination of light fixtures and chandeliers, along with the use of dimmers, will help you create the perfect ambiance for a luxurious home.
Elegant Doorways
Next, high-quality modern entry doors can also make a world of difference. Choose from wood, steel, and fiberglass varieties that will last for years to come. In addition, you can also spruce up the interior doors with stylish hardware such as knobs or handles. Brass or bronze fixtures will add a touch of grandeur to your home.
Plus, you can find high-end designs with sleek glass panels to give your home an even more luxurious look. Prices may vary and can range anywhere between $200 – $2,000, depending on your choice of material and design.
Furniture Upgrades
Your furniture has a huge impact on how luxurious your home looks and feels. Consider investing in some quality pieces such as a tufted couch, leather armchair, or statement dining table set. These types of furniture tend to be more expensive than traditional pieces, but their timelessness makes them worth it. For instance, a leather armchair can range anywhere between $500 – $2,000 depending on the size and design.
Finally, you can also opt for items such as an ottoman or storage bench to bring some extra comfort and style into your space. These can even be used as makeshift coffee tables to give your home that extra high-end feel.
Wall Art
Adding wall art is an easy way to make your home look like it belongs in a mansion. From classic landscape paintings to modern abstract artworks, these pieces will effortlessly draw attention away from any flaws in your home's interior design while adding character and depth at the same time.
For starters, you can purchase ready-made art pieces from a variety of stores and websites. Prices will vary, but most wall art costs around $50 – $250. Alternatively, you can also order custom artwork to truly make your home stand out from the rest. This type of wall art is typically more expensive and may range anywhere between $500 – $2,000.
Plants & Greenery
Bring life into your space by adding plants throughout the house. Not only do plants help purify the air, but they also add texture and warmth wherever they are placed.
This small change will go a long way towards making your home look more inviting and sophisticated, like one fitting for a mansion! For example, you could add a small succulent or opt for something more lavish such as a fig tree. Regardless, look for plants that you will be able to maintain easily. Prices will range depending on the type of plant you choose, with most costing between $10 – $200.
Statement Pieces
Finally, don't forget about statement pieces when decorating your home! From oversized sculptures to vintage décor items, these showstoppers can easily transform an ordinary space into something extraordinary-just like those found inside mansions!
So don't be afraid to shop around for interesting statement pieces that reflect you and your style. For instance, you might opt for a modern coffee table or an antique mirror. Prices may vary, but most statement pieces cost between $100 – $1,000.
You can also visit antique shops for unique finds that will make your home look like a luxurious mansion. There are certain to be gems that are sure to turn heads!
With these additions, you can quickly turn any ordinary living space into something fit for royalty-without spending too much money or hiring professionals in the process. Whether it's through furniture upgrades or statement pieces, these small changes will make all the difference when transforming your abode into a grandiose mansion-like atmosphere! So get creative with it and enjoy bringing luxury into your humble abode.
Photo by Ralph (Ravi) Kayden on Unsplash