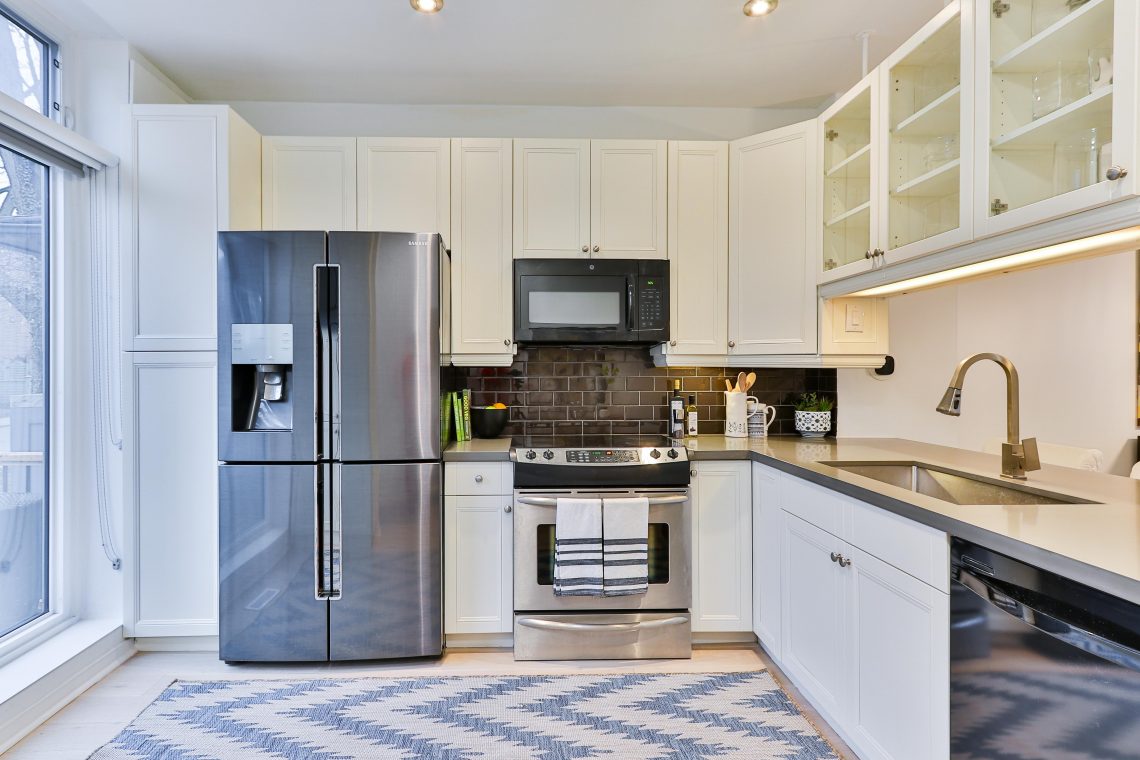 Tips to Decide Which Appliance to Go With Your Kitchen Layout
For many people, buying a perfect appliance for the kitchen doesn't need any foresight. But if you're a fan of minimalism or follow a particular theme, you should take your kitchen layout into consideration when adding another gadget to your kitchen.
Here are some tips to remember.
Tip 1: Start with the BIGGEST appliance.
The following kitchen appliance would eat up the bulk of your kitchen space, so decide early on which spot in your kitchen they would be placed.
Cooktop
Oven
Rangehood
Refrigerator/Freezer
Dishwasher
Microwaves
Note that all of these big kitchen appliances come in different sizes, so if you're lucky to have no limits when it comes to your working space, then you would have more options than homeowners with small kitchens.
Tip 2: Compromise on Appliance Size: Do you really need it THAT BIG?
When choosing a kitchen appliance, step back a little and think if you really need a massive microwave if you already have a built-in oven that is just as massive.
You need to decide if you're OK with a smaller microwave, a dishwasher that doesn't eat up too much space, or a freezer for your meat.
Of course, these decisions are personal, so make sure to weigh your kitchen activities. For example, if you only use your freezer after the Christmas holidays, maybe you can skip a separate freezer and opt for a bigger refrigerator instead.
Also, if you want your kitchen to feel like they were ordered out of a magazine, keep your appliances proportion to one another.
Tip 3: Small Kitchen Appliances Add up Space, Too! Think about where to put them.
I know this by heart. For someone who is obsessed with sandwiches, I've bought a sandwich maker, panini maker, bread toaster (that traditionally pops your slices of bread out when done), waffle maker, grill press, and breakfast 3-in-one maker… and they're all beloved but now taking up space under the counter.
When you think about the tasks these kitchen appliances make, find the ones that serve the same purpose. They may be named differently but they can actually be used alternatingly.
If you have a small kitchen and are contemplating buying the newest airfryer, or another coffee-making machine or pot, make sure you think about where you're going to put them first. Also, it is always a good idea to check your kitchen and see if the appliance you plan to buy will be rendered useless since you already have an existing appliance that does the same task.
Tip 4: Consider the flow of traffic.
When working on your kitchen layout, imagine how busy your kitchen would be during the holidays. If you're a household that cooks together, having appliances in every corner may not be ideal.
If you love to bake or have a small home-based bakeshop business, placing all your baking appliances in one corner is a smart move. Not only will this prevent you from getting tired walking from one side of the kitchen to the next, but it could also keep the mess in one spot (so it is easier for you to clean afterward).
Always think about how you'll be moving around when working on your kitchen layout and appliance placements.
Tip 5: Look at Installation Requirements of any Appliance You're Eyeing
Before you buy any kitchen appliance, look out for their sizes. Most manufacturers indicate the exact sizes of appliances, so you have no excuse not to check it out.
If you're downsizing now that your kids have moved to their own places, you might be used to bigger appliances that you've used for decades. Decide how small you'd like to downsize, but also meet your household's requirements. If you still bake a lot of pies for sale, then there's no use buying a smaller oven even if you're now a household of only two people.
Tip 6: Are you open to having some of your appliances built-in?
If you have ample space in your kitchen for under-counter appliances, get the sizes of your appliances and have them built-in. You'll be able to have a LOT more space. Plus, it would keep your appliances more organized and easily accessible.
However, even if you can have kitchen appliances built in, it doesn't mean you should. If you don't really use a microwave oven, an ice maker, or a hot/cold water dispenser, then why would you want them built-in? Think hard about which appliances you can't live without and build a space for them.
You see, you can always buy new and up-to-date appliances for your kitchen, but if you consider your layout, space and whether that appliance in the kitchen magazine would also fit your style and preference. I hope the tips above can help you "build" the kitchen of your dreams.
Photo by Sidekix Media on Unsplash