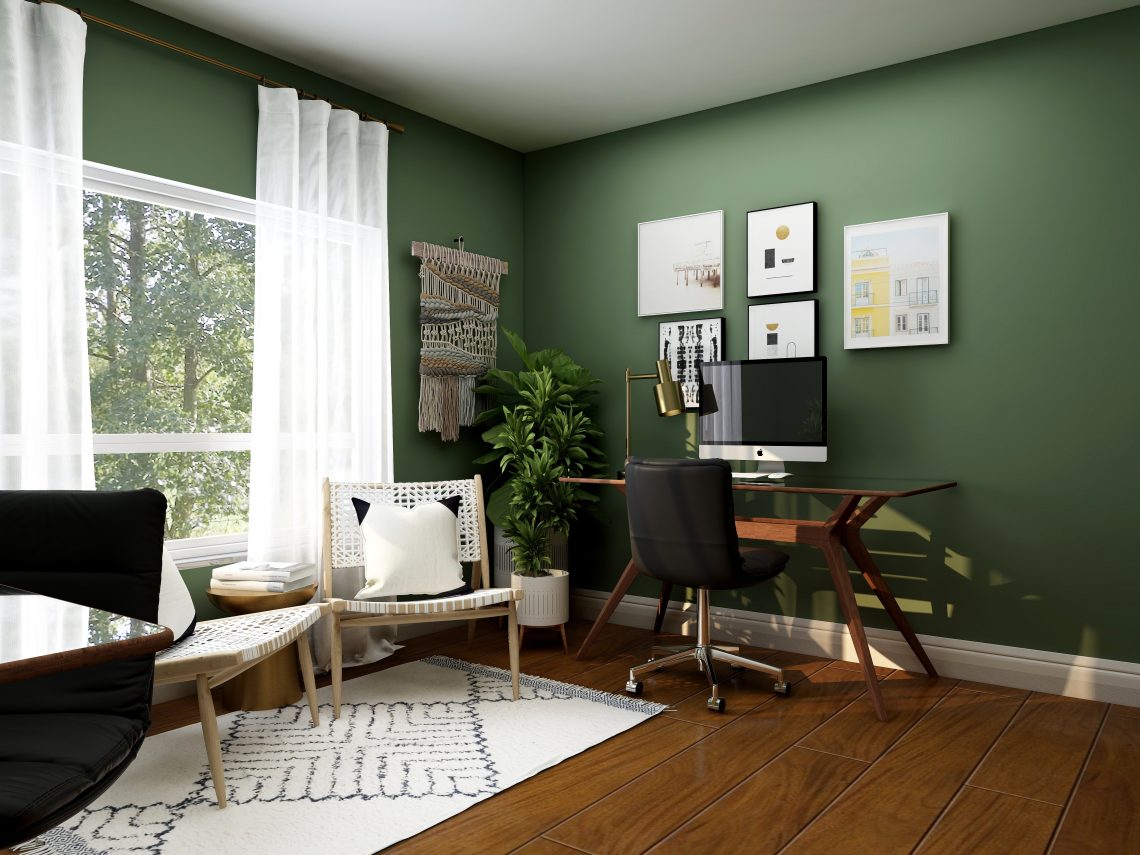 Tips and Tricks to Revamp Your Living Space Using Chalk Paint 
Chalk paint gets categorized as decorative paint famous for its matte, vintage look. It got created by a paint company named Annie Sloan. However, there now exist many other companies that have copied the same product. Recently, it has gained reasonable popularity, especially for those who love to give their homes and surroundings a rustic style. Once applied, it can give any surface a very smooth, soft, and finished look. However, this paint should not get confused with the chalkboard paint that one can write using chalk. Continue reading the article to help establish this difference by studying some of the crucial components and characteristics of the paint.
What Is Chalk Paint Made Up Of? 
When looking at the composition, we can rank chalk paint as latex paint. Several fine particles make up its structure, and these get added to the paint mixture to help achieve the matte finish. It allows the user to create a unique look that has its feel. And if you wish to add even more depth and texture to your work, you can do so with the aid of imperfect, chaotic brush strokes.
Properties and Uses of Chalk Paint
User-Friendly
Chalk paint gets considered one of the best paints to apply onto any surface. It requires minimum effort and is easy to use, which gives it user-friendly properties. It can get used on surfaces, such as furniture, indoors and outdoors. You can create several variations by adding various mediums to the newly painted surface, such as wax and resin. Such techniques can help create different textures that complement the paint and beautify the final product, giving it an overall glossy effect.
Best for Beginners
Perhaps the most remarkable feature of chalk paint is that it does not get limited to just one particular type of audience. Those who do not consider themselves experienced painters can also create beautiful pieces. And imperfections or mishaps saw on the final product only add to the beauty and quality of the product itself. It has marked its place as a tool for the inexperienced to create beautiful articles and familiarize themselves with different painting styles and designs. It also gives a reliable and effective platform for new artists in the industry to pursue their creative sides and explore their lines of interest.
Uses of Chalk Paint
Chalk paint has multiple uses, and it does not get confined to one particular function. Apart from its use on furniture, it can also get applied to paint floors, ceilings, walls, and cabinets, which gives an antique and aesthetic feel to the ordinary that we see on our usual days. Using chalk paint also increases the life and value of products. It allows one to recycle and reuse things that have become outdated, bringing new life into them and helping us save resources and the planet in the long run.
Durability
While chalk paint comes with a whole list of advantages, one thing that brings a negative trait to it is its durability. Chalk paint can only stay durable on a surface for one to five years, provided that it gets stored and looked after properly. However, without any additional coating of wax or any other substance, it seems quite possible for the chalk paint to wear off. Hence, it might not be a good idea to use this paint on surfaces like kitchen tables or places that get used more. Putting any hot or cold item onto it, like a steaming hot pan, would decrease the paint lifespan and damage its quality. Chalk paint also does not have waterproof characteristics. It can only achieve that status with an extra coating of lacquer. Hence, you should avoid using it on surfaces in direct and frequent contact with water.
Price Points
Perhaps price points could get categorized as another disadvantage. Chalk paint falls under the more expensive category. However, its quality speaks for itself, and since the material has a dense, opaque feel, you only need a small amount and a thin layer to get the job done. And the prices can fluctuate to suit your budget depending on which brand you opt for.
How One Should Go About Deciding the Themes and Colors Using the Annie Sloan Guide Book 
Chalk paint, especially the one designed by Annie Sloan, comes with its line of extensive shades and plenty of options to got through with and select to suit your color scheme. It gets its origins back in the 18th and 20th centuries, and it was only after a couple of years till the brand successfully branched out into the holistic brand of colors we know of today. Not just hues, but the paint also comes with several texture options to choose between so that your living spaces achieve the most modern look possible and it stands out.
As you must already have an idea, guidelines can become especially handy for interior home designers, architects, or those who wish for an effective DIY method to revamp their space. The best step is to go to your nearest Annie Sloan stock list and purchase one of Annie's guide books for a better picture of the colors together and ensure your interior gets the look you have in mind. Another aspect that you need to remember is that contrasting colors go best together, but you can always explore more to reach your line of preference.
Last Thoughts 
Chalk paint is not just suitable and efficient in the application process as it also holds many non-toxic properties and contains low VOC levels. For this reason, its shipping becomes feasible from online stores, and many places also offer a home delivery feature depending on where you reside. You can now check Annie Sloan Chalk Paint and familiarize yourself with the newest shades and prices. Just make sure that you do not leave the paint open for too long since exposure to the air can ruin its consistency. And always have gloves on while maintaining a decent distance from the substance. Happy Painting! 
Photo by Collov Home Design on Unsplash