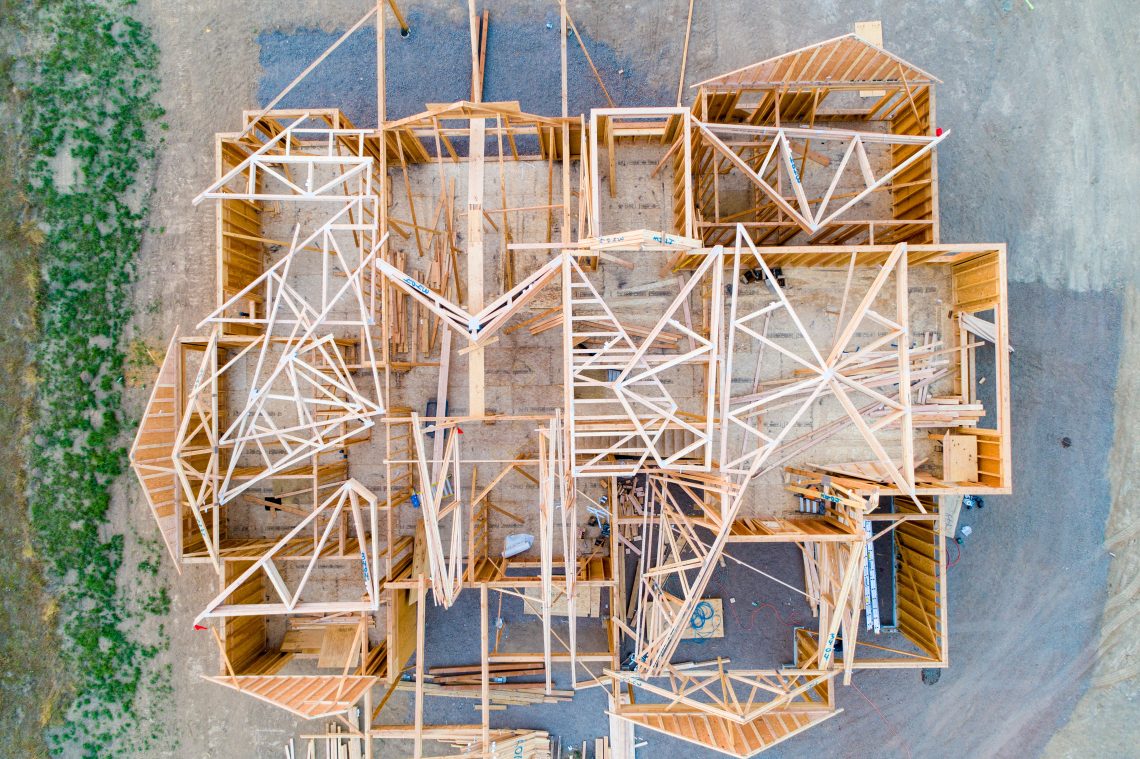 Create More Space Without The Need For Planning Permission
Planning permission can be a minefield if you're thinking about doing any extension work on your property. Plus, extensions are costly and can take months if not years depending on the extent of the work needed. If your home is cramped now, you might want a faster resolution. Not to mention that if you have any neighbors who cause an issue or deny the planning permission, you might not get it at all, even if you've waited months for the go ahead. So what can you do if you need extra space but don't think you'll get the planning permission you need? Here's a list of all the home improvements you can make without getting that pesky approval. 
Adjust Your Internal Doors
It's incredible what moving around doors can do to provide you with extra space. Your doors were placed when the property was built based on what the architect considered the function of that room to be. However, depending on how old your property is, those uses could be drastically different to the original plans.
Change Your Floor Plan
If you've already committed to changing internal doors, have you considered doing a complete revamp of the floor plan? Kirsty and Phil's Love It or List It has shown all of us how changing the floor plan of your property can completely revitalise it with no planning permission.
You can demolish internal walls and create a more open plan space suitable for your family, or add in a small utility room or cupboard if you're looking for more storage space.
Planning permission rules state that as long as you're not extending the property you can change the floor plan without getting approval. You can carry out a remodelling of the interior but always involve a structural engineer, and follow building regulations guidance regarding your supporting and structural walls.
Get a New Garage Door
Plenty of people use their garage for storage, so having an efficient electric roller garage door can help increase the space inside your garage. Manual doors lift into the roofing of the garage, whereas roller doors have slats that fold up neatly when you open the garage, so there's far more storage space inside. 
Plus, there's no outward swing like a manual door has, so you'll have more space on the driveway too. Those extra square metres can go a long way for storing things.
Build a Shed
If you don't already have one, adding a shed in the garden is an excellent way of getting extra storage space for your property. As long as it's less than 15 metres, and you're not planning on sleeping in it (and in the UK, who would?) then you can construct a shed without applying for any planning permission.
A well-built shed that looks tidy can also add value to your house. It's a place to store all your garden equipment and furniture too. Or, you could turn it into a garden office if you can get power and the internet out there.
Do a Loft Conversion
Most loft conversions don't need planning permission, and fall under permitted development as long as you stick to your current ceiling space. There are plenty of options for creating innovative and spacious loft conversions that give you an entire extra room to your property.
It could function as a bedroom, a home office, whatever you like. But you're also best working with professionals to make sure you do it justice.
Add a Porch
If you decide to build a porch and it's less than 3 square meters on the floor space, and smaller than 3 meters high, you don't need to get planning permission. The rules around this are a little tricky though. If you move the front door of the property out then it could fall under requiring planning permission as you're changing the boundary of the house. 
To Summarize
Whatever you decide to do, make sure you research thoroughly and plan any home improvements out in advance. The permitted development rules allow for some small extensions, such as a conservatory or small side extension. But you must adhere to strict rules to ensure you're complying.
Still, there are plenty of ways to increase the square footage of your property without getting planning permission. If you're looking for a quick fix, then simple changes like adding a shed, or even changing your garage door are the best options for getting more storage space.
Photo by Avel Chuklanov on Unsplash