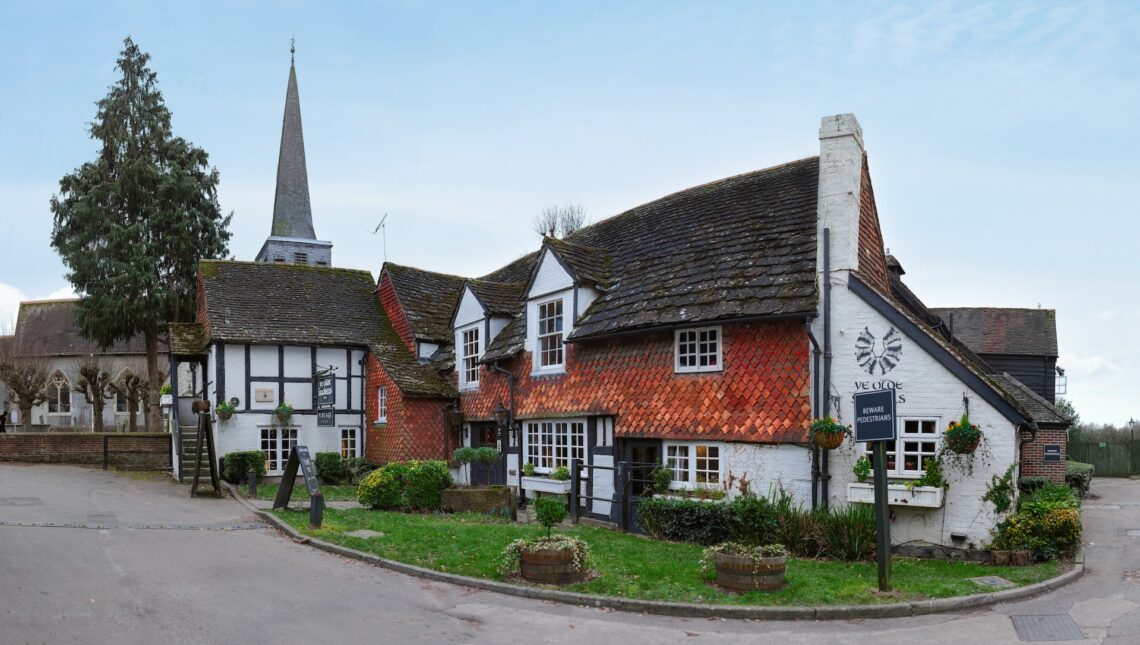 The Ultimate Guide to Buying Surrey Real Estate: 10 Tips for Success
Navigating the Surrey real estate market can be a complex endeavor, whether you're a novice embarking on your first purchase or an experienced investor broadening your portfolio. Surrey, situated in the beautiful province of British Columbia, offers many real estate opportunities. Despite the potential complexities, the process of buying a home need not be daunting. This comprehensive guide is designed to equip you with essential tips for first-time homebuyers and more seasoned purchasers, simplifying the path to your successful real estate acquisition.
The Ten Tips to Buying Surrey Real Estate
Understand the Surrey Real Estate Market
Before embarking on a property purchase in Surrey, it is crucial to have a thorough understanding of the real estate market. Surrey has experienced consistent growth with increasing housing developments and a robust rental market. To make informed decisions, you must familiarize yourself with current market trends, such as the popularity of property types like single-family homes or investment properties. Additionally, gaining insights into future market projections will equip potential buyers with the necessary knowledge.
Establish your Budget
Establishing a clear budget is a crucial first step in your home-buying journey. Your budget not only guides the range of properties you can consider but also prevents the potential disappointment of exploring homes outside your financial reach. Your budget should account for more than just the purchase price of the property. Consider additional costs such as property transfer taxes, strata fees (for condominiums), and potential renovation or maintenance costs. Surrey's real estate market is diverse, offering options for those on a tighter budget, so don't be deterred if your finances are limited.
Define your Requirements
With a clear budget in place, the next step is to define your property requirements. The Surrey real estate market offers a range of property types, from the serenity of single-family homes to the vibrant community of condo living.
Your lifestyle, family size, work location, and personal preferences are pivotal in determining the type of property that suits you best. Consider your preferred neighbourhoods within Surrey, each with unique charm and advantages. A clear set of requirements will streamline the home-buying process and enable your real estate agent to target potential homes effectively.
Hire a Local Real Estate Agent
Real estate agents are navigators in the journey of home buying. They bring a wealth of knowledge and experience to help you avoid common pitfalls and streamline the process. Hiring a local real estate agent can be particularly advantageous. An agent well-acquainted with Surrey can provide insights into the local market you may not find elsewhere.
For example, Dave Masson's Real Estate Group, known for their extensive experience in Surrey, can provide potential buyers with critical guidance. Their expertise covers everything from understanding market trends to identifying the best neighborhoods for lifestyle preferences.
A reputable local agent also brings a network of professional contacts, including mortgage brokers, home inspectors, and solicitors, which can significantly simplify your home-buying process.
Getting Pre-Approved for a Mortgage
Securing a mortgage pre-approval is a proactive step that can give you a competitive edge in the Surrey real estate market. A pre-approval letter indicates that a lender will provide you with a mortgage up to a certain amount based on a preliminary review of your financial situation. This is beneficial in two ways. First, it provides a clear idea of your budget, enabling you to focus your home search on properties within your price range.
Second, it signals to sellers that you are a serious buyer, which could potentially give you an advantage in a competitive market or during price negotiations. It's advisable to consult with a mortgage broker who can guide you through the pre-approval process and help you understand factors that can impact your mortgage payments, such as interest rates and terms.
Attend Open Houses
Visiting open houses is a practical way to examine potential homes in person. It allows you to not only appreciate the physical aspects of a property but also observe factors that may not be as obvious in pictures, such as the neighborhood vibe, traffic levels, and noise. Use open houses as an opportunity to ask questions directly to the listing agent or homeowner. Inquire about the property's history, reasons for selling, or any other concerns you might have. It's also a chance to observe other potential buyers. A high turnout could indicate a competitive market for that particular property.
Making an Offer
After finding a suitable property that meets your requirements and falls within your budget, the subsequent step involves making an offer. Your offer will include not only the price you're willing to pay but also terms and conditions, such as the closing date and any contingencies (like a satisfactory home inspection). If your first offer isn't accepted, be prepared for some back-and-forth negotiations. Remember, it's not just about price—terms can often sway a seller in your favor.
Home Inspection
Before finalizing your purchase, arrange for a home inspection. An experienced inspector will examine the property to identify potential issues, from the foundation to the roof. They can uncover problems that might need costly repairs, such as structural damage, outdated electrical systems, or a leaky roof.
While a home inspection represents an additional upfront cost, it can potentially save you from unexpected expenses after the purchase. An unfavorable inspection report can also provide leverage in price negotiations or even be a reason to withdraw your offer if major issues are discovered.
Closing the Deal
Once your offer is accepted, and you've satisfied all contingencies, you'll move toward closing the deal. The closing process involves several steps, including finalizing your mortgage application, conducting a title search, obtaining property insurance, and finally, signing the paperwork to transfer ownership.
During this stage, you'll likely work with a number of professionals, including your real estate agent, mortgage broker, a real estate lawyer or notary, and potentially others. Be prepared for closing costs, including legal fees, land transfer taxes, and other administrative expenses.
Post-Purchase Considerations
After successfully purchasing your property, there are still a few considerations to remember. Property taxes and home insurance are recurring costs that you'll need to budget for. If you've purchased a condominium or townhome, strata fees will also be a regular expense.
Ongoing maintenance is another cost that homeowners often underestimate. Consider setting aside a budget for regular upkeep and potential future renovations. By staying on top of maintenance, you can help prevent minor issues from becoming major problems down the line.
Summing Up
Buying real estate in Surrey can be an exciting and rewarding experience. Armed with these tips, you're well on your way to navigating this process successfully.
By understanding the market, setting a budget, defining your needs, working with experienced professionals, securing mortgage pre-approval, attending open houses, making confident offers, ensuring thorough home inspections, closing the deal effectively, and planning for post-purchase considerations, you can look forward to your new home with confidence and peace of mind.
Photo by Viktor Forgacs on Unsplash