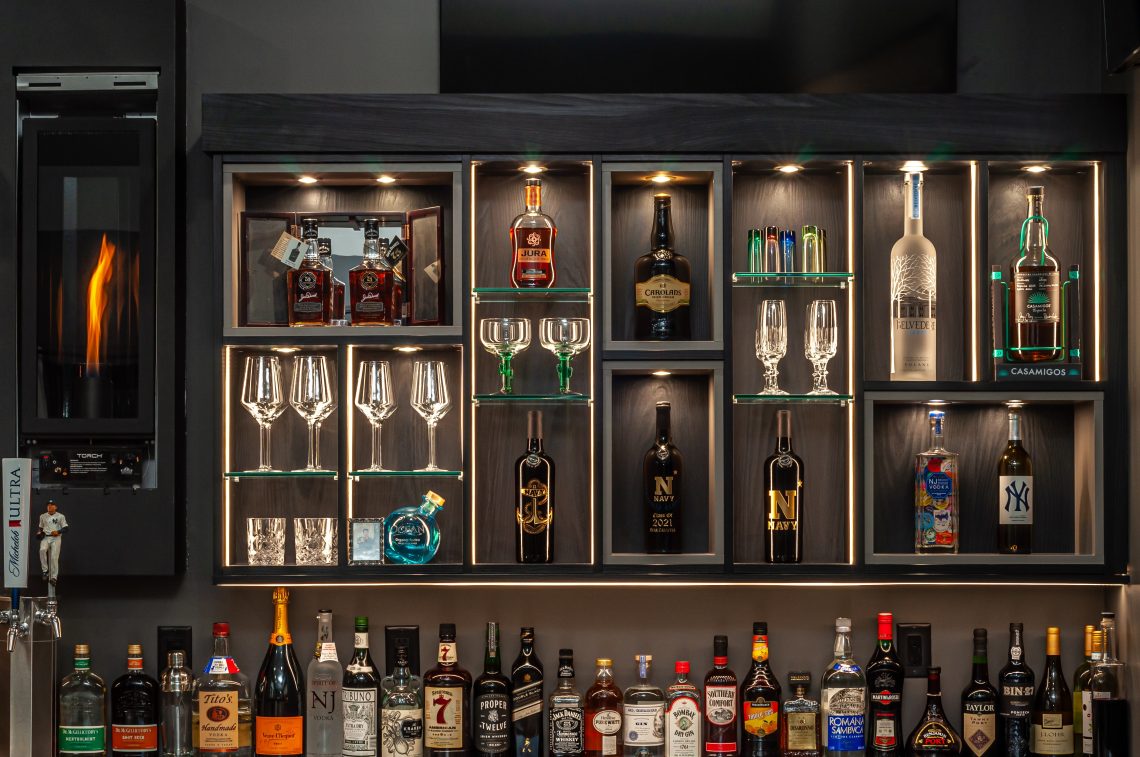 The Best Upgrades For An Entertainment-Friendly Home
If you enjoy welcoming guests into your home, yet you don't really have the space or layout for comfortable gatherings, you might be wondering how you can make your home more entertainment-friendly. We've rounded up a list of practical upgrades that will make your home the place to be, whether it's your best friend's birthday, the festive season, or routine social gatherings.
Add A Home Bar Area
Adding a bar area to your home is an excellent upgrade for the sake of entertainment. There are also several different areas of the house that are suitable for this particular upgrade; the kitchen, dining room, living room, and even the patio area are all appropriate spaces.
You'll need shelving, a few luxury counter stools, and a selection of alcohol and beverages. In addition, you should add a bit of décor to spruce up the space.
Install A Patio Space
Aside from adding a home bar, it's worthwhile to consider installing a patio space. With this, you'll also boost home value substantially. A patio space adds enormous aesthetics to a home, and it's also reasonably low-maintenance. Nevertheless, you'll need to lay some concrete, invest in overhead covering, purchase some seating, and decorate the space for relaxation and comfort. Don't forget to install sufficient lighting for evening social gatherings as well.
While installing a patio space, it's also wise to invest in landscaping. Not only is landscaping one of the more affordable home improvement projects, but this effort will also add significant value to your home.
Transform The Basement
If your basement area is currently being used as a large storage area, it's time you realized the potential this space has to offer you as a homeowner. Upgrading your basement into a mini apartment or a fully-equipped entertainment area will also add substantial value to your property, so you won't regret the bit of work required.
If you decide to transform the basement into a mini apartment, you'll be able to welcome guests into your home for prolonged visits as well.
Upgrade The Dining Room
Lastly, the dining room is also an area of the home where everyone tends to come together. Whether for hosting lavish dinner parties, or a small social gathering of friends, the dining room is a great place to entertain. You'll need to invest in a dining room table, chairs, and dining room storage. Moreover, this upgrade will come in handy every day of the week, even when you aren't entertaining guests.
Upgrading your home to make it entertainment-friendly is an excellent decision if you often have guests over. But beyond this, most of these upgrades will add quite a bit of value.
Nevertheless, regardless of which home upgrade you choose, it's essential to create a budget for the upgrade before you get started. Moreover, consider relying on an expert construction team for projects like installing a patio, building a bar area, or remodeling the basement. Even though you might be able to tackle these projects with a DIY approach, it's not always safe and cost-effective to avoid professional assistance.
Photo by Chastity Cortijo on Unsplash