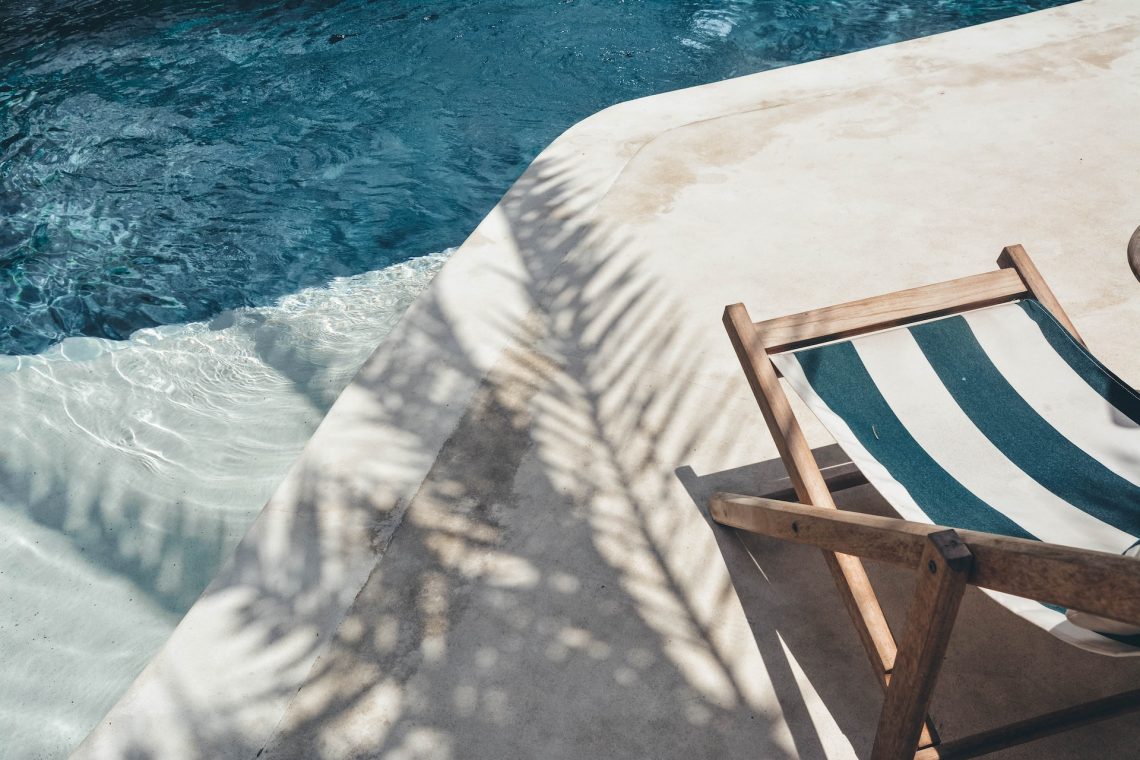 Swimming Pool Safety: 5 Tips Every Parent Should Know
Swimming pools are an incredible source of fun and memories for many families. However, your home swimming pool also has the potential to be quite dangerous and deadly for young children. This is precisely why you need to consider tips to safeguard your pool, protect your children and have peace of mind. Continue reading for five tips on how to prioritize pool safety for your family.
1. Pool safety see the statistics
Unfortunately, pool accidents are quite common with young children. The CDC estimates that every day, ten people die from accidental drownings. What's even more revealing is that two out of those deaths are children under the age of fourteen. On top of this, the CDC also reports that accidental drownings are the second cause of injury-related death in children under four. With these statistics in mind, you are going to want to check out some advice and safety measures to follow to keep your young children safe.
2. Try a pool safety fence
One great intervention for the pool area to keep toddlers and young children out of its vicinity is a pool fence. A pool fence puts a barrier between you and your swimming pool, and it's a proven addition that keeps children safe during pool season. This fence keeps your children out of the fenced-in area keeping them out of harm's way. The fence isn't entirely child-proof, but it is still one of the best ways to instill added safety to your pool area.
The installation team will install a pool fence that surrounds your pool and does a great job of keeping your kids from accessing the pool. They know the typical size, height, and self-latching fences on the market, so they can get you the best pool fence for your needs.
3. Install a pool safety net
Another important safety feature to consider is a pool net. A pool net is a durable, mesh net that lies on top of your swimming pool. This is yet another pool safety product that you can purchase. Pool nets are extremely durable with the credentials to prove it, because they're tested by the ASTM (American Society for Testing Materials). Pool nets acts as an additional barrier from entering the pool. When your net is over the pool, it can prevent drowning because your kids won't be able to get in the actual water. A Customer service team can create a pool net that fits your particular pool, no matter the shape or size.
4. A new safety cover
Pool covers are one final way to keep your children safe from the open swimming pool. Pool safety covers are high-quality safety covers that are better than a traditional covering. Their pool safety covers are color-customizable, too. This way, you can purchase attractive pool safety products that work to keep tour family safe without jeopardizing style. You can buy automated pool covers which roll up with the click of a button. This may be a better option if you have older children rather than younger children because it's much easier to open this sort of cover compared to a safety cover.
5. Adult supervision
The overarching theme for all of these safety tips is to be aware of your surroundings. Don't let your young children go into the pool with adult supervision. As a rule, never leave your child unattended near a swimming pool to prevent any drowning or pool-related injuries. So, in addition to all of these pool safety products such as pool fences, pool nets, and various pool covers, stay on top of your child while you're near the swimming pool. By following these five tips, you'll be well on your way to creating a safer at-home pool experience for years to come.
Did our article help you out today? Browse around and bookmark our site for some more helpful reads.
Photo by Content Pixie on Unsplash