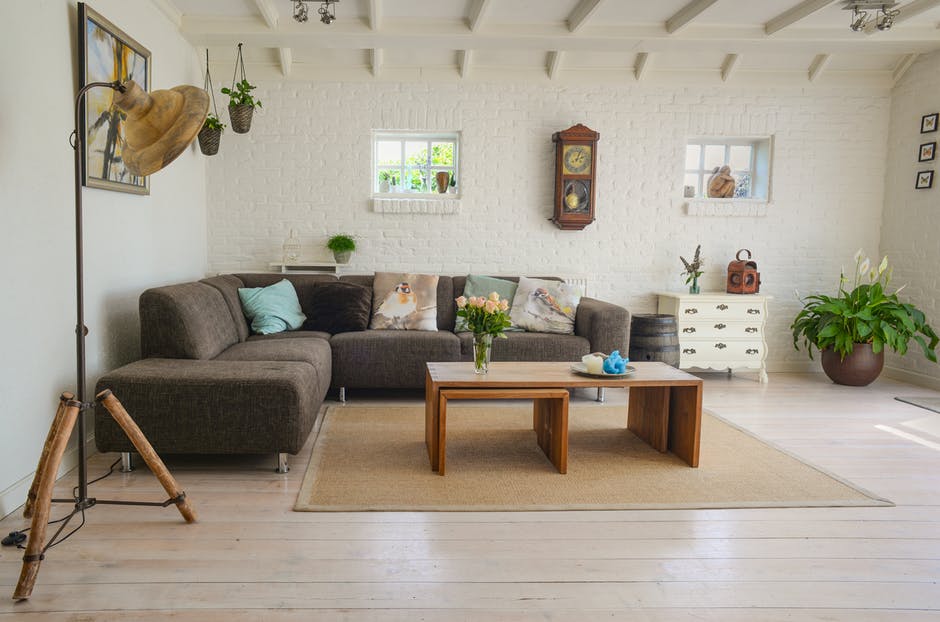 So Long, Old Sofa! A DIY Couch Makeover For an Old Lounge Suite
If your lounge suite is in dire need of a makeover, check out this guide on a simple, yet effective, DIY couch up-cycle…
Is your old couch starting to show its age — and not in the cute vintage way?
After a few years of daily wear and tear, a well-loved couch can start to look a bit shabby, which can throw off the entire look of your room.
Fortunately, a broken-down couch can be a pretty quick fix. All it needs is a little TLC and elbow grease.
There are plenty of simple DIY couch revamping projects out there that can help you breath new life into your old lounge.
Quick and Easy DIY Couch Repairs
So, what's wrong with your couch, anyway?
Just because your upholstery is a bit stained or your couch doesn't match your interior design anymore, that doesn't mean you need to go buy a new one.
You can solve both of those issues over a Saturday with a little DIY magic for your couch makeover.
That said, if your couch has any severe internal structural damage, you may want to see this site then start looking for a new sofa.
Here are a few common, superficial couch problems you can fix with a quick and easy DIY project.
Saggy Stuffing
Saggy or misshapen cushions can make a couch look lumpy and worn-out. Fortunately, deflated removable cushions are a quick and easy fix.
Start by restuffing the seat cushions.
While you could completely replace the foam or padding inside the cushion, if it isn't too saggy, you could "top it off" with a little quilt batting.
Then, ditch your lumpy seat back cushions and replace them with a few ultra-stylish, oversized throw pillows.
Not only are throw pillows faster to replace than couch cushions, but you can also swap them out if you want to change up your style.
Ditch the Skirt
Couch skirts fell out of fashion years ago.
One super quick and easy way to change up the look of your couch is by removing its skirt and giving your sofa a much cleaner and more modern style.
If you want to take this project to the next level, consider swapping out the legs too to match your couch's new look.
Upcycle with Upholstery
Sure, reupholstering your couch can seem like a big job. But, it's one of the best ways to breathe new life into a discolored and stained old sofa.
That said, if you want the look of reupholstering without the price tag or permanence, you can achieve the same effect with a sofa slip.
Not only are sofa slips much cheaper (and faster!) fix than a full reupholstery job, you can also easily swap them out to match your changing style — And they're washable!
Tuft it Up!
If you're looking for a fast way to take your couch from tired to timeless, then look no further than tufting.
Tufting the cushions on your couch can give it a classy, mid-century feel that fits perfectly in any style.
The best part? This fabulous DIY project only requires a handful of buttons, some needles, and a little twine to put together.
Bringing New Life to a Broken down Couch
By following one of these quick and easy DIY couch projects, you can transform your sofa into a brand new piece and revamp the look of your entire room.
Looking for more fun and simple DIY projects that can help you transform your house into your dream home?
Check out the rest of our blog for more must-know tips, tricks, and hacks.