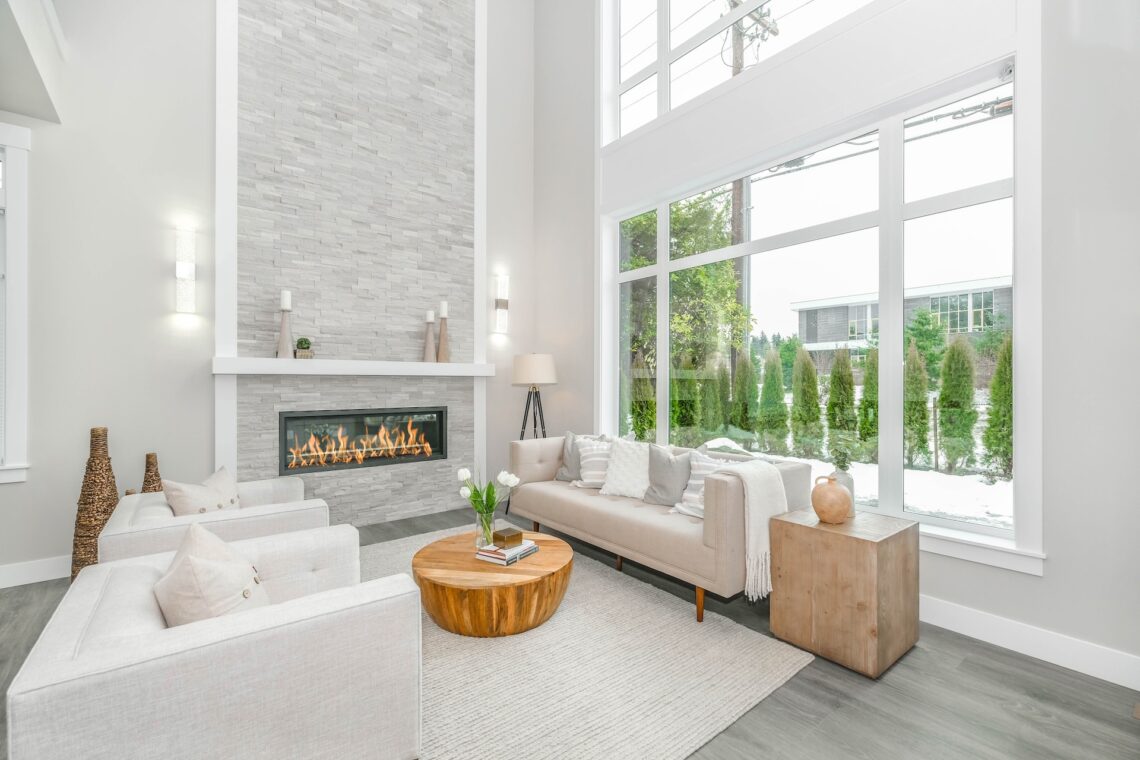 Renovations to Make Your Home Stand Out in a Luxurious Neighborhood
Living in a luxurious neighborhood is a dream every homeowner aspires to achieve. It is a status symbol that showcases financial wellness and success. But having a house in such a neighborhood is not enough; you must ensure that your home stands out. One way to do that is by renovating your home to match the area's luxury. You can get your home the look it deserves by making a few upgrades to your home's exterior and interior design.
This post will share some of the best home renovations to make your home stand out in a luxurious neighborhood.
1. Introduce more natural light.
Luxury homes tend to have a lot of natural light, and the houses are typically designed to enhance the lighting features. If your home is not bright enough, consider installing oversized windows, skylights, and patio doors. Doing so will improve the illumination, and the home size will appear more extensive. More natural light increases the home's aesthetic appeal and makes the interior more explicit.
Ensure you get appropriate window treatments, such as curtains or blinds, for privacy. These treatments also add a luxurious touch to the home's overall look. You can also install energy-efficient windows with low maintenance and cost.
2. Renovate the Roof.
The roof of your house is one of the most visible parts, so you should consider renovating it if it's outdated. Installing high-quality roofing material is essential to improve the home's curb appeal and make it look luxurious. You should also consider replacing any damaged or loose shingles to ensure that your roof is visually appealing and structurally sound. Additionally, you can add a layer of insulation to the roof, so it is energy-efficient and helps you save on your utility bills.
Ensure you work with a reliable roofing contractor to provide you with the best quality materials at competitive prices. They should also be able to offer you a warranty for their work. Look for contractors specializing in luxurious neighborhoods to ensure that the roof renovation is up to the standards of your area.
3. Improve the Landscaping.
Your home's exterior landscaping plays a crucial role in its overall beauty. Whether you have a small or large yard, it is essential to take care of it. You want it to look neat and well-maintained to make your home stand out. Here are some ideas:
a. Plant trees and shrubs suitable for your area's climate.
Different trees and shrubs have different growth rates and maintenance requirements, so choose the right ones. You can also add ornamental trees and shrubs to give your home a luxurious look.
b. Install lighting fixtures to highlight the landscaping.
Installing lighting fixtures is an excellent way to make your home stand out in a luxurious neighborhood. These lights will show off the landscaping and provide a soft glow at night.
c. Add walkways and patios to provide additional seating areas.
You can also install walkways and patios in your yard to provide additional seating areas. These can be made of stone, brick, or concrete to create a unique and luxurious look. You can also add outdoor fireplaces, water features, and other elements to give your home a more elegant vibe.
d. Hire a professional landscaper.
To ensure that your landscaping looks perfect, it is recommended to hire a professional landscaper. A professional can help you choose the right plants, walkways, and other features to give your home the luxurious look you desire.
4. Upgrade the Kitchen.
The kitchen is the heart of every home and can play a crucial role in boosting the home's value. Upgrading your kitchen is an excellent way to make your home look more luxurious. You can get new countertops, install better lighting, and buy new appliances. You can install an island in the middle of the kitchen as a centerpiece for your interior. These minor upgrades immensely make a significant difference in the home's aesthetics.
5. Add Smart Home Features.
Modern luxury homes are often equipped with the latest smart home features, and upgrading to these features is also a great way to increase the value of your home. Innovative home features like voice-activated thermostats, eco-friendly lighting systems, and state-of-the-art security systems can give your house a sense of elegance and luxury. You can control these features using your smartphone, making it easier to manage them anywhere.
Upgrading your home is an excellent way to make it stand out in a luxurious neighborhood. Whether it's adding more natural light, renovating the roof, improving the landscaping, upgrading your kitchen, or adding smart home features, these tips will help you transform your house into a luxurious abode that will surely turn heads. Ensure you work with reliable contractors and professionals to ensure that your home improvements meet your neighborhood's standards. With the right renovations, you can make your home stand out and increase its value in no time.
Photo by Zac Gudakov on Unsplash