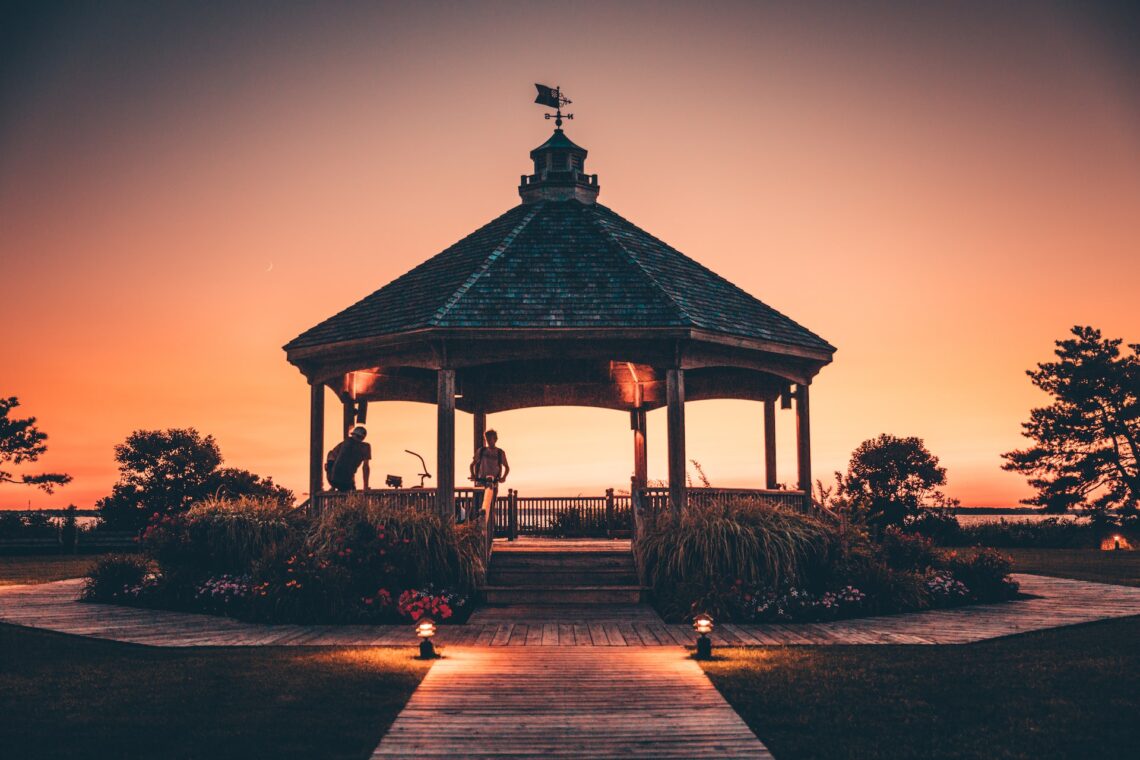 Popular Pavilion Designs for 2023
Pavilions are coming back in a big way. These home additions can provide you with a lovely outdoor space to enjoy, and greatly boost the value of your property at the same time. For those that are thinking about installing a pavilion on their property, here are four of the most popular pavilion designs in 2023:
Timber Frame Pavilions
If you're looking for a classic, down-to-Earth pavilion style in 2023, you want to go with the tried-and-true timber frame pavilion style. Not only are they stunning to look at, but they are also easy to maintain and highly durable. These qualities, mixed with their affordable nature, make them perhaps the best pavilion style for homeowners on a budget.
The fact that these pavilions are made of timber wood makes their design potential much more flexible as well. If you're the type of person who likes to get hands-on with their home additions, you'll love the experience of making your timber wood frame pavilion design your own. With the help of a quality builder, and the right timber frame pavilion kit, you can have your dream pavilion up, and ready to use, within just a few weeks.
Contemporary Pavilions
Contemporary pavilions have unique materials and design elements that make them stand out from the crowd. Because you'll need to shell out for raw materials, décor, and the hired talent needed to realize the design itself, you should only consider going this route if you have money to burn. In other words, you can go as big as you can afford with a modern design; the idea is to evoke a feeling of luxury.
Of course, if money is a little tight, you may also choose a basic design with a few chairs arranged neatly against a strong table that can contain drinks and snacks. Less mobile furniture means there will be more space for people to interact, mingle, and get to know one another.
Contemporary pavilion styles are often more popular for those that live in crowded neighborhoods, or those that are adding a pavilion to a getaway property. The lack of maintenance needs, and the more simplified look of contemporary pavilions, will appeal to a wide range of customers.
Rustic Pavilions
Rustic pavilions mix stylistic flourish with charm in a highly unique fashion. It is not necessary to have a pristine, opulent pavilion in your garden to enhance its charm. If your home appears to have some weather damage, you might choose to spend money on some naturally aged wooden beams and slabs and thatched roofing to build an antique backyard pavilion that would give your yard a more unpretentious, rustic aspect.
This may evoke memories of mellow summer evenings and cordial interactions. This will be particularly true if you can add some individual touches like haphazard flower arrangements, creeping vines, and homemade decorations that will highlight your distinctive sense of design. The more creative you get with a rustic-style pavilion's design, the better. You want the space to transform your mindset, and make you feel as though you're relaxing within a country villa in a magical location, after all. For those who love European-inspired designs, rustic pavilions will scratch that hard-to-reach itch.
Waterside Pavilions
Waterside pavilions have become especially popular among homeowners over the last decade. A waterside pavilion will not only enhance the look of your backyard if it includes a pool or, better yet, a natural lake, but it will also serve functional purposes. To have a place to relax and sip a refreshing beverage after swimming, you can first set up a few patio chairs and a side table. Nearly any swimming pool looks great with a well-built wood or plastic pavilion.
Similarly, there is nothing more soothing than kicking back on a patio chair beneath a straightforward pavilion design and watching the sunset. That's correct, the main goal is to make the pavilion blend in with its surroundings, thus a dull brown color scheme may be a smart place to start when designing one against the banks of a natural water reservoir. If the lake has a jetty, attempt to build the pavilion at the end of it so that the water will surround you on all sides.
On a day with a light breeze, the motion of the waves is guaranteed to provide a wonderful effect. These pavilions are often designed to add a sense of elegance to waterside properties or to enhance the aesthetic appeal of an already-existing pool. However, you can let your imagination run wild when designing a waterside pavilion for your property.
Photo by Andre Benz on Unsplash