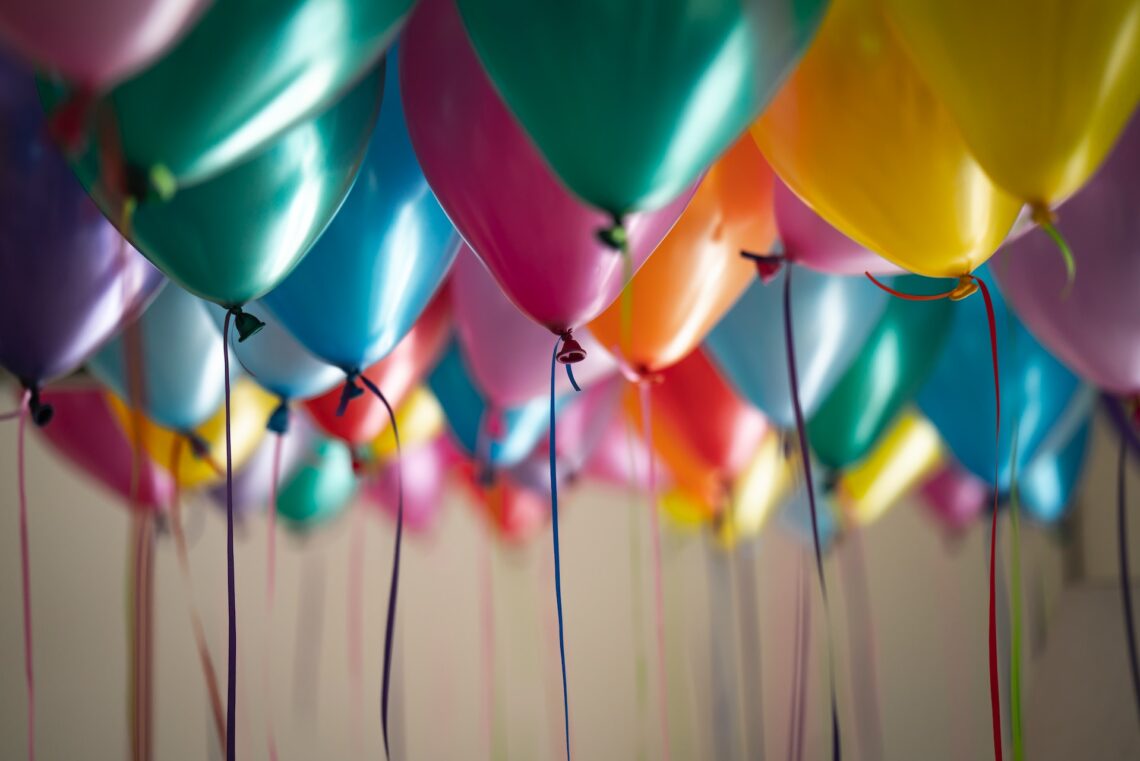 Party Planning 101: A Step-by-Step Guide to Organizing Memorable Events
Are you ready to throw the most amazing event of the year? Whether you're planning a special family gathering, an office holiday party, or a birthday bash to remember—planning successful events requires coordination and detailed attention. Look no further! In this comprehensive guide to party planning, you will have all the resources necessary to host extraordinary parties with ease. You'll learn how to organize unforgettable events step-by-step; from selecting the perfect venue and menus for your budget, down to making sure nothing is overlooked on game day. Get started today by gathering your ideas together and taking small steps that make big impacts. Before too long, you'll be throwing grand celebrations like a professional party planner!
Choose the event theme or occasion and set a date and budget
Choosing the perfect event theme and setting a date and budget for it all can be both exciting and overwhelming. The possibilities are endless, but it's important to stay realistic and stick to a budget that works for you. For example, if you're planning a summer garden party, you might choose a fun and colorful theme like "Tropical Paradise" and select a date in July or August when the weather is warm and inviting. By setting a budget early on, you can ensure that you have all of the necessary resources to create an unforgettable event that your guests will love. Remember, with a little bit of creativity, anything is possible!
Outline your guest list and decide on a venue – indoors or outdoors
Planning a gathering is always an exciting endeavor, and one of the most important decisions to make is determining the guest list and venue. From family and close friends to colleagues and acquaintances, outlining your guest list can be daunting. Once you have determined who to invite, the next step is deciding on a suitable venue. Will you opt for an indoor venue, such as a dining hall or hotel ballroom, or do you want to embrace the beauty of the great outdoors with an outdoor venue? Each option has its unique appeal, and it all comes down to personal preference. Whatever your choice may be, carefully selecting your guest list and venue will ensure a memorable and enjoyable event.
Book entertainment, catering, decorations, and any other services you may need
When planning an event, it's important to consider all the services you may need to make it a success. Beyond just booking entertainment, you'll also want to think about catering, decorations, and any other essentials that will enhance the overall experience for your guests. For instance, you might choose to order custom napkins from imprint or similar companies as a special added touch or rent a photo booth to capture the memories of your celebration. By carefully researching and securing these services in advance, you'll be able to focus on enjoying your event stress-free. Whether you're hosting a wedding, corporate event, or birthday party, taking the time to plan out every detail will ensure that your guests have a memorable time and leave with a positive impression.
Set up invitations for guests – paper or digital
When it comes to inviting guests to an event, the decision of whether to go with traditional paper invitations or digital ones can be a big one. While there's something undeniably charming about receiving a beautiful, hand-addressed envelope in your mailbox, there's also a lot of convenience to be found in sending out digital invites. With a digital invitation, you don't have to worry about postage or wasted paper, and you can easily keep track of RSVPs and updates to the event details. Ultimately, the choice comes down to your personal preferences and the type of event you're hosting – but it's worth considering both options before making a decision.
Prepare food ahead of time if necessary and coordinate with the caterer
There's nothing more stressful than scrambling to get everything ready for a big event or party. That's why it's important to plan ahead and prepare any necessary food ahead of time. Whether it's prepping appetizers or cooking the main course, giving yourself extra time to get everything done will ensure that you're not rushed and can enjoy the party just as much as your guests. Additionally, coordinating with your caterer ahead of time can alleviate any last-minute stress or confusion. Make sure to communicate your expectations and any special requests to ensure a successful and enjoyable event.
Develop an agenda for the event that includes activities, games, etc.
Planning an event can be overwhelming, but developing a well-structured agenda can make all the difference. Whether it's a corporate retreat or a family gathering, the activities and games you include can set the tone for the entire event. A successful agenda should strike a balance between entertainment and productivity, ensuring that attendees are engaged and motivated throughout the day. From ice-breaker games to team-building exercises, there are endless options to choose from. By taking the time to carefully plan your event's agenda, you'll be giving your guests an experience that they won't soon forget. So what are you waiting for? Get brainstorming!
Event planning can be a daunting task, but with the right knowledge and techniques, anybody can be ready to throw the perfect party. Following these six steps can help ensure that your event will go off without a hitch. After deciding on a theme, budget, and guest list; it is essential to secure a venue. Then it is crucial to plan for all the necessary services such as entertainment, catering, and decorations. Furthermore, invitations should be taken into account – whether digital or paper – that will entice guests to join in on the fun. Once those basics are down it's time to make sure food is planned to perfection along with any games, activities, etc. Finally, don't forget you control the flow of your event so take some breaths and enjoy every moment – your party will undoubtedly be one for the books!
Photo by Adi Goldstein on Unsplash