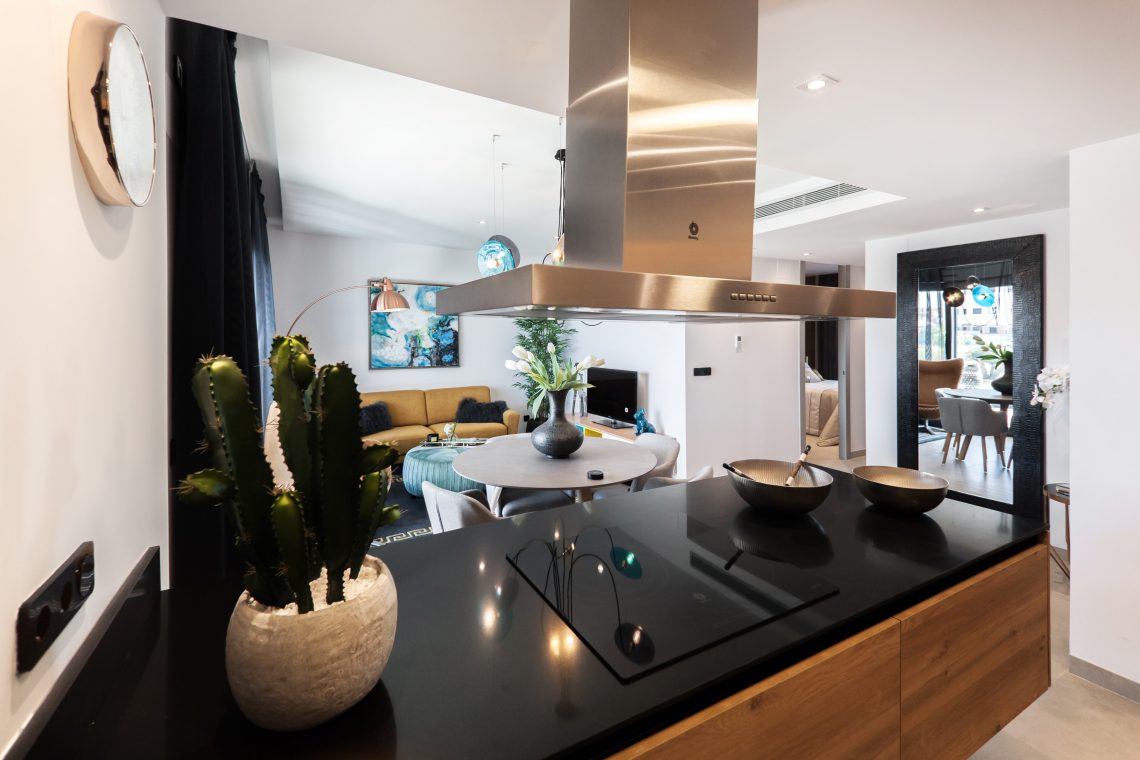 Modify Your Home With These Unique Home Improvement Ideas In 2022
Looking for Unique Home Improvement Ideas? It's hard to convert your full house into a new look; however, if you plan to spruce up your house, try to modify new renovations ideas to keep up with the latest design trends. If you are familiar with these words, modern, clean, balanced, and willing to put in a little bit of work, here are some latest home improvement ideas for modifying your houses with little effort. You can modify your home with certain interior design trends, and it is a process that keeps evolving.
Install Eco-friendly products
Eco-friendly products like the dehumidifier and air purifier will help you to make your house more hygienic and refreshed. Investing in a dehumidifier is a wise decision to take. It is an appliance that helps reduce the humidity and prevent musty odors from our environment. It alleviates seasonal allergies and reduces condensation that can be harmful to your house. Other methods to become eco-friendly includes adopting solar panels and adding more plants and greenery to your house to improve indoor air quality.
Utilize And Adopt Versatile Spaces of your house
You can use interior decoration accessories to distinguish between areas of your house and choose a dining table or an area rug to create a visual illusion of the particular areas.
Invest in multipurpose dual furniture to create multifunctional places, like a sofa combed, which will convert your living room into a bedroom or convertible coffee table that can double up as storage. Opt for traditional dividers to maximize your closest areas.
Home Improvement Ideas – Take a brief look at kitchen accessories
Innovations and sustainability are limitless. Update your kitchen to meet up the standard of the trend. For kitchen utensils and Machinery, you have almost unlimited choices. You can install a new juicer, choppers, and other important Machinery to modify your kitchen. New accessories will work like magic and lift your kitchen to the next level.
Change color scheme with eye-catching patterns to add a unique touch of modernity. Open shelving ideas are unique and trendy. It maximizes the space and gives a stylish look to your kitchen. When you visit the market or online shopping stores, you will encounter unique kitchen gadgets that can help to lessen your kitchen burden.
Replace carpets with rugs
Although carpeting is making a comeback with new innovative options in the market, the most popular carpets alternatives are hardwood, laminate, resilient, engineered wood, and cork flooring. Carpets can last about 5 to 6 years, but it needs to be replaced sometimes. Conversely, lamination and other alternative flooring options can withstand significantly more damages. You can put a beautiful rug in every room according to the color scheme of that room.
Swap out the lightbulb of your house
A bright room can change your mood. It is one of the sneaky swaps that can change the whole scenario. It is a little investment, but if you want to make your house more bright, try to add up more lights in every room. More specifically, in the living room, dining room, and drawing-room.
You can install some hanging little bulb lights easily available in the market; install these lighting bulbs in your children's room to give their room a new styling look. The kitchen is also one of those places which need more lights. Hang a globe over the cooking spot and make your cooking more professional.
Focus on the living room
The living room is the place where you spend most of your time. Guests and family members also congregate there. You can improve your living area by opening up a fantastic view, altering the flooring, refurbishing the fireplace, and more. You can install the dehumidifier and convertible furniture to make it more breathable.
Modify your bathroom with new gadgets
Make sure to update your bathroom at least with new bathroom accessories. A bathroom is a place of thought, and it is an important place for a shower singer, a concentrated engineer, and a bathroom social media scroller. A backlight LED bathroom can make your bathroom more splendid and charming. It will be a small change, with a big effect.
Final thoughts on Home Improvement Ideas
Modifying your home is an exciting process requiring careful planning and extra funds. It is wise to expend little on decorating and improving your standard of life. Remember to do your research before buying any gadget. Showcasing sustainable living will elevate the Ingenious and eco-friendly design to others, as it will help you live in the home of your dream.
Photo by Ralph (Ravi) Kayden on Unsplash