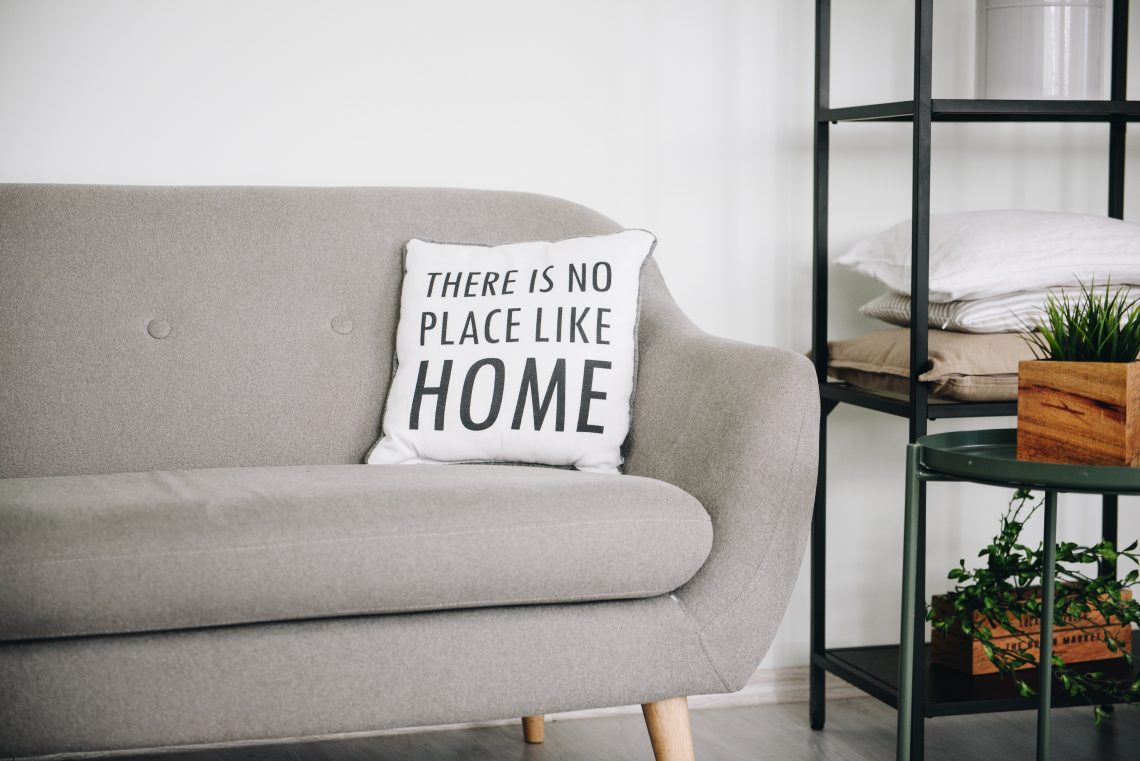 Affordable Ways to Enhance the Beauty of Your Home
Whether you are looking to update your home or want to add some extra style and charm, there are ways to make your house more beautiful without breaking the bank. Here are some of our favorite affordable ways to enhance the beauty of your home:
Paint a Piece of Furniture
The next time you need to paint a piece of furniture, choose a color that complements the space and not one that will clash with the rest of your home. For example, if you have a light-colored living room with dark wood accents and an overstuffed couch in neutral tones, don't use white paint on it! Instead, try choosing something like sand or khaki green—they'll go together nicely without being too loud or overpowering. After choosing the color of paint you want to use and cleaning the surface of any dust, you can either use a roller or a brush to apply it, depending on how thick the coats need to be. Thin coats are best for surfaces like wood veneers that are easy to damage; You shouldn't use thicker coats because they can leave streaks where the grain lines run through them. Let all coats dry between applications before moving onto another section; this ensures that no drips occur during use, resulting in spills down into cracks where there should be none!
Add a Beautiful Arched Mirror
Adding a beautiful arched mirror to your home is one of the easiest ways to breathe new life into a space. But first, it's important to choose the right mirror. The key is to find one that complements your décor, as well as your style and budget.
Next, you'll want to hang it correctly following the manufacturer's instructions for proper installation is a great way to ensure that you don't have any problems down the road. And finally, clean it regularly to keep it looking its best!
Make a Statement with a Chalkboard
Chalkboards are a great way to make a statement in your home. You can use them for many different things, from restaurant menu boards and message centers in offices. If you have the space, consider using chalkboard paint on your walls instead of painting over existing colors with regular paint. This will allow you to create an attractive design without requiring much effort or time!
Display Art on a Gallery Wall
Gallery walls are a great way to display art in your home. Paintings give the illusion of more space while still being able to fit all the pieces you need.
To create a gallery wall, start by hanging heavy curtains on either side of your room. Then, hang small paintings or prints in each spot where there was formerly a window opening (or wherever else works for you). You can also place large canvases over these spaces if you want more artwork than just one painting will cover up!
Once you've hung everything up, it's time for art! Choose from any medium—you could go all out with abstracts or even sculptures; whatever fits into your budget and style best will work well here too! Just remember: if something looks nice but doesn't match exactly with what is hanging around, its placement may cause problems later when guests come over unexpectedly — so make sure everything lines up before moving forward!
Re-purpose Old Items into Something New
One of the best ways to bring beauty into your home is by re-purposing old items. This could mean keeping an item you love and using it in a new way or even making something entirely new out of an old piece. For example, if you've got a beautiful antique mirror in storage since last year's Christmas party, why not take it down from its wall and use it as wall decoration?
Or maybe you want to try something more unusual—perhaps instead of painting those walls with bright colors, try painting them black and white! The possibilities are endless: think about how different things like this can affect the overall look of your space when applied correctly (and who knows? Maybe someday someone else will add their personal touch).
Decorate with New Throw Pillows
Throw pillows are a great way to add color, texture, and pattern to your home. They can be used in many ways, including as an accent piece, statement piece, or even a focal point for the room. Pillow covers are made from fabric or materials such as leather, denim, or velvet.
To find the perfect throw pillow for your space:
Decide on what you want your room to look like before buying one of these items; if you don't know yet, then spend some time browsing through different decoration ideas online until something catches your eye!
Look at pictures online so that when you go shopping in the future, you won't be surprised by what you find.
Update Your Hardware for a Fresh New Look
If you're looking to update your home, there are many affordable ways. One of the best ways is by replacing old hardware on furniture and cabinets with new ones. You can also replace old drawer pulls and knobs with new ones that match the look of your home. This will give your space a fresh feel and make it easier for guests to find things when they need them.
Enhancing the beauty of your home does not have to be expensive.
You don't need to spend a lot of money on home enhancements. The ideas in this article are inexpensive and easy to do, but you must have the right tools for the job. You should also plan ahead to start your project when it is convenient.
We hope you found some useful tips in this article. Whether it's a small change that makes a big difference or just something practical and easy to do, we know everyone has their style and preferences when decorating their homes. Part of the fun of decorating is being able to express yourself through your belongings, so don't be afraid to experiment with these ideas! The most important thing is for you and your home to feel comfortable and happy—that's what matters most at all times.
Photo by Anastasiia Chepinska on Unsplash