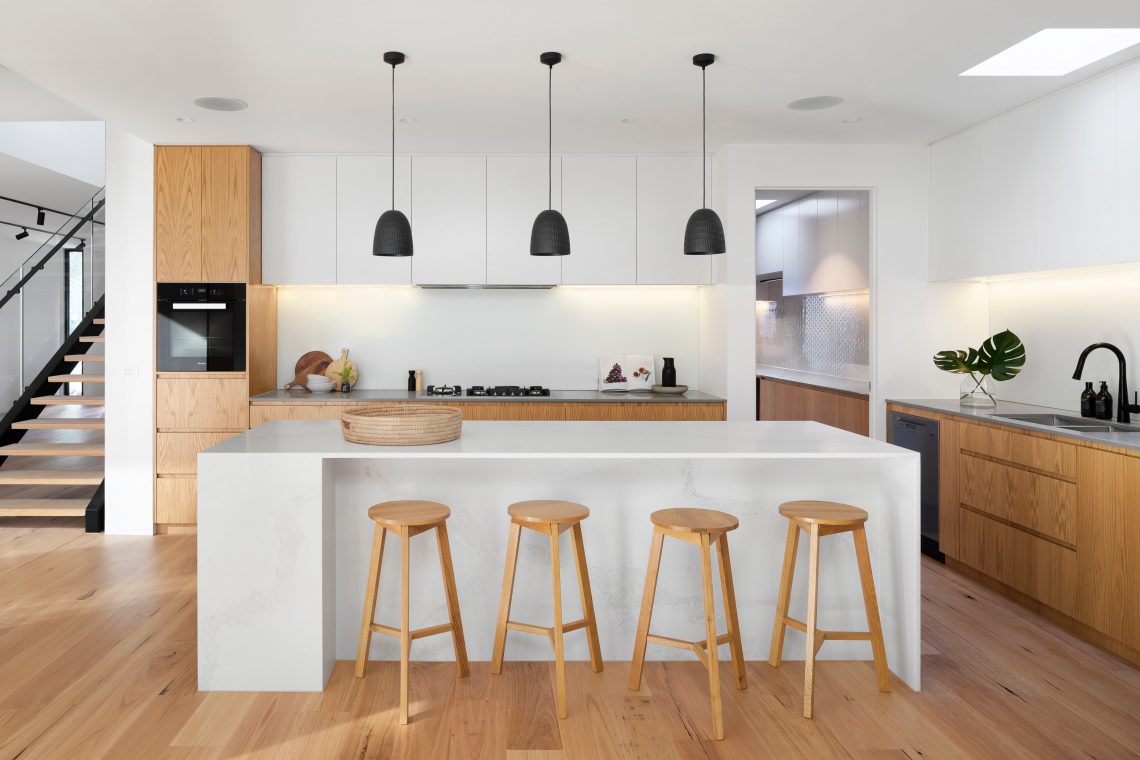 Kitchen Renovation Made Easy with These 5 Tips
There's a lot that we can do to improve the overall functionality and the aesthetics of our homes, but perhaps the most valuable renovation will always be in the kitchen. Kitchens are the heart of the home and it's a place where memories are made – you won't ever forget your mother teaching you her famous cookie recipe or the first Thanksgiving you cooked by yourself.
If you've been on the fence about remodeling the kitchen because you're going to be selling soon, 98% of top-rated agents say that their markets favor sellers. That means the likelihood that you'll recoup the reno cost is high, as is getting your house sold quickly!
Here are 5 tips that'll help to make the kitchen renovation go smoothly.
1. Research the contractor
You could do your renovations by yourself, but if you're not particularly handy, you'll probably be better off hiring a contractor. They're licensed, experienced, and they have insurance in case anything goes wrong. But how do you choose which contractor you should work with?
Like any other service or product you're throwing your money at, you'll have to do a little bit of research. Use the internet to gather information on a few contractors in the area and read their reviews. You can give the contractors a call and ask for a meeting so you could go over the scope of your project, get an estimate, and get an overall sense of the person's professionalism.
If you feel like the contractor is withholding information or isn't giving you straight answers, that's a red flag that you can't ignore! Check out kitchen renovations inner west for great advice.
2. Have space for a temporary kitchen
While your kitchen is being worked on, you're not going to be able to use it. Unless you plan on ordering take out every day until the job is complete, you'll want to set up a makeshift kitchen somewhere in your home. This set up should include a microwave, an induction stovetop, grill or griddle, tables, chairs, and so on.
3. Only move the refrigerator
You don't have to remove everything from the kitchen when you're remodeling. Unless you're going to rip everything out and start anew, you can leave your appliances (stove and dishwasher) and sink where they are. You'll only want to move the refrigerator, which could be relocated to wherever your makeshift kitchen is.
4. Paint your cabinets and change the hardware
If you don't have a big budget but still want to give the space some new life, you could buy a gallon or two of paint and new hardware. Custom cabinetry is expensive, but fresh paint and the new hardware can make a world of a difference. Extra points if you paint the cabinets according to the latest kitchen trends.
5. Prioritize the walk-in pantry and kitchen island
One of the biggest concerns homeowners and buyers have about the kitchen is not having enough storage space or counterspace. To appease those concerns, consider adding a kitchen island to the layout if there's enough space to do so. The island gives you extra work space, but it can also give you additional storage space as well.
Another great addition that is in high demand when it comes to the functionality of a kitchen is a pantry – a walk-in pantry to be specific. A walk-in pantry is particularly desirable among large families, folks who like to cook and entertain, or people who love to have everything neat and organized.
The average kitchen renovation can be pretty costly, but depending on where you live and the level of work that's been done, you could see anywhere between 68% to 93% return on your investment. Plus, when you consider that it's a competitive seller's market, you could attract buyers quickly and your home could sell sooner (and for more money) than you thought! Pretty sweet, right?!
Photo by R ARCHITECTURE on Unsplash