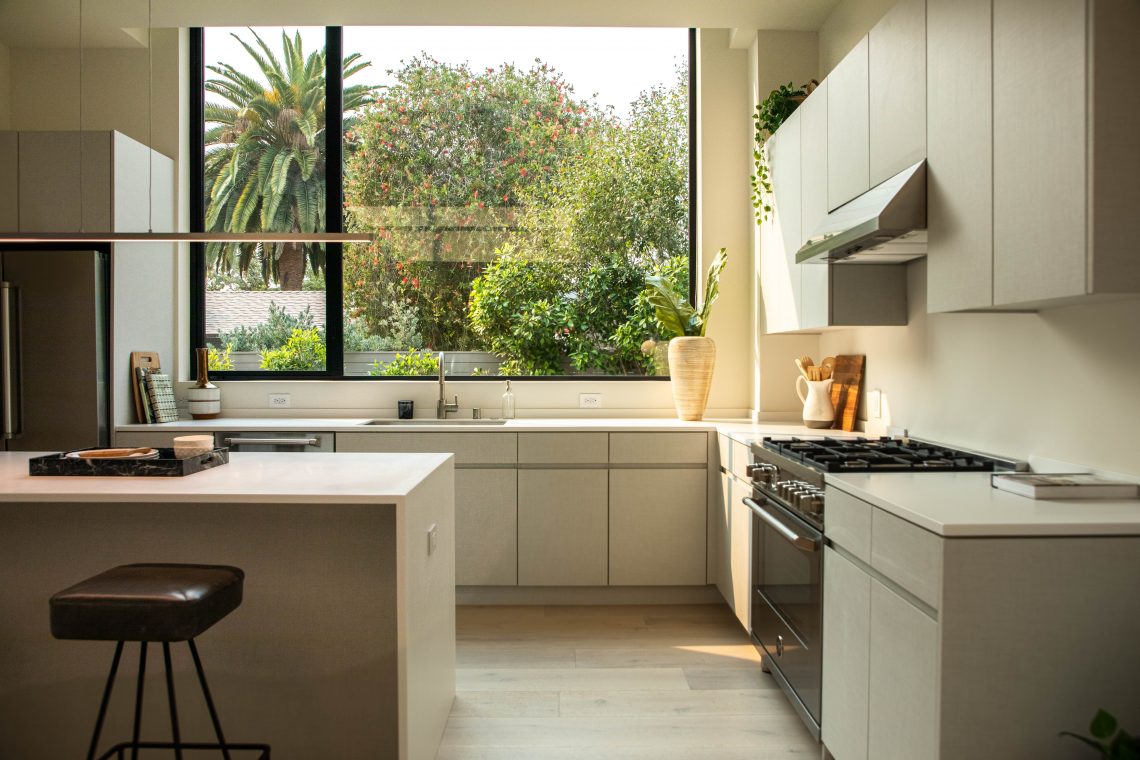 Kitchen Makeover Tips That Won't Break the Bank
With so many kitchen makeover tips available on the market today, it can be difficult to determine which ones are worth investing in. How do you know what will provide the best return on your investment? The truth is that not all kitchens require the same amount of work or money to upgrade them. Some are just better off being completely remodeled! In this blog post, we will explore some of the most popular ways people have upgraded their kitchens without breaking the bank.
The kitchen is the heart of any home. A place where you can cook and share a meal with friends and family. And while your kitchen may be full of memories, it might not have all the features that make cooking easy or fun.
Keeping in mind when it comes to property and renovations or upgrades, it can be a tedious task to know what will be worth the money spent. No matter the density of a makeover you are adding value to your property investment.
When doing a whole kitchen makeover, this can change your day-to-day life, and it can drain your bank account if you're not sticking to a budget. The fist step to any makeover is having a plan deciding what needs to be completed and to what level. By having a plan set it will give you a clear idea of the capacity and time it will take to complete the makeover.
If you take one project at a time, you can create a budget breakdown for each project, and within no time you would have completed the whole kitchen. At the end of the day, you want to create a kitchen that is new, custom, and high end, increasing the potential of your kitchen and the house as a whole.
Budget Makeover Tips
Style
Deciding on the type of style you want to showcase, whether its farmhouse, clean and modern, colourful, and creative. Having the style decided will keep you on track when making design and finishing choices.
Look at trends that are happening and what best suits your lifestyle and design aesthetic, and again keep in mind you want your kitchen to stand out but still compliment the house as a whole. By deciding on a style that is on trend will increase the potential of your property adding in value.
Cabinets
Worth saving or having a complete redo, this depends on how you expect the final makeover to look and if its just time for new cabinetry completely or giving the ones you have now a new lease on life. You'll be surprised what a little paint and new door handles can do.
Don't be afraid to add a pop of colour with the cabinets, this can be either sticking to neutral colours or going bold with blue and greens. As long as it sticks to your design style and overall aesthetic.
Countertops & Back Splash
We all love the quarts/granite or industrial concrete look, but this may not be in the budget. There are numerous techniques on DIY countertops worth trying that won't break the budget. Think outside the box and stay clear of inexpensive laminate, why not consider reclaimed wood countertops, its proven to cost less than those laminate tops to put in, and its warm and inviting. However, if you're still drawn to the allure of granite countertops, you can visit this granite website for inspiration as they offer a wide selection of affordable options and design ideas that can help you achieve the desired aesthetic within your budgetary constraints. Don't hesitate to consult the experts to get the necessary guidance and make an informed choice.
Doing research to see what is available in terms of DIY countertops, you might surprise yourself with what is possible, one example being paint kits that create a stone look finish. And then the Backsplash, some kitchens may have smaller splash back areas, this can give you the opportunity to splurge and pick a high-end tile to replace the old one, peel and stick vinyl flooring is another option to give to a backsplash. As the backsplash is a key feature to a kitchen it's important to do your research and depending on your style, there is a DIY version suit to you, your budget and your style.
Floors
When it comes to makeovers and renovations, if anything the floors should be the first on your list, redoing the floor can have a drastic impact on the appeal of your property. Flooring can make an old area look brand new again, and especially with wood/timber flooring this can create the illusion of a bigger space. A wood laminate is a great budget alternative to new floors, another option is to make wood plank floors out of plywood.
Appliances
Once you have completed the overall kitchen makeover, it's the finishing touches of all the appliances in the kitchen to complete the kitchen overall. If your budget allows for spending that little extra on maybe a fridge or new oven take the opportunity, if not, invest in top grade cleaning products to give your appliances a new lease on life.
When you decide to renovate this can be a trimeans task to complete, having a set plan and budget will give you a better understanding of what to expect so you are properly prepared for the outcome.
As we mentioned any renovation that you decide to do on your property requires research and skill. Whether you're doing a couple small DIY design projects around the house or a complete renovation, this can add value to your home, seeking out professional advice from a property valuation company will help in your decision-making process as well as determine whether a renovation would benefit you and your property related purposes.
Author Bio
Daniel Miller – LinkedIn Profile
Daniel Miller is an extensively experienced Senior Property Valuer who has been with WC Valuers for a decade. He has expert skills in property valuation across all types and purposes, including the preparation of reports that ensure compliance with taxation, superannuation and litigation requirements. Daniel is continually enhancing his industry knowledge through career development opportunities and further education, both as an attendee and presenter.