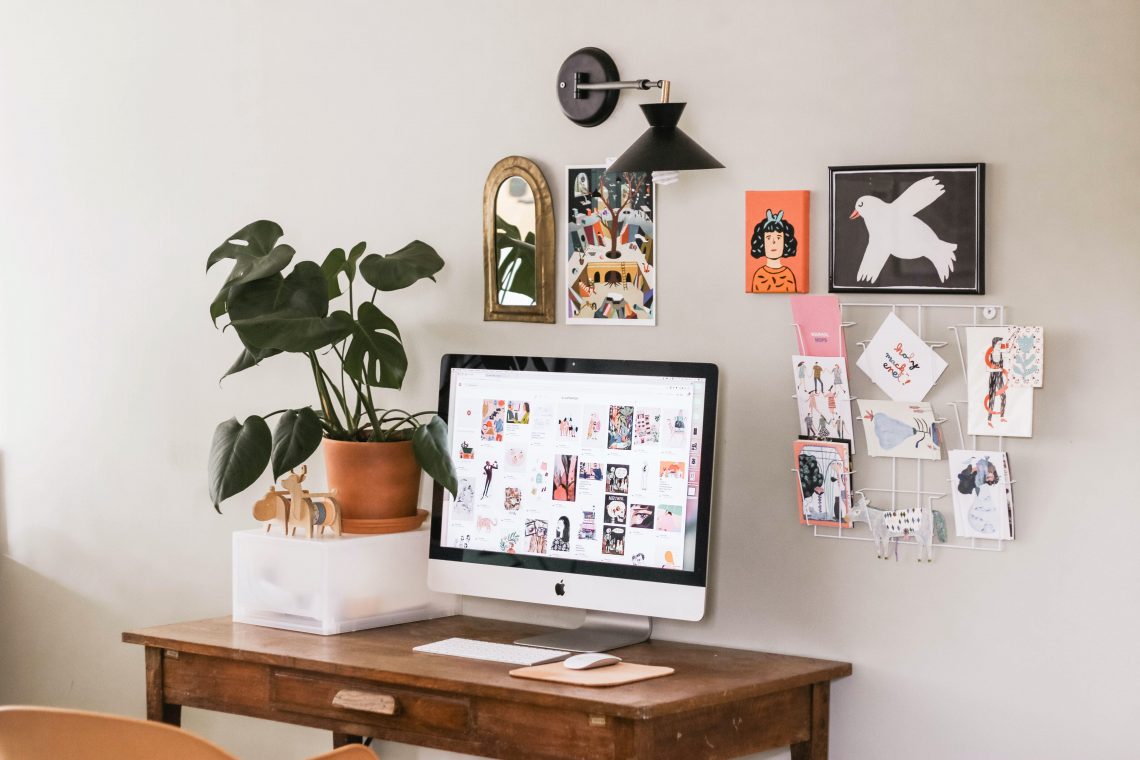 How To Organize Your Workspace When You Work From Home – 5 Ideas For Students
Are you wondering how to organize your workspace when you work from home? Lots of students are working from home these days. The pandemic drew the number of students opting for online learning further up. This poses challenges to students in terms of organizing their workspace efficiently.
According to Statista, approximately 3.45 million college students are enrolled in distance learning courses in the United States. A further 3.86 million take at least one online course. These figures are likely to keep growing in the future.
Working from home means students have to adjust their learning routine and environment. It is important that they take steps to organize their workspace effectively and ergonomically to maximize the benefits of distance education.
Check out our 5 ideas for you to take on board to turn your workspace into an auspicious learning environment. Here is how to organize your workspace when you work from home.
Identify the right space
Whether you live in the dorms or an apartment, you need to identify a designated workspace, which you will be using for your studies. It has to be comfortable and ergonomic to create conditions conducive to learning.
Take steps to minimize or eliminate noise and distractions. Make sure you get a lot of natural light in the designated space. It reduces stress on your eyesight and improves your overall mood.
Get the right equipment
You will be spending a lot of time in front of your monitor, so you need the right equipment to maximize the benefits of online education. Choose the right-size laptop or monitor if you are using a desktop. Choosing an ergonomic keyboard and mouse also matters. The internet speed should be fast enough to avoid discomforting disruptions.
You need the proper equipment to work on your college assignments effectively. When your workload is too big to manage all of them, you can use a dissertation help service to get the assistance of professional writers. They will help you complete your task on time and to the highest academic standards.
Remove clutter
Don't keep anything that you never use or use rarely. Either throw away unnecessary items, give them away, or box them up for storage. The point is to remove items that make your workspace untidy and chaotic. Clean up the workspace regularly. Develop a routine for regular clean-up days and hours. If you are sharing your room, share the clearing responsibilities with your roommate.
Bring it to life
There is no reason your workspace should be dull. Be creative about reinventing it to make it an enjoyable place to spend time in.
You can find lots of ideas for home improvement for students. They vary from getting the right furniture, creative wall decorations, and posters to getting flowers and stylish curtains. Sometimes, simple rearranging of what you already have also makes sense.
In any case, there is no need to break the bank to achieve the desired results. You can do lots of things yourself, at no or minimal cost, and with the help of your friends or family members.
Improve your planning
Improve your overall planning habits. Set specific hours for learning in your calendar. Allow time for frequent breaks to avoid burnout. Don't forget to set aside time for socialization to maintain a healthy study-life balance. Stick to a healthy diet and spend time on a physical training activity you enjoy most.
Effective schedules also help to reduce the number of unnecessary distractions and intrusions.
Finishing Touches
You need to organize your workspace effectively and creatively to maximize your productivity. Don't be lax or superficial about it. Take time to turn your workspace into a place that will turn the learning process into an enjoyable experience.
***
Caitlin Ganz is an academic advisor and a consummate professional writer. She has vast experience in advising students on their studies, study-life balance, and academic requirements. Caitlin enjoys providing writing services and helping students improve their writing skills.
Photo by Elsa Noblet on Unsplash