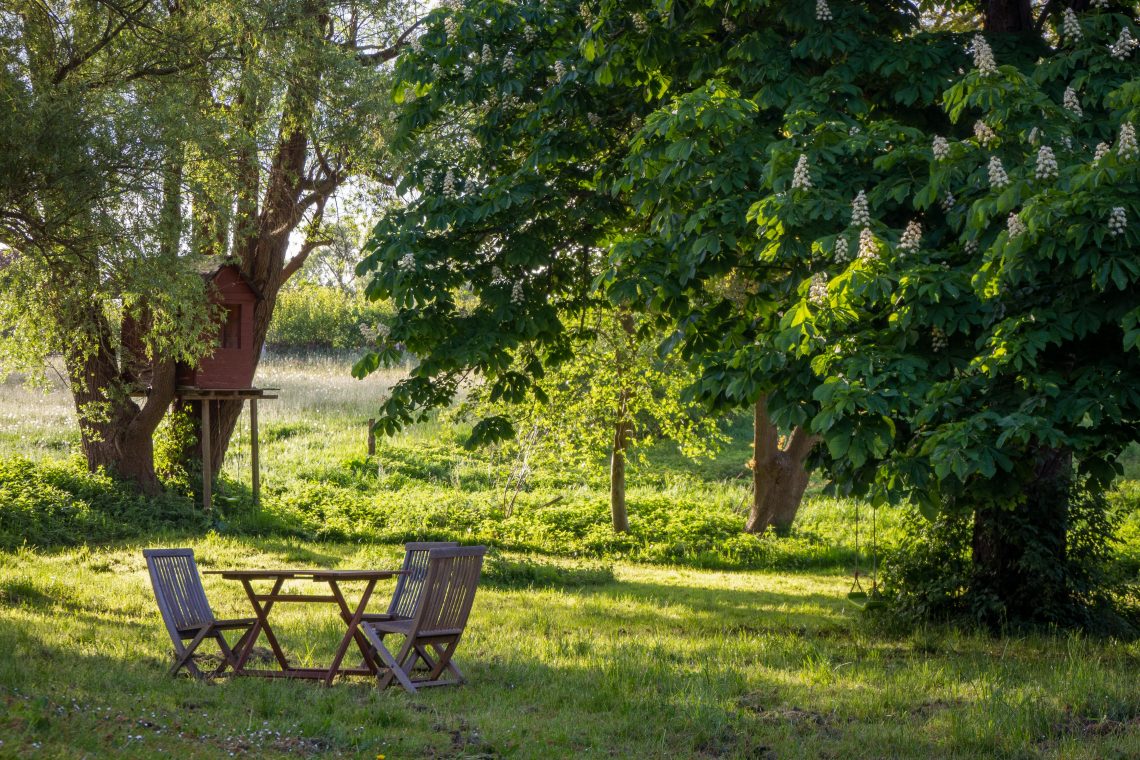 How To Manage A Large Garden With Minimal Fuss
One of the most common features on the wish-list when people are looking to buy a new home is a garden space. With most of us starting out on the property ladder in a flat, upgrading to a house with its own private garden space is something of a dream come true. However, as the saying goes, 'the grass is always greener on the other side', and many older homeowners with a large garden space seek to downsize later in life because it becomes too much to manage. Instead of giving up on your garden dreams, follow these top tips and tricks on how to manage a large garden with minimal fuss.
Invest in professional gardening tools
First and foremost, make sure you have the necessary tools to do successful gardening on a big scale. Looking after a large outdoor space is essentially DIY landscaping, so you need to use equipment of a professional standard in order to maintain the area efficiently. Rather than messing around with plug-in electric equipment, go for battery-powered options such as a cordless self-propelled lawn mower or non-wire hedge trimmer. Installing edging is a great way to keep borders under control and adding mulch to the soil in your flowerbeds will significantly reduce your weeds. To save yourself time and effort in the summer months, consider adding sprinklers to help with watering during dry periods.
Reduce the size of your lawn
It might sound obvious, but one of the best ways to manage a large garden is simply to reduce the size of the spaces that need looking after. This does not mean reducing the size of your property, but instead devoting some of the space to garden features other than plants or flowers. For example, extending your patio or building a decking area naturally reduces the amount of lawn you need to cut and cultivate. Alternatively you could put down artificial grass, a winner if you have pets who like to dig up your real grass. You could also create a garden wildlife area full of features that thrive best when left to their own devices such as a wildflower meadow and pond. 
Use paved pathways to create zones
Pavement might not sound like an idyllic touch to your garden, but it can be very useful. Not only is it easier to navigate a large outdoor space when there are clear paths to follow, but paving slabs help to create clear zones which you can theme with a view to creating a zone-by-zone management routine. Adding trees and shrubs alongside the pathways is a tasteful way to line them without the fuss of maintaining flowerbeds which require multiple updates each year and frequent care.
Think carefully about what you grow
All gardeners know that not all flowers were made the same. Some species are hardy enough to last through the winter while others need constant attention to in order to flourish. When you are deciding what types of plants to bring into your garden, prioritize varieties that will bloom without too much fuss, and make sure that you are choosing species suited to the local climate rather than those imported from abroad. Perennials that return each spring are a popular choice.
If you are green-fingered and enjoy spending time outdoors, why not use a patch of your garden to grow fruit, vegetables, and herbs? Although this requires a fair amount of management during the summer, the space can be largely left alone during the rest of the year so you can stay warm and dry in the cold autumn and winter months. You will also have the added joy of cultivating your own crops and eating produce that you have grown from scratch!
Photo by Robert Katzki on Unsplash