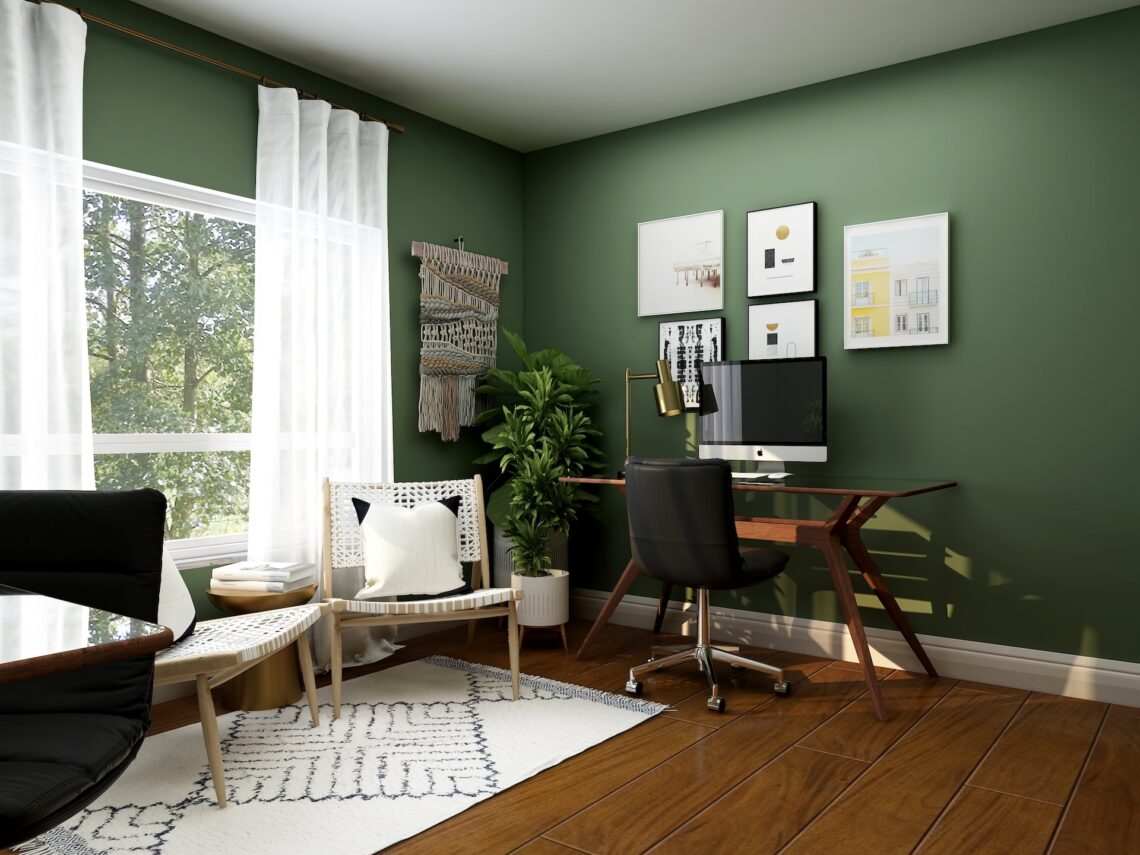 How To Keep Your Home Office Organized
The United States Census surveyed and reported the number of people working from home increased to 27.6 million people in 2021. Working from home is a gift of modern technology. There's nothing more comfortable than working from home unless your home office is a disaster. Some may have an entire room as their home office, while others have a small nook in their living space. Regardless of location, what matters the most is how you can make your home office work to your advantage. Hence, it's best to organize so you know where everything is and can get some things done efficiently sans distraction. Consider the suggestions below if you plan to organize and redo your home office. Read on.  
Rent A Business Storage 
Your space may not be enough for a specific reason—whether you live in a tiny home or have ample space but with other family members and several belongings. Managing this can be challenging, especially if you're piled with documents, inventory, and other home items.
Whenever the situation calls for extra space without the ability to expand horizontally in your home, renting business storage in Calgary or your location is ideal. Business storage is an outside storage facility that buys you more room for your home office.  
Below is a list of features to consider:
Unit size: The size of the unit to rent would depend on the quantity and size of the items you'll stock. You can maximize your space by using shelves if the items are small-sized.
Security: It's ideal to look for a facility that protects your valuables and has alarm systems that'll notify owners in case of theft.
Climate control: This is ideal for products that require a certain temperature, such as health and beauty products, furniture, or appliances. This will help keep the items fresh and in good condition.
Flexible term storage: It's ideal to look for a facility that allows short- and long-term contracts to rent when needed.
Cost: You don't have to break the bank to rent for business storage. Hence, it's best to look for affordable ones with the features you'll need.
If you plan to rent business storage in Calgary or anywhere near you, consult their experts and inquire about your best option.
Only Keep The Things You Need 
In keeping with the tip above, renting a business storage unit isn't an excuse for you to start hoarding. Ideally, before moving some items from your current home office to the business storage space, you should've gone through a major purge. Then keep only the things you need moving forward.
Unless you're operating on a highly paper-dependent job, there's no need to have several reams of different-sized bond papers in your home office. Likewise, keep a few pens on your table instead of hundreds.
Keeping only what you need allows you more control over your home office's clutter and organization system. The less you have, the less you'll have to store and put away. You'll have more time to do productive work instead of cleaning up.
Reduce Visual Clutter 
When you're caught up with work, you tend to place items on your desk instead of storing them. This creates visual clutter, which can impact your focus.
For example, using sticky notes is great for reminders. But a lot of it can look messy and stress your mind out. Your home office can never be a place that fosters productivity and efficiency if too many things are screaming for your attention. It'll only make you even more anxious when you have all those reminders and other things that call for you while you try to get some work done.
So instead of sticky notes, you can use a planner or notebook. It's more organized, and you can take it with you everywhere you go. That way, you know what you have in store for the day, including other tasks related to managing your household and family.   
You can also use drawers or storage under your table to keep your notepads, pens, chargers, documents, and other small items.
The Bottomline 
Once you've given in to the work-from-home way of life, you now have one extra challenge: carving out your home office. It's challenging to get things done if you're working on that same couch where you watch TV, fold the laundry, or sleep.
Working from home isn't an excuse to slack out, and having a functional home office is one of the fundamental steps to maintaining that productivity. With the suggestions above, you can transform your messy and horrific home office into a space that fosters productivity and focus.
Photo by Collov Home Design on Unsplash