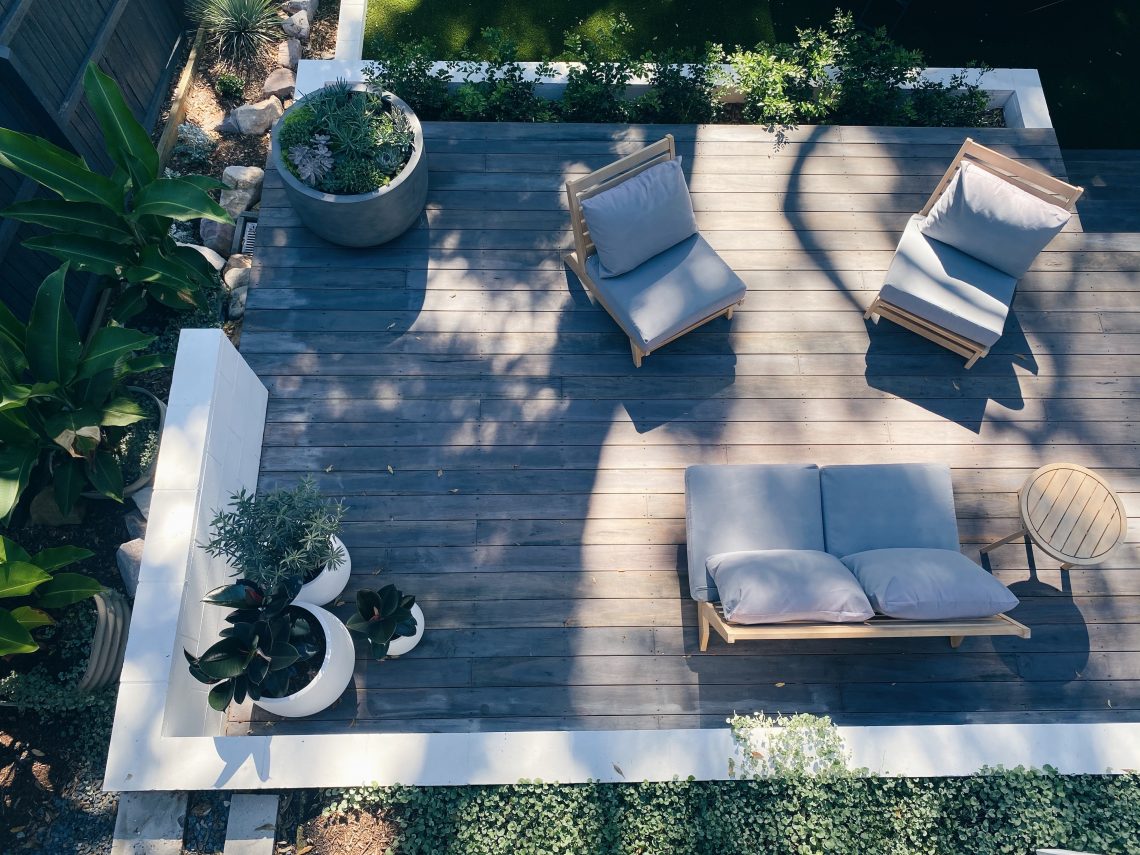 How To Give Your Patio A Modern Look
A patio is also known as a courtyard that describes any outdoor living space of your home. It is an open space surrounded by walls or other structures on the property. Thus, when it comes to renovating your home, this place shouldn't be overlooked. Patios play a crucial role in every home. For example, during warmer months, it creates a perfect atmosphere for entertainment, dining outdoors, or just relaxing. Whereas in cooler months, it becomes a perfect place to spot the rains. Giving your patio a makeover can instantly uplift the overall appearance of your home. It will give your space a look that you will love for the years to come. With that, here we have curated a list of top tips to give your patio a modern design look. Curious to know what these are? So, let's get started right away!
1.     Declutter Your Space
A home renovation journey starts with decluttering the space – and the patio is no different. Patios look beautiful when they are well-organized and decluttered. Decluttering your patio is one of the best DIY methods to give it an instant makeover.
To initiate the decluttering process, you need to think about the purpose of your patio. Are you looking to design your patio to make it a relaxing space? Or making it a perfect place for kids to play?
Once you identify the purpose of designing a patio, go ahead and remove the items which are no longer in use. Removing unnecessary items can free up the area and make it more pleasant.
2.     Invest In Modern Patio Furniture
One of the best and quickest ways to achieve a modern patio design is by investing in modern patio furniture. Even if you have a small patio, incorporating the right furniture and other accessories can make it more inviting and appealing to you and your guests.
According to experts, choosing furniture that has clean lines and angular shapes can be a better option. However, investing in multifunctional furniture is the icing on the cake. Multifunctional furniture is perfect for smaller spaces.
3.     Don't Overlook The Flooring
When it comes to renovating a patio, most homeowners often overlook the importance of updating the flooring. Updating the floors can transform a dull-looking patio into a modern one. But there's a catch! The design you want to achieve depends on the colors you choose for your flooring. However, going for neutral colors can instantly uplift the overall appearance of your patio.
When decorating your patio, you need to make sure it is also safe for everyone. The outdoor flooring often becomes the primary cause of falls and slips – thanks to heavy rains and humidity in the early morning. Thus, to prevent such mishaps, investing in outdoor porcelain tiles can be your best bet. These are anti-slippery flooring options that make your patio safe for everyone and help you achieve a modern look at the same time.
4.     Add Lighting
Changing your patio lighting can also help you achieve the desired patio look. When choosing the right lighting, go for something simple, yet elegant. For example, modular-shaped standalone, glass lights, and metallic lights can turn your dull patio into an elegant one.
Summing Up
When it comes to decorating a patio, the opportunities are endless! Adding plants, providing extra seating, hanging curtains, and adding smart storage space are some other ways to turn your dull patio into a modern one.
Photo by Cameron Smith on Unsplash