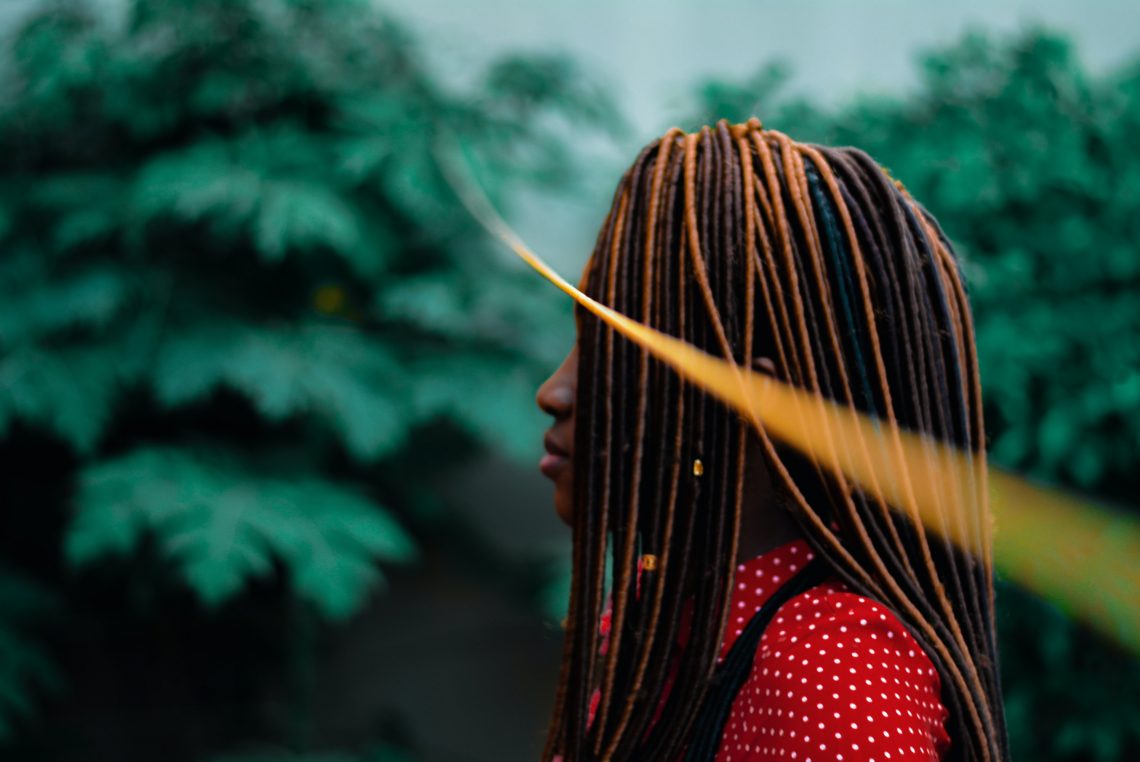 How To Do Your Own Quick Weave At Home
Quick weaves are appealing to all women, regardless of age or occupation, especially amid the pandemic. It's easy enough to install on your own. It's a weaving method where hair extension wefts are glued directly to a protective weave cap placed on your head before bonding. You can prepare your hair for a quick weave by having it braided down in braids. You can also using a hardening gel to hold down the hair instead of braiding it.
Afterward, a protective cap is placed over the hair, and the extensions are then cut and glued to the cap until you get the look you are going for. As a finishing touch, each weft can be blow-dried to make sure that it has established a stable bond with the cap. The protective cap serves as protection from the glue and is an easy way to remove the hairstyle after it has served its purpose.
This article contains everything you need to know about finishing a quick weave by yourself.
Why quick weaves are in
The main highlight of a quick weave is its affordability. Getting one only sets you back by $60 to $150, depending on whether you plan to do it yourself. However you can go to a professional to get it done for you. Even if you go all out and rely on a salon for your quick weaves, the cost of getting one is still markedly lower than other alternatives. So sew-ins or box braids, are usually cost more than $250.
All the materials needed to proceed with a quick weave are in your local beauty store or online at affordable rates. It's also favored because you can get it done in an hour and a half. That's almost half the time that it would have taken to install a sew-in.
Quick weaves aren't just practical—they're better for your hair as well. They put less tension on your natural hair. If you're going for a sew-in weave, you need to style your natural hair into tight cornrows so that the wefts can be directly threaded with hair extensions. Comparatively, quick weaves just use gel or a loose braiding pattern to hold your hair under the cap. Often works better for people who want a less strenuous style.
What to look out for regarding quick weaves
As with any method, quick weaves do come with its disadvantages. The most notable setback is the risk of getting hair glue directly on your hair. It can cause hair breakage if the quick weave is kept in for too long or carelessly removed. You can reduce the risk of getting damaged hair if you work on properly installing and removing your weave, which I'll delve into more below.
Furthermore, if you've chosen to use gel and molding products to slick down your hair pre-weave, you may experience an adverse effect on its ingredients. Especially if it contains large amounts of alcohol. To prevent drying out your hair and causing breakage, make sure to use alcohol-free gel and products that you are already familiar with.
It is also essential to invest in quality extensions since quick weaves usually involve cutting the hair wefts into smaller sections. Splitting the wefts may lead to damage and cause shedding on cheaper extensions.
Finally, quick weaves do not last as long as sew-in weaves. They can only be used for one month, while sew-in weaves can go twice as long. It's crucial to weigh the cost of each alternative up front against the amount of time that it can be used before you need to get a new one.
What to prepare for a quick weave
Weave extensions
A wig cap that matches the color of your natural hair or the hair wefts
A pair of scissors
(Optional) Molding gel
(Optional) One blow-dryer
Steps to creating a quick weave
1. Braid or slick down your natural hair with molding gel
If you braid your hair, you can leave a side or center part out. Don't worry about the quality of your plaits—as long as they're sturdy and they keep the hair down, they will suffice.
2. Slip the protective cap over your head
Make sure to cover all your natural hair. If a section is left out of the wig, use a concealer to draw boundaries on the weave cap. This will help you avoid gluing a weft too close to the exposed area.
3. Start gluing the wefts from front to back
Measure the areas you want to cover with a weft and trim down your extensions accordingly. Make sure to air dry each weft once it has been attached to the wig cap.
If you plan on adding a side part, trim the protective cap around the area where you plan to place it, and then draw an outline using a concealer. You can achieve the parted hair look by gluing the weft into a U-shape.
4. Trim and style your extensions
Once the quick weave is completed, you can start styling your new head of hair! Use a mirror to ensure the wefts have bonded to the cap and that the extensions follow your head's shape.
Tips to caring for your quick weave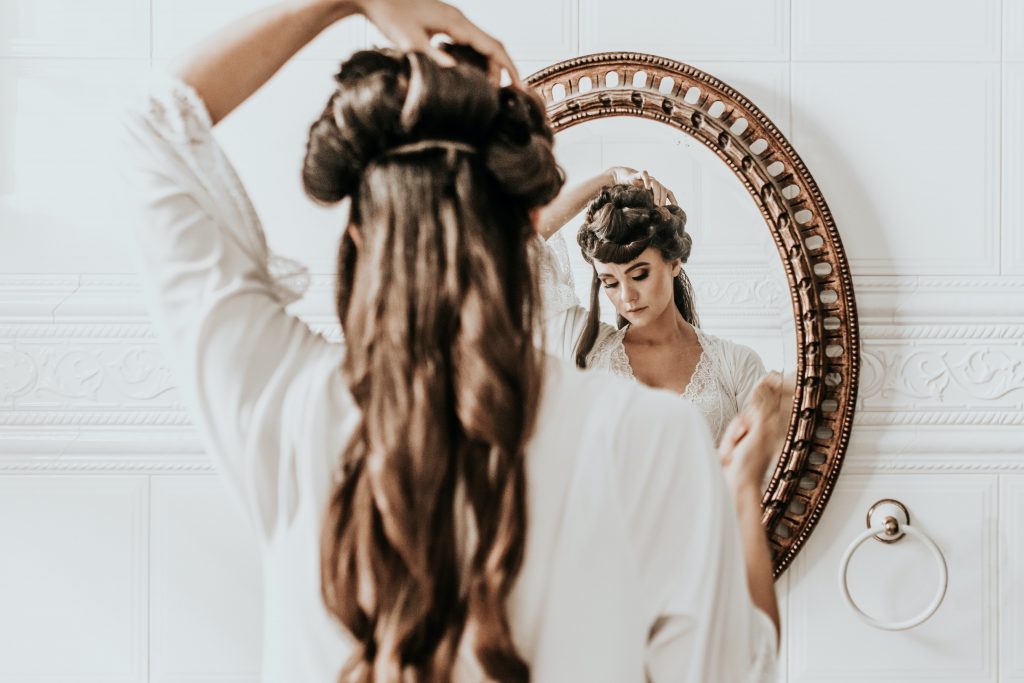 Every night before you go to bed, cover your extensions with a silk or satin scarf so that it won't tangle or matte while you get some beauty sleep. For curly weaves, rollers or pins can also help preserve the curl.
While you can wash your quick weave and apply hair products, go easy on oil-based products. Oil can slowly chip away at the adhesiveness of glue and cause tracks to slip out.
When you feel like it's time to remove your quick weave, start the process by massaging oil into your hair, and leave it in for a few minutes. The oil will soften the glue and allow you to quickly remove the tracks. Rinse out your hair when all the tracks are out.
Bored at home? Make DIY quick weaves your new project and share your experience in the comment section below!
Photo by Oscar Obians on Unsplash