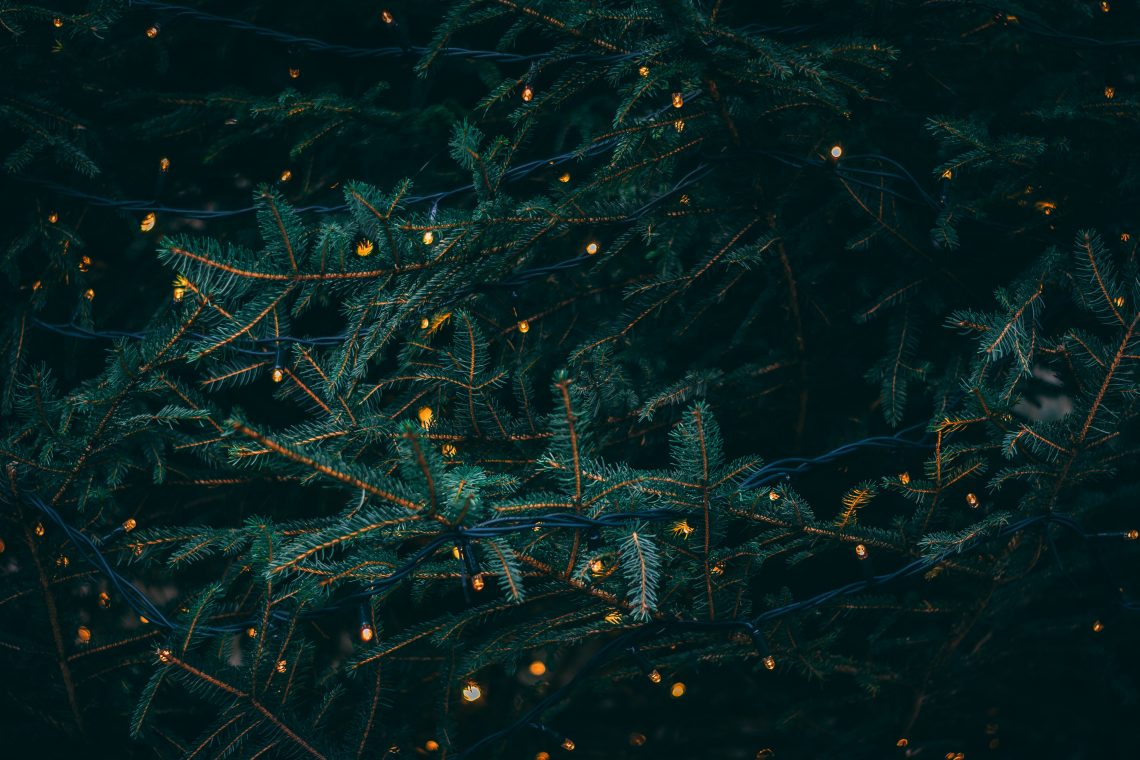 How To Decorate For The Holiday Season On A Budget
Millions of individuals from all over the world celebrate the birth of Jesus Christ. During this annual festivity, they like welcoming their friends and relatives into their homes to spread the holiday cheer. They give time and effort to decorating their home for the holiday feeling. In addition, some use this period to connect with their spirituality by giving gifts to their loved ones and donating to strangers. If you're one of those who love to make their residential space look more inviting, you can add some festive décor to add spice to the season. However, you don't necessarily have to spend too much to impress your guests, mainly because you only have to keep your décor up for a few weeks. Also, nobody asks how much you spend on Christmas items because everybody wants to have fun. This article lists five ways for you to decorate for the holiday season without breaking the bank.
Keep The Tree Simple
Christmas trees are the main attraction for both indoor and outdoor spaces because they represent the birth and resurrection of Jesus Christ. Aside from that, this traditional ornament is also fun for you to gather your family, regardless of their age. Once you decorate a fake Christmas tree this season, you'll get in the mood for the holidays and boost your kids' excitement.
Decorating a simple Christmas tree doesn't take much work because you have to adopt a minimalist mindset. This process includes hanging fairy lights, garlands, a paper star, and a few ornaments. You may print out small, sentimental family pictures to make the tree more personalized. And if your 2018 decorating budget can't quite stretch to all the trends, now is the time to start saving. Black Friday Early Deals are back, and this year we've found the best website where you can purchase something new for a holiday gift. 
Hang A Wreath On The Front Door
Hanging a wreath during Christmas signifies eternal life and helps you invite the spirit of Christ into your space. In addition, this décor shows that you're welcoming your visitors into your home and are ready to celebrate the holidays with them.
When designing your wreath, you may pick up some flowers from your garden to give this ornament a fresh smell. If you live by the beach, you may create a seashell wreath to show your love for the waters. Alternatively, you can decorate it with fresh fruits like oranges, grapes, and berries to make it edible, which easily entices children. Collecting wine bottles, you may use the corks and transform them into this ornament.
Light Some Scented Candles
Lighting candles symbolize the star of Bethlehem, which guided the Magi to the stable during the birth of Jesus Christ. Thus, you must gather advent candles with colours like pink for joy, purple for liturgy, and white for repentance. Aside from the traditional purpose, lighting some advent candles will also reduce stress, making your home feel more tranquil.
If you have time, you may create do-it-yourself (DIY) scented candles with your family and friends to have a fun decoration experience. With that, you must gather supplies like a pot, candle wax, essential oils, a wick trimmer, and heat-resistant glass jars. After that, you must place the lit scented candles on your windows.
Switch Up Throw Pillows For Festive Alternatives
Your living room serves as an area for you to entertain your family and friends. Thus, to make this space look festive, you should keep it in mind by switching up throw pillows with green or white alternatives. You can buy new pillowcases in your local store, but you can also make your versions to have the freedom to customize the design.
For the design, you may find inspiration by browsing the web. You must gather supplies like a used pillowcase, old clothes to stuff your pillow, scissors, and a sewing kit when making throw pillows. Once you do so, you must cut, fold, and sew the fabric to create a faux cuff and make it look like a French seam. If you don't have time, you can order a cheap, ready-made cushion with a Christmas design and replace the throw pillowcases in your living area.
Get Creative With Mason Jars
Mason jars are small containers you can use as beverage glasses and serve your guests during Christmas parties. For instance, you may replace your traditional fruit basket with these mini glasses or mix your frappe with hazelnut and cocoa mixtures.
Aside from that, you can use them as holiday decorations by stuffing them with various small items or as giveaway gifts to your visitors. For example, you can transform your empty mason jars into tiny snow globes or a chocolate jar topped with a golden ballerina and snowflakes. Alternatively, you may use them as candy holders and design them with green or red ribbons to delight kids instantly.
Key Takeaway
As a homeowner, you should create a festive indoor space to spread the holiday cheer with your family and friends. Therefore, you must consider these five ways to decorate your living space for the holiday season while sticking to a budget. Once you do so, you can create a fun and memorable experience for your guests while sharing your blessings.
Photo by Kieran White on Unsplash