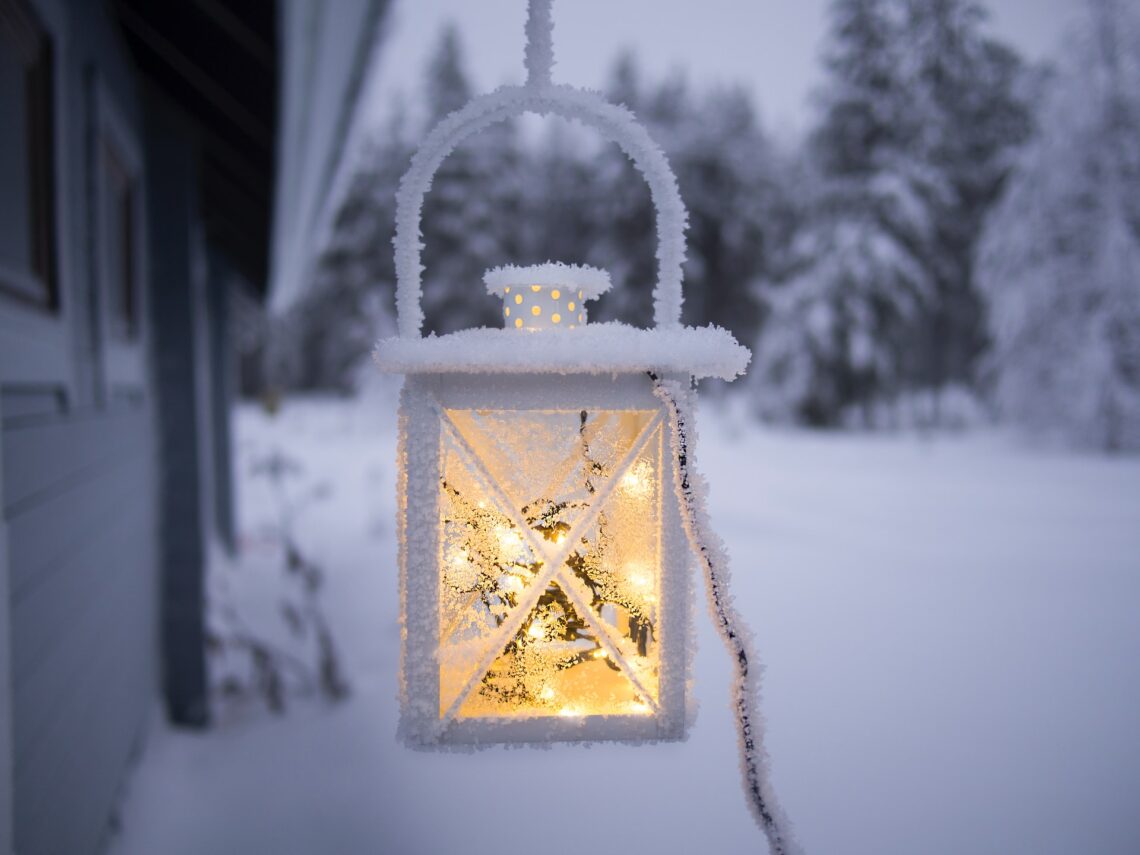 How To Create A Festive Christmas Garden
Would you like a festive Christmas garden? The festive period is upon which can only mean one thing: it's time to decorate the house! This year, however, why stop at the icicles and string lights hanging from your guttering or the holly wreath adorning your front door? Instead, make this Christmas a unique and distinctive one by extending your creative reach to your garden; indeed, by sprucing up your outdoor space and introducing a few decorative features, you could create the ultimate Santa's grotto and truly embrace the festive spirit!
This may require a bit of extra effort but it's sure to put a huge smile on the faces of your family (and perhaps even make the neighborss jealous!), helping everyone get into a Christmas groove. Those that are throwing Christmas shindigs will also benefit from this venture as it will be sure to wow all your friends and guests as they enter your house. The only advice we have is to not put them up too early – it's unlucky for some! According to a survey, the average Brit believes decorations should go up no earlier than 27 days before Santa visits your home.
If this sounds ideal to you but you are not sure where to start then we've got just the tips for you. Read on to find out how you can create a Christmas garden in a few simple steps.
Get your green space back in order
When the temperature begins to drop around this time of year, most Brits tend to give up on gardening until spring. In order to create the perfect Christmas garden, however, you will certainly need to provide it with a little care and attention. We recommend cutting the grass and replacing old fence panels with new ones – this will not only give it the face lift it needs, but it will also create the perfect backdrop for your decorations.
Plant out some flowers
Who said flowers are just for summer? There are plenty of beautiful winter flowers that can make your garden look majestic with ethereal colours. These include Winter Aconite, which bloom in crisp golden yellow and white with a characteristic green ruff; Cyclamen coum, a hardy perennial flowers known for its dainty, round blossoms; and the Christmas rose, which bares dark green leaves and bowl-shaped flowers that can appear pure white or flushed with pink. The latter of these choices can also attract winter active bumble bees. And speaking of wildlife, if you throw a few sunflower seeds or crushed nuts out, you'll be sure to attract a robin redbreast or two!
Light it up!
Now that your garden is looking naturally beautiful, it's time to showcase it properly by adding decorations. Adding fairy lights or lanterns are a classic choice – easy to accomplish but equally beautiful. Adorn these around your trees or shrubbery to help bring your garden to life and it'll be looking like a true winter wonderland.
If you're worried about how much it will cost to power your Christmas lights given the current cost of living crisis then there are many energy-efficient variations to choose from instead. Each could save you a fortune this Christmas. These include:
Solar powered
Battery powered
LED lights which consume less energy to run
Build a cozy fire pit
The final piece of this puzzle is a fire pit for you and the family to sit around during the festive period. This is fun and great way to keep all cozy and warm while you admire your winter garden and provide an ideal opportunity to roast some marshmallows too! Gather around the flames and create lovely memories with family and friends while you talk, sing, and merry the night away.
Make these changes to your garden this Christmas and take your decorations to a whole new level during the festive period.
Photo by Mira Kemppainen on Unsplash