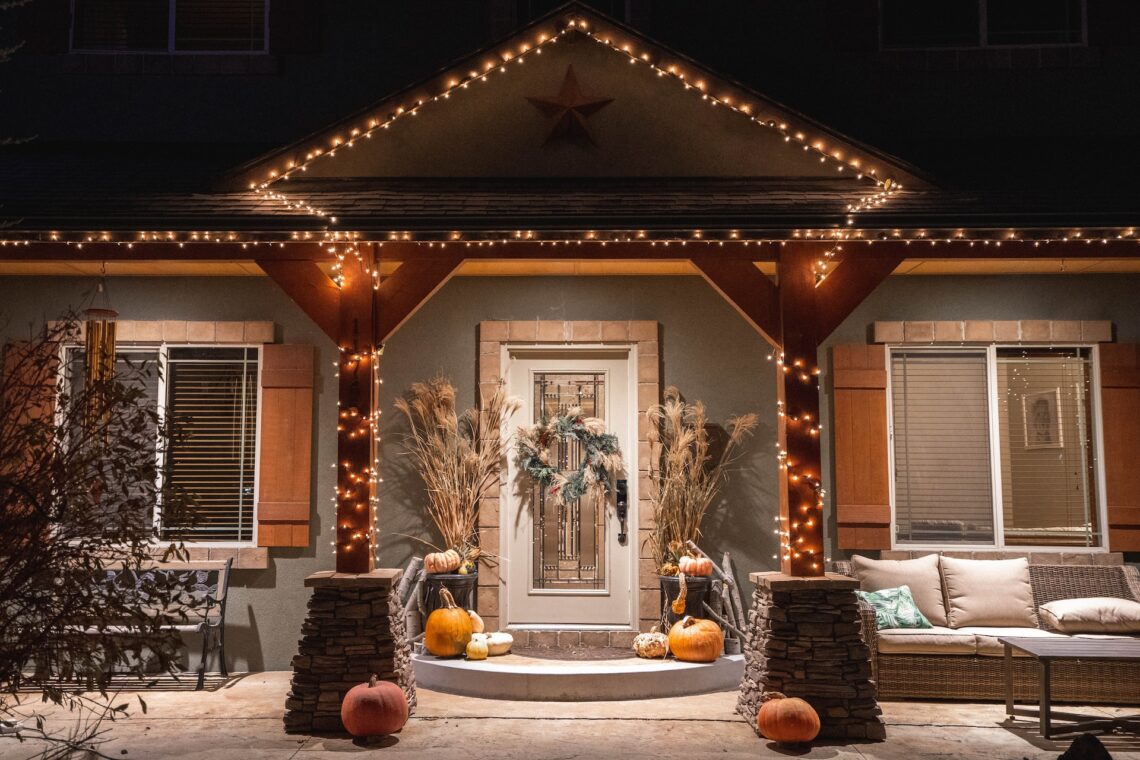 4 Top Tips for Getting the Outside of your Home Ready for Christmas
Are you ready for Christmas? Whilst it may not be December just yet, the festive spirit is definitely here already. If you haven't started gathering your Christmas decorations, now may be the right time – grab the tinsel and baubles from the attic and pick out a tree, should you prefer a real fir for the holidays. While the interior of your home is likely going to get the attention it deserves, you may not know where to start for its exterior. Here are our top tips on how to decorate the outside of your home just in time for Christmas.
Getting the Outside of your Home Ready for Christmas – Preparation
Decorating the outside of the home is a more complex task than the inside, meaning more caution should be taken. Firstly, decide what is safe and achievable and how you plan to trim up. Hanging decorations high up requires a ladder, which must extend at least one meter over the roof or working area. This should be positioned firmly on ground level and must be able to support your weight – asking for a helping hand is recommended in these instances.
Don't forget that you'll need some way to power up any lights or figurines. Exterior plug sockets and extension cords will come in handy here, particularly if you don't have an abundance of exterior outlets. Find out how many you need prior to installation to avoid any complications once you've started.
The doorway
When it comes to the entrance of the home, less is always more. You can never go wrong with a wreath, which you can either buy pre-made or make your own. This makes for a great winter's day activity for the whole family to get involved in.
You may also consider getting some small potted Christmas trees to place on either side of your door. No need for small decorations, simply hang some warm outdoor Christmas lights around each one or spray some fake snow over the branches for a frosted aesthetic.
Garden space
The garden is a blank canvas when it comes to decorations and you can style it however you see fit, depending on what style of garden you have available. Trees and shrubs can be wrapped in twinkle lights – those on a timer are ideal should you wish to save on electricity during the daytime.
Brighten up the lawn with Christmas figures, such as reindeer or stars. These are very easy to install and can be placed on the floor to liven up the most mundane of gardens.
Exterior of the home
One of the more troublesome installation jobs of the Christmas period, adding lights to the outside of your home can make it stand out and illuminate the neighborhood throughout the night. Use the gutters to your advantage and hand string or rope lights using hooks or decorating clips – just make sure they are able to withstand the weight of the lights.
Adding snowflake-shaped lights at different positions can give the effect of falling snow and can look that little bit more creative. As a final touch, if you feel you're up to the task, why not get a Santa figure to have going down your chimney ready for the big day? Are you ready for Christmas?
Photo by Jimmy Conover on Unsplash