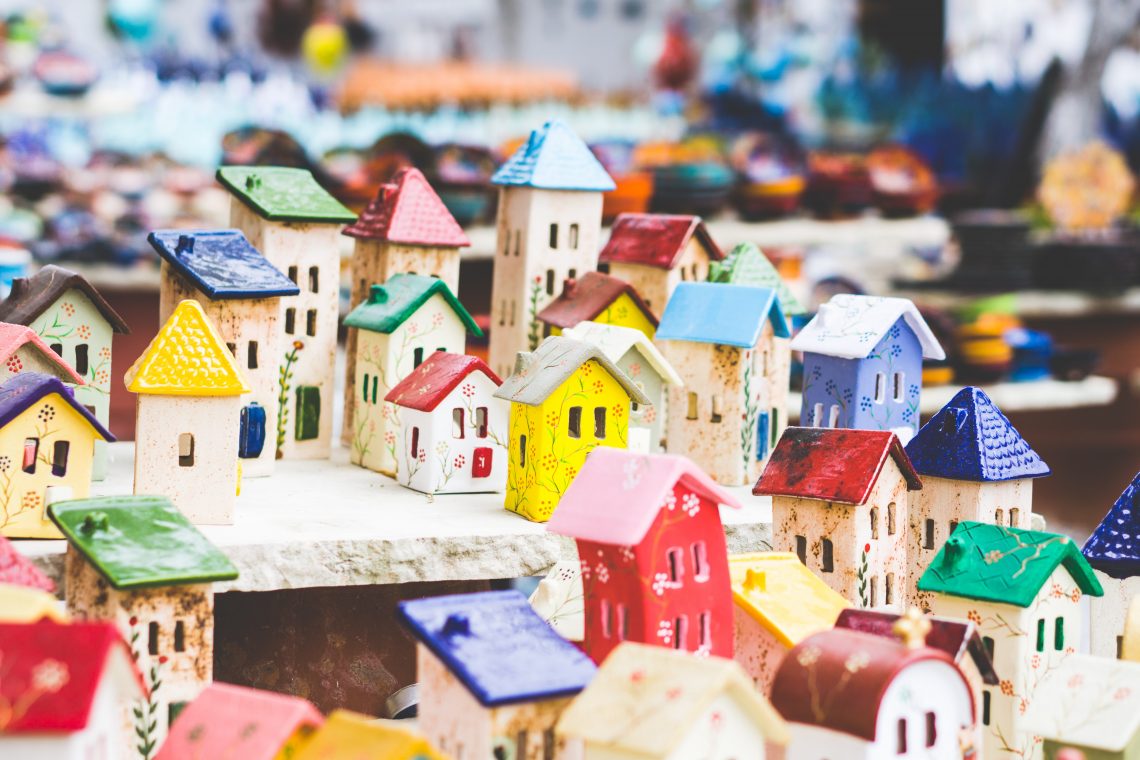 How to Choose the Right Color for a Home Exterior
The exterior of your home is as important as the interior. The wall is the first thing a visitor will notice on entering your property. Painting your exterior with the right color will increase your home's aesthetics. But with so many exterior paint colors in the market, it can be difficult to choose the right one. Homeowners need to take their time to choose the right hue for their home exterior.
Tips For Choosing the Right Paint Color For a Home Exterior
Choosing exterior paint colours can be quite challenging for some. Let us consider some tips that will help you choose the right colour for your home exterior.
Consider Your Home Size
If you want to choose the right color for your home exterior, you need to consider your home size. The size can influence the type of exterior color to choose. Selecting a light paint color will make your house look larger. While a darker color will give the illusion of a smaller home. Dark tones will make your house appear small and also help it blend well with the environment.
Use a Visualizer
A visualizer tool can help you find the perfect color for your home exterior. It is a great way to experiment with how a colour will make your home look virtually.  With a visualizer, you can choose the right color for your home exterior. You can use the visualizer by uploading exterior photos of your house. It will help you see how different paint colors might look on your walls. The visualizer is a simple tool you can use to see whether a particular color will fit your home design.
Confirm Your Color Choices With Paint Samples
Seeing how the paint colours will look on your walls before you finally paint it will save you time and money.
Purchase samples of paint colors you consider using for your exterior walls. Use the paint to create larger samples on your walls for easier comparison. It will help you see how the paint color looks on your walls in real life. Check out the colors from different angles of your home. You can also check out the part you painted at a different time of the day to understand how the finished product will look on your walls.
Types of Colors for Exterior Walls
The common types of exterior wall paint are white, light brown, yellow, grey, and navy blue. We will consider a few of them.
White
White paint color will make your home appear luxurious. Homeowners who are looking forward to selling their homes can paint the exterior walls white. Painting your home white will make the house cool in summer. The color will reflect sunlight making your interior cool. 
Apart from that, white paint colour is also great for homeowners with ample plants and trees around their homes. If you also have a Walnut decking colour outdoors, choose white paint for your exterior.
Yellow
Yellow is a popular home exterior color. The color is great if you have kids in your home. Yellow color also has the potential of attracting buyers to your property. Homeowners can also consider using yellow to paint their house exterior. The color will make your house look bright thereby making it attractive. If you are going for a yellow color, choose a pale shade. 
Grey
Grey paint colour is also great for your outdoor walls. It will add elegance to your home, making it a focal point in your neighbourhood. The paint colour comes in a lighter and darker shade. Homeowners who want a modern finish should go for light grey colour. The darker shade will also enhance the sophistication of your home, making your home more attractive. If you want the right colour for your exterior wall, choose grey.
Conclusion
How do you choose the right color for a home exterior? Homeowners can do this by checking out different paint samples on their walls before painting to have an idea of how it looks.
Photo by John Moeses Bauan on Unsplash