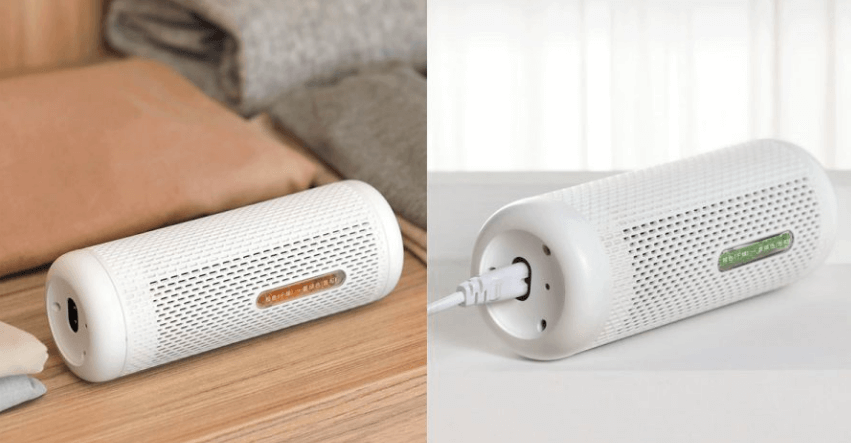 How Long Do Rechargeable Dehumidifiers Last?
High humidity is the most alarming issue during summer and spring, when the air contains more moisture. Excess moisture in your indoor environment leads to the growth of mold, mildew, and several contaminants. As a result, you will be facing severe health issues, including respiratory illness and allergies.
In that situation, using a dehumidifier could be a good choice as it helps reduce the level of moisture. But the fact is, not everyone can afford the AC; in that case, using a rechargeable dehumidifier will be suitable.
Now, one query may arise in your mind: how long will a rechargeable dehumidifier last. Typically, the lifespan of a rechargeable dehumidifier depends on different factors, but most last around seven years. Keep reading this context to know everything in this regard.
What Does a Rechargeable Dehumidifier Mean?
A rechargeable dehumidifier is a device that helps to eliminate excess moisture from your indoor environment. There are two different types of dehumidifiers available on the marketplace: battery-operated rechargeable dehumidifiers and desiccant dehumidifiers.
Both of these are small in size and moisture-absorbing devices. For those who don't have the situation to use an AC dehumidifier, using a rechargeable one will be a good option. Although rechargeable devices are small, they work the same as AC dehumidifiers.
With this device, you can control the humidity level of your closets, gun safe, bathrooms, and basements. This way, you can prevent these places from corrosion, mildew, condensation, and fogging.
Different Types of Rechargeable Dehumidifiers
As we have said earlier, you will find two different types of rechargeable dehumidifiers. Below, we have presented a short discussion about these two dehumidifiers.
Battery-Operated Dehumidifier
These types of dehumidifiers get power from rechargeable batteries, which means you don't have to find any wires. A battery-operated dehumidifier is an ideal device inside your bathroom and closed areas like a clothing closet, piano, etc.
Besides, if you need to control the moisture level in your RV, choosing a battery-operated dehumidifier could be a choice. Those who have respiratory issues can easily carry a battery-operated dehumidifier with them. This way, anyone can go anywhere without concern about the humidity.
Desiccant Dehumidifiers
Desiccant dehumidifiers control moisture levels in your indoor room using silica gel. This type of dehumidifier is completely eco-friendly and doesn't require a continuous power supply to run. The rotor inside the desiccant dehumidifier helps to turn moisture into dry air and then blows out to the room.
Unlike traditional dehumidifiers, desiccant dehumidifiers generate less noise, even during the night. In addition, this type of device functions well in both warm and cold atmospheres. As the rotor of this dehumidifier contains a special coating, it will also help you get rid of odor and bacteria.
How Long Do Rechargeable Dehumidifiers Last?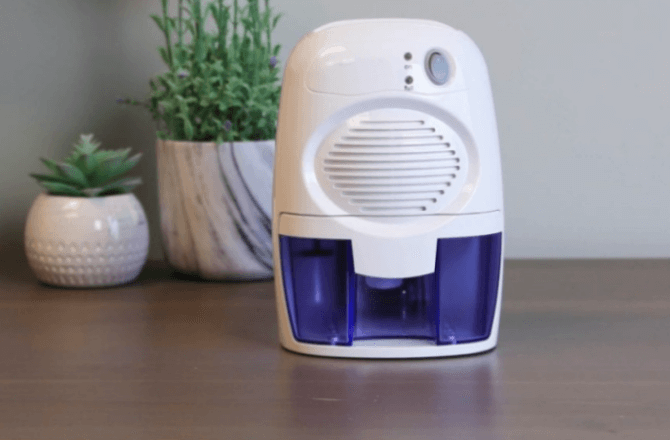 How long your rechargeable dehumidifier will last depends on several factors. The factors include the type of dehumidifier, size of your device and coverage area, and weather condition you use the device.
Battery-Operated Dehumidifier
Battery-operated dehumidifiers are refrigerator-style dehumidifiers that get power from the battery it contains. The batteries that hold this dehumidifier can be replaced with a new one easily. This device mainly eliminates moisture from your indoor air using a refrigerant compressor.
According to the International Association of Certified Home Inspectors (InterNACHI), the average lifespan of a refrigerant dehumidifier is around eight years under normal conditions. Besides, maintenance of a dehumidifier makes a good impact on increasing the lifespan.
Desiccant Dehumidifiers
Unlike refrigerant dehumidifiers, desiccant dehumidifiers use silica gel to eliminate moisture from the air. As silica gel doesn't expire, wear out, or need to be changed, you can use this type of dehumidifier as long as possible. Basically, desiccant dehumidifiers use a rotor or wheel built with desiccant material.
The rotor has multiple channels and layers that help to absorb ambient air. When the silica used in the desiccant dehumidifier becomes saturated, you can use it again by drying exposure to heat. Generally, this rechargeable dehumidifier lifespan is longer than the traditional rechargeable refrigerant dehumidifier.
Factors That Impact a Rechargeable Dehumidifier Lifespan
Several factors are related to a rechargeable dehumidifier's lifespan. Below, we have outlined some significant factors that directly impact a dehumidifier's longevity.
Manufacturer
The lifespan of a rechargeable dehumidifier mainly depends on its manufacturer. If you want to use a dehumidifier for longer, you should avoid buying unknown and cheap brands. Make sure your chosen dehumidifier is designed by a reputed manufacturer and the materials used in its design are good enough.
Dimension
Dimension is another crucial factor in improving the lifespan of your device. Make sure your dehumidifier has the ability to cover your chosen area. If your device is small and used in large spaces, its ability will decrease to cleanse the air. So, the wrong dehumidifiers will significantly reduce their lifespan.
Environment
Your home environment will also impact the lifespan of your dehumidifier. Your device will encounter problems if the temperature of your room is too hot. This is because the dehumidifier will work hard in that circumstance. Besides, if your room has reached freezing temperatures, a dehumidifier will not work properly.
How to Make Your Rechargeable Dehumidifier Last Longer?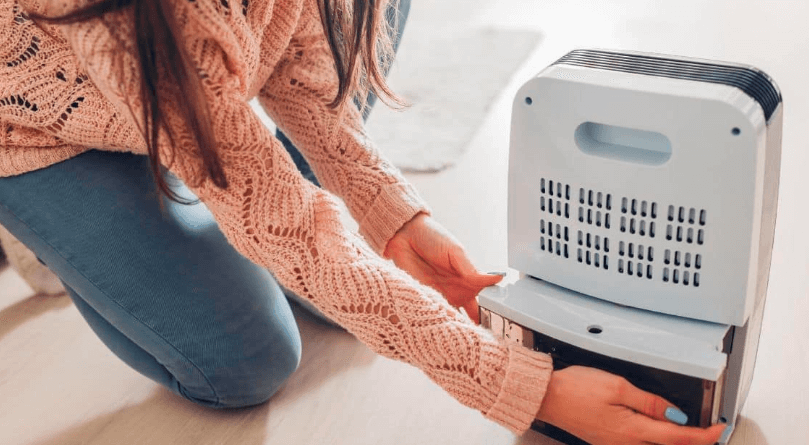 Everyone wants to use their dehumidifier for a long time. But without proper maintenance, improving the lifespan of your dehumidifier will be challenging. For your help, below, we have demonstrated how you can make your dehumidifier last longer.
Frequent Maintenance
Periodic maintenance of your dehumidifier is the precondition of extending its lifespan. If you clean your dehumidifier on a regular basis, its lifespan and effectiveness will be boosted significantly. So, clean and replace filters if needed, and remove collected water frequently.
Install a Dehumidifier in the Right Place
Place your rechargeable dehumidifier by following the manufacturer's manuals. It is good to set up your device centrally in your room or where the device will get enough air. To get the best outcome from your dehumidifier, make sure that the device does not encounter any obstacles while drawing air from your house.
Don't Overwork Your Device
The size of a dehumidifier helps to determine how much area it can be able to cover. So, try to use a rechargeable dehumidifier according to your needed coverage area. Otherwise, the device will not work efficiently. Besides, try not to use your dehumidifier continuously for a long time.
Recharge Battery or Desiccant
If your dehumidifier is operated by rechargeable batteries, charge them when the battery power is finished. On the other hand, try to expose the silica to heat, if your device is desiccant powered. This way, you can easily increase the efficient ability of your rechargeable dehumidifier.
Conclusion
Using a dehumidifier is the best solution for those who have respiratory illnesses. If the dehumidifier is rechargeable, then you won't have to be concerned about electricity. Using a rechargeable dehumidifier, you can control the moisture even if there is no electricity available.
However, most people have concerns about how long a rechargeable dehumidifier will last. Basically, the lifespan of a rechargeable dehumidifier depends on several factors. The average lifespan of this device could be seven to eight years, although desiccant dehumidifiers will last longer than refrigerants.