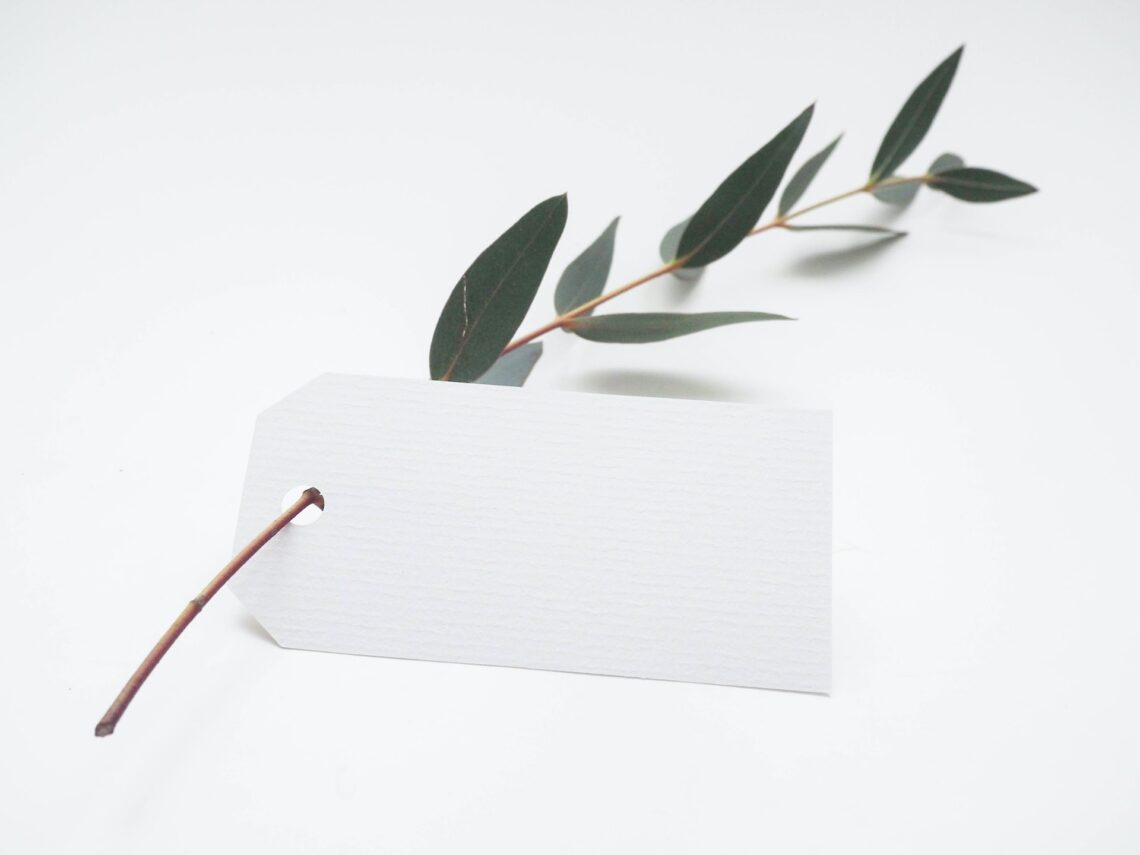 How Do I Choose a Label Size?
Choosing a label size for your products is one of the first steps in getting your products into the hands of consumers. But you're probably wondering how to choose a label size for your products. Getting the size of a product label just right is a little bit of an art. This process merits an equal amount of time, research, and consideration you spend on your product. This is your number one way to draw in and engage customers. After all, labels are the "glue" that holds your product together. They help tell the whole story, whether it be its name, price, description, or even a photo of your product. A big part of what makes looking at a label so engaging is the size of the label. The label size you use will depend on the product, so here's what to keep in mind:
#1: Determine the Shape of Your Package.
It's a jungle out there. There are a lot of different products in the market, and you want consumers to notice your product. And what do you know? There are a whole lot of different ways to get your product into the hands of consumers, and your packaging is one of them! You can choose from three different package shapes—round, square, or rectangle—and then use that shape to determine the size of your product label. So it's best to go with a standard-sized label if you're selling a product that can be shipped in one package, like shampoo bottles.
However, if you're selling a lot of smaller items that need individual packaging, like candles which you can easily shop Candle Label Template for, then going with an oversized label will help your customers see what they're buying.
You'll want to choose the right size label for each type of package shape so that you can ensure that all your products will arrive safely and in good condition.
Round Packaging
This is a popular option for packaging because it's easier to see the contents of a product in round form. This allows you to fully wrap your label around for the relevant information to be legible. When it comes to the label's space and size, keep in mind the container's flat surface as well as any bumps, such as a mason jar. Cut down the height size of your label to 1/8″ and width to 1/4″ in order to fit the label within the flat surface space and not where the container's curve begins.
Square Packaging
If you're going to use square packaging, you'll need to choose a label size that is just as unique and stylish as your product. The best way to do this is by using a label size that's large enough to make clear the difference between your product and others like it but not so big that it takes up too much space on the package. Try using a label size of 3 x 3 inches or more—this will help your package stand out from others in the market while still making sure that it doesn't take up too much room on the shelf.
Tapered Packaging
The width of this container fluctuates from tip to base, narrowing at the head and gradually expanding at the bottom or inversely. Because rectangular labels cannot rest level on this surface, they may cause issues such as creases and bubbles. Smaller or curved labels that wrap entirely and evenly around the container are the ideal label alternatives for this type of container.
Bonus tip: Plastic containers are convenient, but they can be harmful to our health and the environment. Many alternatives available today offer more sustainable options for packaging your products while still protecting them from damage during transport between stores. You may want to use an eco-friendly product container that is also sturdy and reusable!
#2: Decide What Appears on Your Label.
What goes on your product label? What if everything that's printed on the package can't be read by the customer? It's often helpful to consider what appears on your product label. Remember all of those great ingredients with health benefits you just selected for your new product? Make sure your customers can easily read them!
So before you start designing a label, think about what content will be included: the ingredients, directions, barcode, and of course, the logo or brand name. When printed, all the details must be readable and eye catching. However, this can be easily compromised if you pick the wrong size for your product label.
Knowing everything that has to be communicated to potential consumers will enable you to determine the ideal label size as well as its shape.
#3: Measure Your Product Container.
If you've already decided on a packaging shape, you'll need to figure out how much space you'll need to place your product label on the container. Make use of a bendable measuring tape to easily measure the surface outline. To find the circumference of a round container, wrap your measuring tape around it. Only measure the level surface to get the height (from top to bottom). Getting the measurements of an unusually shaped or tapered container is a little more complicated and necessitates consulting with your printing supplier to establish the appropriate label size.
The Takeaway
Choosing the right label size for your product is critical to marketing and promotion. When it comes to finding the right size, in addition to knowing your target audience, there are three considerations you should keep in mind: determine the package or container shape, measure the container, and decide what contents go on your product label.
Photo by Helena Hertz on Unsplash