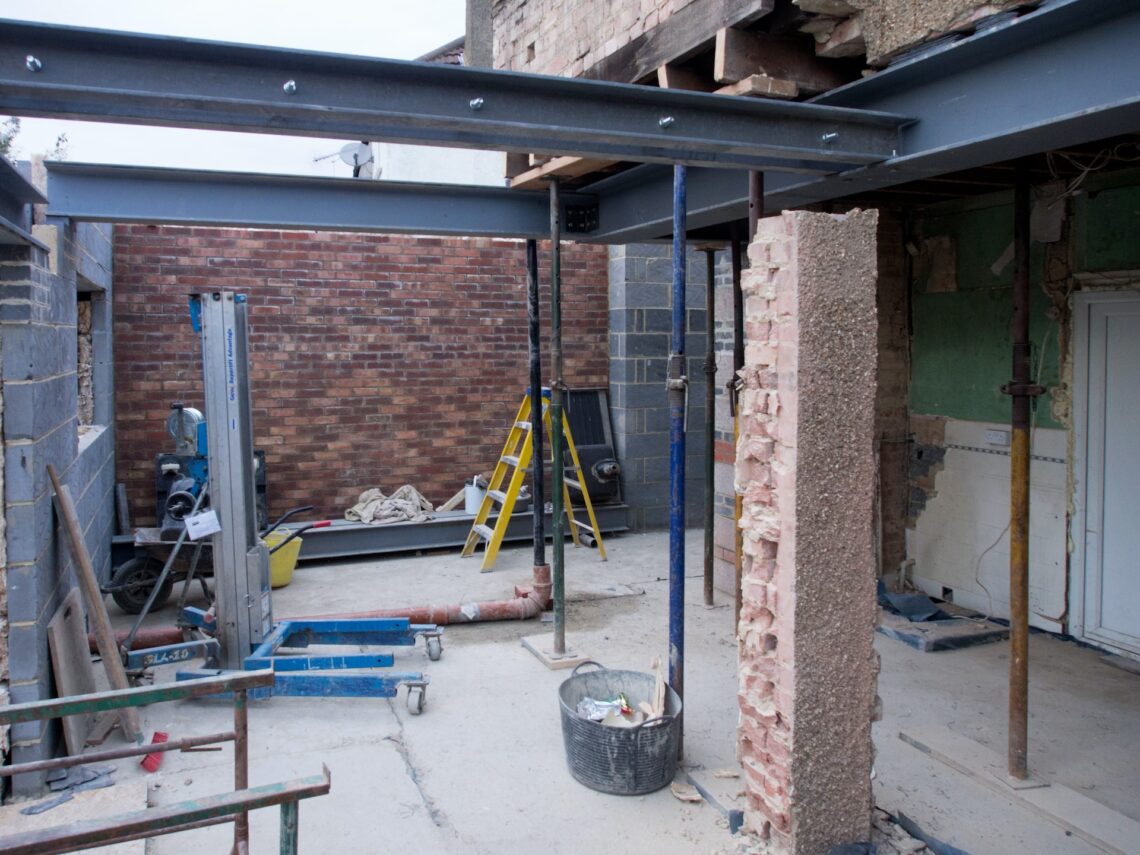 Home Improvement Projects What You Can And Cannot DIY
There are a lot of home improvement projects that you can do yourself. Painting, caulking, and replacing cabinet hardware are all relatively easy tasks that can be completed in a day or two. However, there are also some home improvements that are best left to the professionals. Read on to learn about what you can do on your own and when to seek help.
Roof Projects
The roof is a specific part of your home that many deemed as the most important one. That's why the roofers at TecHero Roofing suggest calling professionals with most projects. They can ensure you have a healthy roof that will stay in its place for decades to come.
Things you can do on your own roofing-wise include cleaning the gutters and downspouts, inspecting shingles and roof flashings, and checking for moss and mold growth. If you notice any of the aforementioned problems, you can usually take care of them yourself with a little elbow grease.
However, if your roof is leaking or missing shingles, it's time to call a roofing contractor. They will be able to properly assess the damage and make the necessary repairs.
Remodeling
You usually like to stay in charge of things around your house. After all, no one knows your home like you do. But there are some remodeling projects that are better left to the professionals.
For example, the kitchen is one room in the house where a contractor should always be called in. Kitchen remodeling is a big job that involves many different aspects, from plumbing to wiring to flooring. You might be able to do some of those things on your own, but it's probably not worth the effort and risk.
It's the same with bathroom remodeling. Again, there are many different facets to the project, and unless you're confident in your abilities (and have the proper tools), you're better off leaving it to someone who knows what they're doing.
On the other hand, there are plenty of home improvement projects that are perfect for DIY-ers. These include painting, tiling, putting up shelves, and pretty much anything that doesn't require special skills or knowledge.
Decorations
This is a project you can mostly do on your own. Here are the things you don't need to call in anybody for:
Hanging pictures
Organizing your bookshelves
Putting up curtains or blinds
Arranging your furniture
These are all projects that you can do on your own time and without too much hassle. If you need help, ask a friend or family member.
There are some decorations that you should not try to do on your own, however. These are projects that are better left to the professionals:
Hanging wallpaper
Installing crown molding or baseboards
Anything that involves electricity
Painting your walls (unless you're confident in your abilities)
These projects require specific tools and knowledge that most people don't have.
Wiring
Electrical wiring is one of those things that you should leave to the professionals. Not only can wiring be dangerous, but it's also something that needs to be done correctly in order for your home's electrical system to function properly. Trying to DIY wiring can result in serious injury or even death, so it's not worth the risk.
If you're thinking about undertaking any wiring projects in your home, always consult with a professional contractor first. They'll be able to assess the situation and determine whether or not it's something that you can safely do yourself.
Plumbing
You should always find a plumbing contractor as it's a hard and precise job. Even if you think the plumbing is an easy task, one wrong move could cause a huge mess and expensive repairs. If you're not 100% confident in your abilities, it's always best to hire a professional.
There are some things that you can do on your own though, such as fixing a leaky faucet or unclogging a drain. But if the problem is more serious, then it's time to call in reinforcements. Trying to fix something that's beyond your skill level will only make the problem worse and cost you more money in the long run.
Flooring
Installing new floors and fixing flooring problems can be challenging, and it's often best to call in a professional flooring contractor to handle the job. However, there are some flooring projects that are relatively easy to do yourself, as long as you have the right tools and materials. Here are some tips on what you can and cannot DIY when it comes to flooring:
Carpet installation might seem like a daunting task, but it's actually quite easy to do yourself. You can rent a carpet stretcher from your local home improvement store, and then all you need is some double-sided tape and patience.
Photo by Brett Jordan on Unsplash