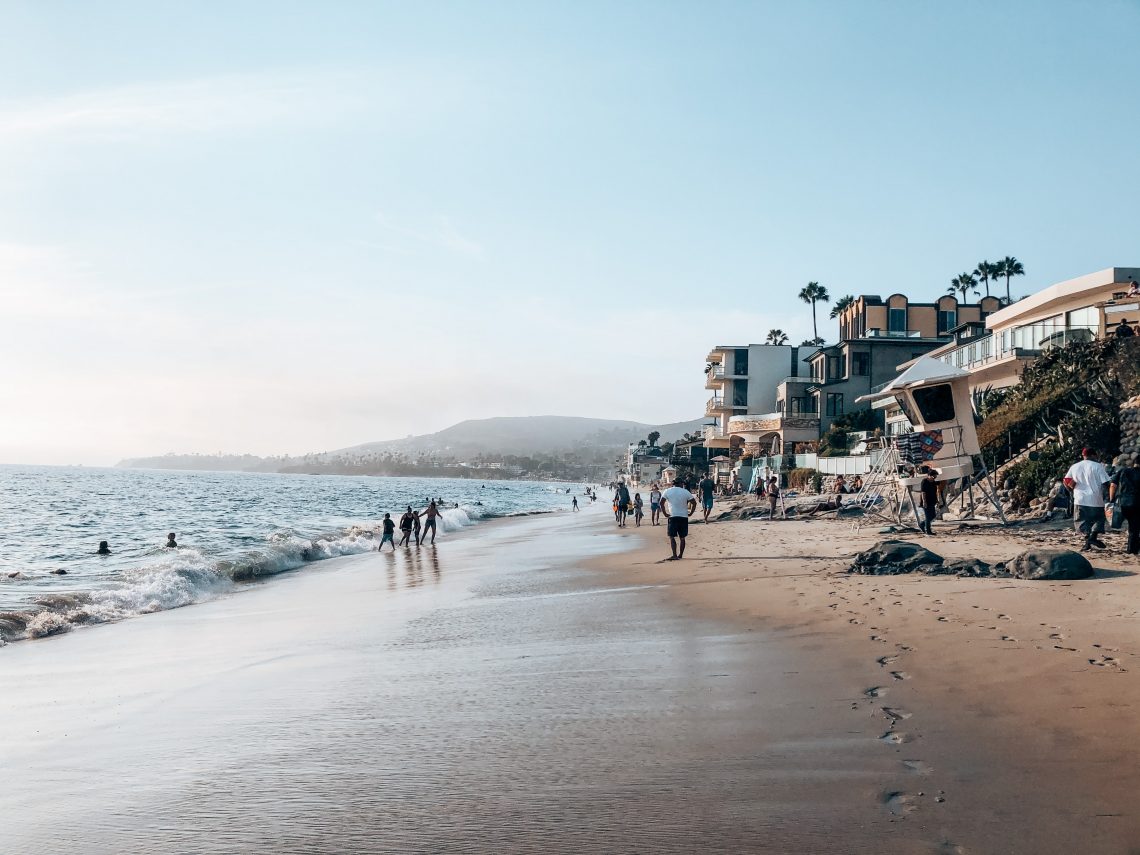 Florida's Most Popular Places To Buy Beachside Condos
Florida is well-known for its attractive beaches, excellent surf conditions, and luxurious beachside condos. Popular beach areas in Florida, including Clearwater Beach, St Pete Beach, Siesta Key, etc. have some of the most modern and attractive beachside condos waiting for you. If you are getting a call from the sea but are not sure which place to choose, then you have just come to the right place!
Things to Consider When Choosing a Beachside Condo
While popularity is a definite green signal to choose a place for your condo, you need to follow some other factors when comparing these popular places. While the warm ocean water or proximity to Mickey Mouse can be your top personal preferences, you need to seriously consider some other factors including the median sale price, cap rate, net operating income, cost of living, and more.
Most Popular Places To Buy a Beachside Condo in Florida
To help you choose the perfect place to buy a beachside condo in Florida, we have made the following shortlist through extended research and comparison:
1. Anna Maria Island
Anna Maria Island is a place of marvelous beauty, situated between the Gulf of Mexico and Peninsular Florida. The place is highly popular for its 7 miles of sandy beaches and endless enjoyable activities.
When you are on Anna Maria Island, you have plenty of activities to engage with. The island has lots of restaurants where you can treat yourself to fresh and tasty sea foods, also it has the infamous Pine Avenue where you can find numerous boutique stores. The best part is, that this island is just 20 minutes away from Bradenton. if you feel like switching up the pace.
As you can already assume, a beachside condo in such an amazing place wouldn't come cheap. However, if you are searching for a place that is unlike the other vacation destinations in the U.S, it is surely worth giving a shot on Anna Maria Island.
2. Pensacola Beach
Situated in the northwest of Florida, Pensacola beach is full of life and activities. It has beautiful beachside restaurants and bars where you can enjoy some mesmerizing live music as the sun goes down. While you can easily find some quieter stretches of sand in this area, most people here like to enjoy its 343 days of sunshine and 72 degree average ocean temperature harmoniously.
You can find some wonderfully bright and attractive beachside condos in Pensacola Beach. While they might cost you a good amount, you can expect to earn above $45,000 in rental revenue from a condo in this area.
Daytona Beach
This waterfront city is situated 50 miles north-east of Orlando. The beach has around 23 miles of attractive sandy beaches that are open for all the visitors without any time restriction at all.
Daytona Beach features some exclusive events including Daytona 500 and Daytona Beach Bike Week, which attract around 8 million visitors to the city each year. Tourism is the driver of the economy in this area, and the best beachside condos in Daytona Beach are ready to amaze you with their beauty and marvelous amenities.
You will be surprised to know that real estate is much affordable in Daytona Beach compared to most other popular beach-side vacation destinations in Florida. However, the median home value in this area is predicted to increase a further 2.2% over the next year, which proves Daytona Beach to be a great place for investing in condos.
 4. Panama City Beach
Panama City Beach is a perfect place both for family and solo travelers. With endless attractions and activities and 27 miles of white sand, this place can be an excellent choice for you if you are looking for a beachside condo.
In Panama City Beach, you can spend an enjoyable day strolling through the Shopping Pier Park Mall, which spans around 900,000 sq. feet and includes above 125 restaurants and shops. The area also has a lot of other popular attractions, including Ripley's Believe It or Not and the Gulf World Marine Park.
A spacious condo in Panama Beach City would cost you around $300,000. However, you can expect a good return from it with a healthy cap rate of 5.6%.
5. Navarre
Situated in the north-west Florida, Navarre features a 12 miles of white sand beach and emerald water. Crossing the Navarre Beach Bridge seems like absolute bliss. You can start your morning off with a paddleboard ride in the bay, and then have an enjoyable fishing session along the longest fishing pier in Florida stretches above 1500 feet.
The price of an attractive condo can be quite expensive in Navarre. However, the return you are supposed to get from it and the attraction this beach town offers, makes it worth every penny.
Final Words
The places we have mentioned above can be the perfect choice for you to buy a condo in Florida. However, while choosing the right place for you, you should concentrate on the price and features that these places come with, and then match them with your affordability and preferences.
Photo by Amy Vosters on Unsplash