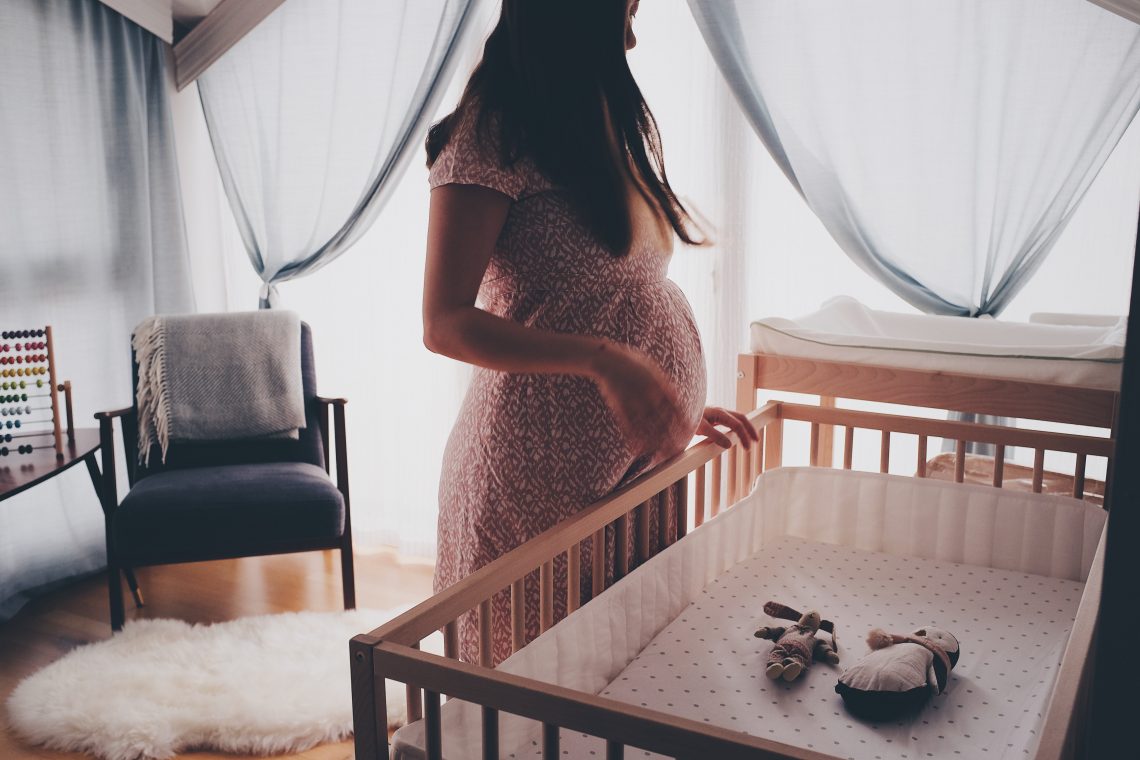 DIY Nursery 6 Useful Additions You Can Make Yourself
Are you looking for ways to save money on your nursery? If so, you're in luck! In this blog post, we will discuss six DIY nursery additions that you can make to your nursery without spending a lot of money. These additions will help make your nursery more functional and stylish. So, what are you waiting for? Read on to learn more!
A Glider
A glider is a great addition to any nursery. Not only does it provide a comfortable place for you to rock your baby to sleep, but it also looks great in the room. You can find a tall nursery glider at most furniture stores, or you can order one online. If you're feeling crafty, you can even make your own glider using a few simple materials. Either way, a glider is a great way to save money on your nursery. For the best deal, you should shop around.
A DIY Puzzle Wall
You can add interest and intrigue to your nursery with a DIY puzzle wall. This is a great way to add some visual interest to the room, and it can also be used as a learning tool for your child. You can create your own puzzle wall by using foam board or cardboard, and then painting or decorating it however you like.
You can also add some educational elements to the puzzle wall by adding numbers or shapes. This is a great project for parents who want to add a personal touch to their nursery.
Why Not Make The Crib
Making your own crib is a great way to save money and have complete control over the design of your nursery. You can find plans for simple, elegant cribs online or in magazines. Even better, if you're feeling particularly creative, you can create your own! Just be sure to follow all safety guidelines when building.
You just need a few tools and some basic woodworking skills to build a crib. Once you have the crib built, you can add your own personal touches to make it unique. For example, you could paint it or stain it in a color that coordinates with your nursery's theme. You could also add decals or stencils.
You Can Paint It Yourself
You can paint the nursery yourself with a little help from some online tutorials. You don't need to be a professional painter to do this, and it can save you a lot of money. Just make sure you use non-toxic paint and seal the walls properly so that your baby is safe.
You should also consider adding some wall art to the nursery. You can find some great artwork online or in stores. Just make sure you choose something that is age-appropriate and that you love. If you're not sure what to choose, you can always ask a friend or family member for help.
Finally, don't forget to add some personal touches to the nursery. This could be anything from a special blanket that was made by a relative to a picture of your baby's ultrasound.
A Tactile Exploration Area
One way to make your nursery more inviting is to create a tactile exploration area. This can be as simple as putting down some cushions and blankets for your baby to crawl on, or adding in some sensory toys like balls and blocks.
You can also include a soft rug or mat for them to explore with their hands and feet. By creating this type of space, you're giving your baby a chance to explore their senses and learn about the world around them.
Your child will love spending time in their tactile exploration area, and you'll love knowing that they're learning and developing important skills. Plus, it's a great way to keep them entertained while you're getting things done around the house!
A Creative Station
Your little one will need a place to be creative, whether that's drawing, painting, or building block towers. You can easily create a station for them with a few supplies from your local craft store. Pick up a small table and chair set, some easel paper, and some non-toxic paint or crayons. Hang a piece of artwork or two on the wall and you're all set!
If you're feeling extra creative, consider making a "busy board" for your little one. This is a DIY sensory board that can help with fine motor skills and hand-eye coordination. Look up some tutorials online – there are tons of different ways to make one! – and get started. Your little one will love it.
There are a lot of great DIY projects that you can do to add your own personal touch to your nursery. Just be sure to choose projects that are safe for your baby and that you'll enjoy doing. With a little bit of creativity, you can easily create a space that both you and your child will love.