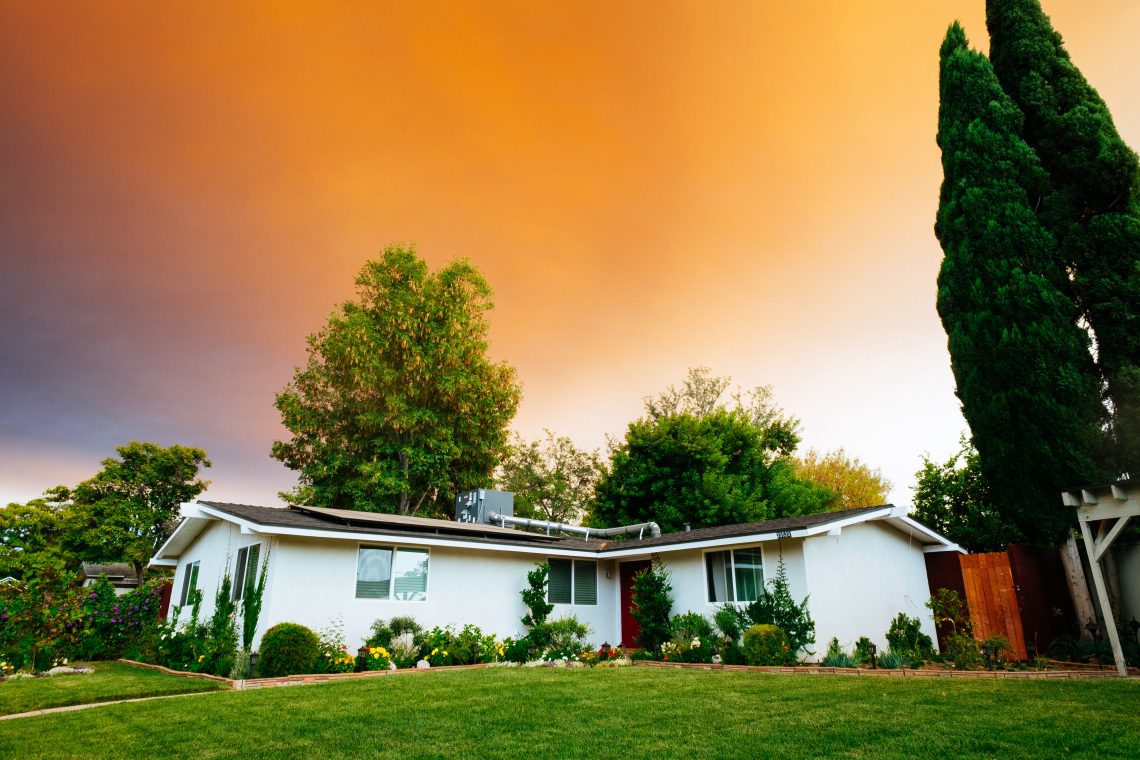 DIY House Exterior Projects To Increase Home Value
According to recent reports, the housing market is moving upward, and it is expected to continue in the coming years. That means, for homeowners, it is the best time to get high returns on their investment. Nevertheless, to make the best of this opportunity, it is recommended to make some home improvements to elevate home value.
Although there are numerous ways in which you can improve your property's value, In this article, we'll only talk about how you can work with the outdoors or exteriors of the house. In short, how to improve curb appeal for elevated property value.
So, without any further ado, let's get started! DIY house exterior projects to increase your home value are listed below.
Focus On Low-Maintenance Landscaping
To begin with, you should consider cleaning your outdoors. Patchy or overgrown bushes look unappealing. Therefore you must cut the grass to make your landscape look beautiful. In addition to this, you should plant some flowers to make the place look colorful and inviting.
If you are worried about not being able to take proper care of the flowers or plants, you can use drought-tolerant plants. These are easy to maintain, require less water, yet look very pretty.
You can also use lights to make your landscape look stunning in the evening.
Consider Redoing Your Driveway
Apart from landscaping, you can consider redoing your driveway to improve the property value. Generally, the thought- do paver driveways increase home value? often cross the mind of homeowners when remodeling house exteriors. Well, there is no particular answer to this question as there are numerous other factors associated as well.
However, if your focus is to improve your home's curb appeal, pavers are undoubtedly an excellent choice. These will make your property look well-maintained and durable, which is obviously a plus.
Add A Gate For Better Security
Adding a gate and fence helps in distinguishing your house from the others. Plus, it also makes the place look more secure. As gates help in keeping intruders and wild animals away. If you already have a gate, you should consider repainting it to protect it from the harsh weather.
Not to mention, a gate surrounded by beautiful landscaping will add a positive and vintage vibe to the place- ultimately elevating the home value.
Repair Your Roof
Regular repair and maintenance of your house are essential to increase its value. However, most people often neglect roof repair. Understand that your roof is exposed to harsh weather conditions every day. If you don't repair them properly, it will affect the home's insulation. Plus, it'll be very easy for pests or animals to enter your home.
Therefore, you must repair your roof. Make sure the roof drainage system is working properly. Also, check for leakage to keep the interiors safe.
Wrapping It All Up!
These are some DIY house exterior projects that you can try to improve your house's curb appeal. Needless to say, when your property looks attractive, its market value rises. Nevertheless, you can also seek professional help, as it will provide you better quality work and in less time. Plus, you'll be able to cover the expense from the income earned!
Photo by Gus Ruballo on Unsplash