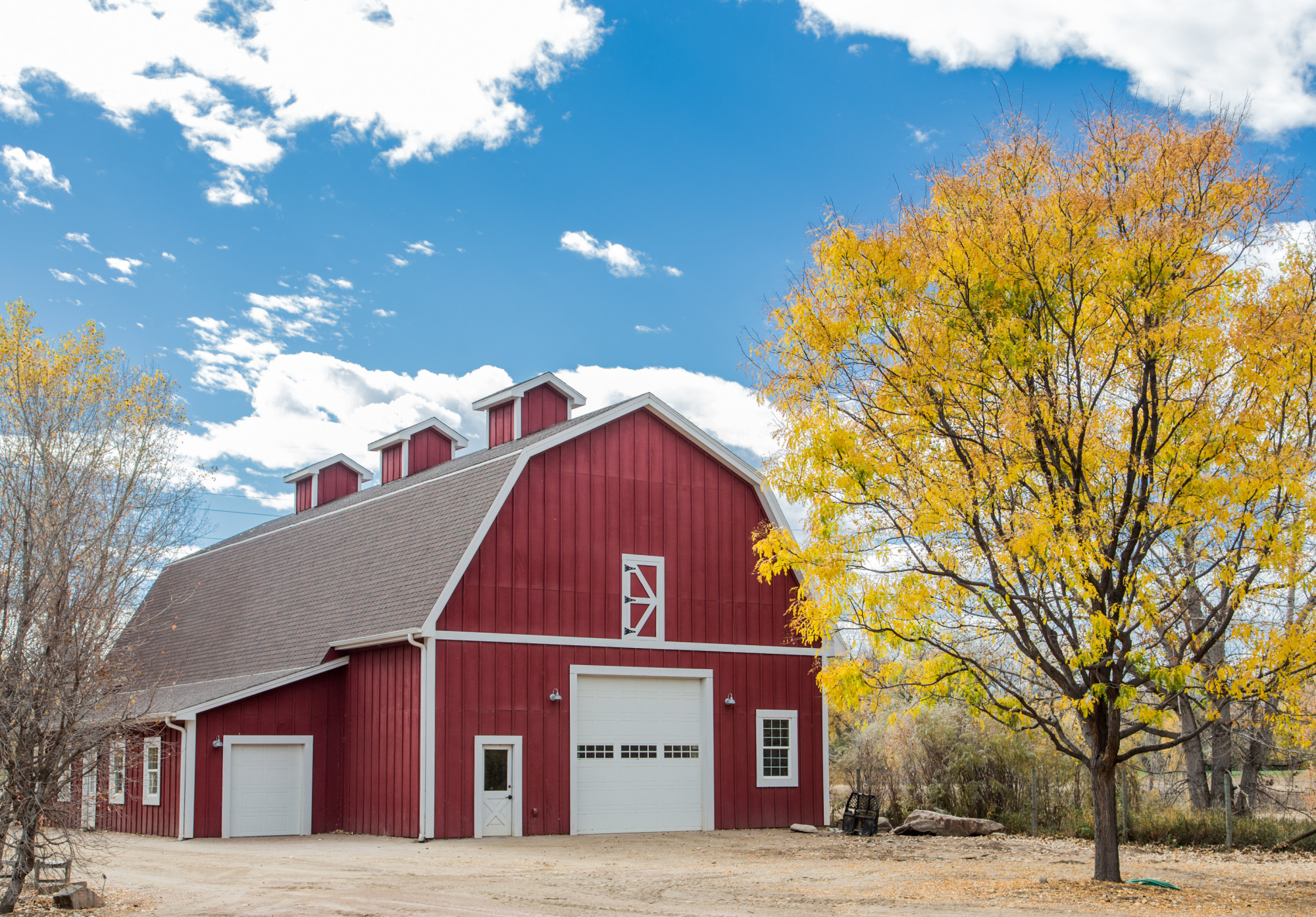 Add a Little Flair to Your Barn: 8 Easy DIY Barn Projects
Are you looking to spruce up your barn? Check out these fun DIY barn projects.
Sometimes you've got to add a little bit of flair to your barn.
If you've got a barn on your property, you don't have to knock it down and repurpose the space. Just repurpose the barn. There are loads of useful things that you can do with a large covered space like that, and you can make it look great while you're at it.
Today, we're going to go over some DIY barn projects. Turning that dilapidated old barn into a pet project will give you a chance to learn something new while giving your yard a little boost.
Don't let it rot in your backyard. Read on to learn how to make use of your barn.
DIY Barn Project Ideas
What you decide to do with your barn will depend on where your interests lay. You can put as much or as little work in as you want. A full overhaul to turn it into something great will be time-consuming, but if you want to just use it for storage, that's also an option.
1. Turn It Into a Brewery
Barns are a perfect size and shape for a small home brewery. All you have to do is purchase the equipment and put some insulation in the space to control the climate.
There are loads of websites that sell brewing equipment for cheap, so get your kettles, boilers, fermentation tanks, filters, cooling systems, and storage tanks and you'll be all set. Go as large or a small scale as you want, but keep in mind that brewing is a lot of work, so the larger your setup, the harder it'll be.
If you've got some space left over, turn the rest of it into a bar where you taste the fruits of your labor.
2. Create a Recreational Space
Speaking of bars, you could easily turn your barn into a recreational space where you, your family, and the neighborhood can hang out, dance, and play parlor games. It wouldn't require much in the way of money. Just fix it up a little bit so that it's pleasant to spend time in.
Get some furniture and create a dining area, buy some games, and put in a jacuzzi. Then all you have to do is call the neighbors over.
3. Or a Wedding Space
Converting your barn into a wedding hall that you rent out to couples is a great way to make some money off of something you don't really use. Farm weddings have become all the rage in the last few years, so you'll probably have some customers right away.
These barn-housed weddings are great because the whole thing can take place within the confines of the barn. You could build a small altar where the couple says their vows and there'll be plenty of space left over to have a dance floor and tables for a dinner.
Rent your barn out for other events as well. You're essentially creating a large room for people to convene in, so you don't need to limit yourself.
4. A Backyard Retreat
We've all heard of man caves and she sheds, but what about turning that barn into a huge retreat for anyone in the family that needs some time alone?
If you're part of a family that deals with mental health or interpersonal issues, give yourselves a place to spend some time and relax. Put things like plants and herbs around the barn with comfortable furniture, soothing paint colors, and speakers for relaxing music. Make it your very own zen space.
5. Indoor Garden
Burgeoning gardeners can use semi-outdoor space of a barn to grow things like mushrooms, sprouts, corn, lettuce, and spinach. You don't need to give them natural sunlight as long as you take time to water and build some lighting system.
Things like mushrooms grow like crazy in dark, moist spaces, so you can effectively start a mushroom farm straight out of your barn. This has become common practice for many farmers that have no other use for their broken-down old barns and it's integral to sustainable farms all over America.
6. Guest House
Why not install a guest house in your backyard that you can put your friends and family in? Or, you can convert it into an Airbnb to make some extra cash on the side without anyone getting in your hair.
This would be a huge project, but a worthwhile one if it increases the resale value of your home. You'd have to insulate the entire thing, paint it, install lighting, get furniture, and install flooring. That would just be the start, but think of all the money you could make on the side with a guest house.
7. An Exotic Home Office
With more and more people working from home nowadays, it's integral to have space available at all times. Those that work remotely know how difficult it can be to concentrate when other people are around going about their day.
A little overhaul to your barn can give you all the space and privacy that you could ever need to complete your work. You'll have to turn it into a bit of a smart barn by ensuring that there's power, lighting, and a strong enough internet connection available.
8. Salvage the Wood
If all else fails, you can salvage the wood from the barn. When a barn is too dilapidated to make use of, you'll probably know, so just let it fall and take the wood for other uses.
Wood from old barn doors and walls is usually quite popular with woodworkers, so you could donate or sell the wood to someone that will use it. Or, you can take up woodworking yourself, keep it for firewood, or hold onto it for repairs around the property.
Endless Possibilities
There are endless possibilities for DIY barn projects. If you're a creative mind, a barn in need of conversion is the perfect blank slate. Go beyond our suggestions if you think you can come up with something that's more in your wheelhouse.
Consider yourself lucky that you've got the luxury of a dilapidated old barn and the ability to turn it into something great. Have fun and create your DIY barn masterpiece projects. If you found this article helpful, then you'll love the rest of our DIY project website with great posts on DIY culture in the garden, home, and fashion.