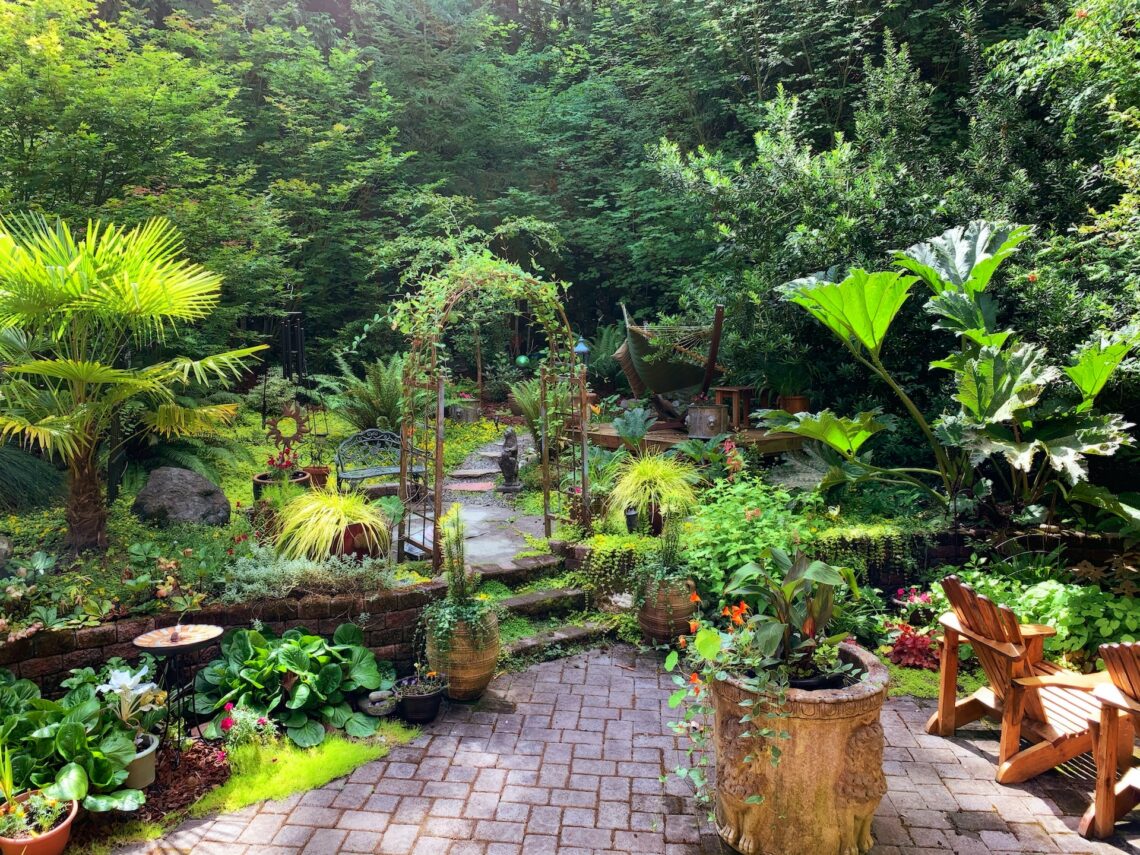 Designing Your Dream Outdoor Living Space with Quality Hardscaping Services
When you think about enhancing the outdoor space around your home, you may think about adding a beautiful garden or patio furniture. However, have you ever considered hardscaping? Hardscaping is a form of landscaping that involves adding non-living elements to your outdoor space. Quality hardscaping services can help transform your yard into a beautiful and functional outdoor oasis. In this article, we'll explore the benefits of hardscaping and the different types of hardscaping services available.
Benefits of Hardscaping
There are numerous benefits to adding hardscaping elements to your outdoor space. Hardscaping can help increase the value of your property, improve your home's curb appeal, and create a more functional and enjoyable outdoor living space.
One of the significant benefits of hardscaping is its durability. Unlike plants and flowers, hardscaping elements like patios and walkways are designed to last for many years. They are made from materials that withstand heavy foot traffic, harsh weather conditions, and everyday wear and tear. It is relatively low maintenance compared to landscaping. You won't have to worry about mowing, watering, or pruning hardscaping elements, making them a great option for busy homeowners.
Another benefit of hardscaping is its versatility. You can choose from various materials, colors, and designs to create a unique and personalized outdoor living space that reflects your style and personality. From stone pavers and concrete to brick and natural stone, there are endless options to choose from when it comes to hardscaping.
Types of Hardscaping Services
Let's look at the different types of hardscaping services available.
Patios and Walkways
Patios and walkways are the most common types of hardscaping services. They are functional and help create a more organized, defined outdoor living space. Patios are great for hosting outdoor events or enjoying a family dinner outside. They can be made from various materials, including concrete, brick, and natural stone. On the other hand, walkways are a great way to connect different areas of your yard and create a smooth and safe pathway. They can be made from gravel, brick, or stone pavers.
Retaining Walls
Retaining walls are another popular hardscaping service. They create a barrier to hold soil in place and prevent erosion. Retaining walls can create different levels in your outdoor space, making them a great option for sloped yards. They can be made from concrete, brick, or stone and customized to match your home's style.
Outdoor Kitchens
If you enjoy cooking and entertaining outdoors, an outdoor kitchen may be the perfect addition to your yard. Outdoor kitchens are designed to provide all the amenities of an indoor kitchen, such as a grill, refrigerator, sink, and countertop, in an outdoor setting. They can be made from various materials, including brick, stone, and stucco, and can be customized to match your style and needs.
Fire Pits and Fireplaces
Fire pits and fireplaces are becoming increasingly popular hardscaping services. They provide warmth and a cozy ambiance, making them a great addition to any outdoor living space. Fire pits can be made from materials such as stone or brick and customized to match your home's style. Fireplaces are more permanent and can be built as a standalone structure or attached to an existing outdoor living space.
Design Considerations
When planning your hardscaping project, there are several design considerations to remember.
First and foremost, you should consider the overall style and aesthetic of your home and outdoor living space. Hardscaping elements should complement and enhance your home's architecture and landscaping rather than detract from it.
Another important design consideration is functionality. Your hardscaping elements should be designed to meet your specific needs and lifestyle. For example, if you enjoy outdoor entertaining, you may want to incorporate an outdoor kitchen, seating area, or fire pit into your design. If you have children or pets, you may want to consider a durable and low-maintenance material for your hardscaping elements.
You should consider the long-term maintenance and upkeep of your hardscaping elements. Choosing durable and low-maintenance materials can help reduce the time and money you'll need to spend on maintenance and repairs in the future.
Finding a Qualified Expert
Finding a qualified hardscaping expert is essential to the success of your project. A reputable and experienced contractor can provide valuable insight and guidance throughout the design and installation process, ensuring that your hardscaping elements are constructed properly and will last for years.
When searching for a hardscaping expert, ask for referrals from friends or family members who have recently completed a hardscaping project. For example, if you want to start a hardscaping project in Fredericton, NB, you can search online for hardscapes Fredericton and read reviews from previous clients about several contractors. Once you have a list of potential contractors, request references and photos of previous projects. This will help you better understand the contractor's experience and expertise.
When interviewing potential contractors, ask about their design process, the materials they use, and their experience working with hardscaping elements similar to what you want to install. You should also ask about their licensing and insurance and any warranties or guarantees they offer on their work.
By taking the time to research and find a qualified hardscaping expert, you can ensure that your project is completed to your satisfaction and that you can enjoy your beautiful outdoor living space for years to come.