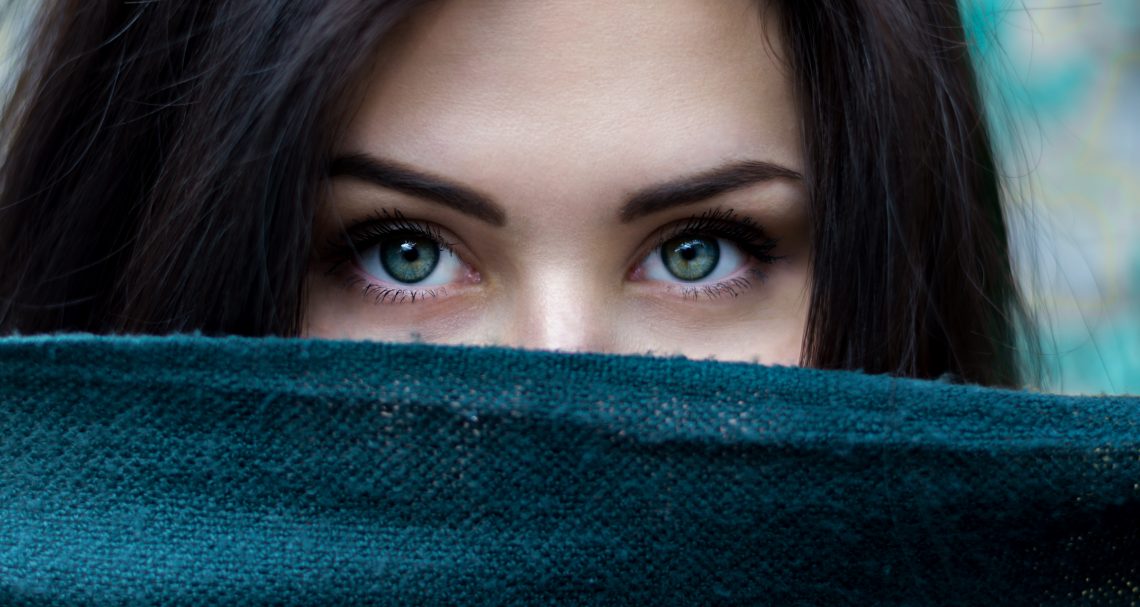 Cosmetic Treatments For Beautiful Eyes
Are you looking for effective simple cosmetic treatments for beautiful eyes? It is correctly said that the eyes are the gateway to any person's soul. Hence, when we feel lousy, our eyes automatically reflect that. But, on the other hand, well-rested eyes with powerful lashes and fleek brows automatically make us feel confident from within.
So, it wouldn't be the worst thing in the world to wish for dreamy lashes, flawless brows, and no dark circles. But, if you're one of those, who like to spend more time conquering their goals rather than penciling their brows and sticking falsies, then this article is for you. We have curated the most effective methods to do away with all your eye complaints, and we think you're going to love it!
Perfect Brows
Are you tired of filling up your eyebrows every day? Are you bored of gliding the pencil over your brows again and again? Well, then you will be excited to learn that there is an easier way to achieve fuller brows. Enter micro-blading.
Micro-blading is a completely painless technique with an effective pen tool with 10-12 special needles. The pen is used to make featherweight strokes with a pigment which don't penetrate your skin but only makes painless scratches.
The process takes about two hours, out of which the first forty-five minutes are spent numbing the skin around your brows. Then, after six to eight weeks, you'll have to meet up for a second session. Micro-blading treatment will relieve you of the tedious brow filling process every morning for about three years.
Micro-blading is an entirely bespoke procedure where every client gets a brow shape and color according to their face shape and preferences.
Few other things to learn micro blading treatment:
Don't pick your brows
Apply Coconut or rosehip oil on each brow every morning for the first week at least
Try to avoid direct sun in the first week
Avoid exercising too for the first few days
Lastly, keep in mind that your brows are not entirely done until after the second session. For a bold look this summer, try Ombre brows.
Flawless Lashes
Nothing can compete with the beauty of long, curled lashes on your beautiful face. Make your lash game strong with the easy lash extension procedure.
The lash extension procedure is a 90-120-minute process. In this process, one extension is glued to each of your single eyelashes. The glue is not supposed to touch your skin or eyes, and hence it is not harmful. Moreover, the only tool used in this process is glue, which makes it completely painless. Therefore, most clients tend to relax in this process and take the feel of a spa.
The process is not as tedious as the before and aftercare.
In case, if you don't want to use long-lasting eyelash extensions you can use some of the most natural-looking false eyelashes. It can be applied and removed by yourself even at home. Brands like Bella Lash, Lilac St, Velour Lashes will help you find the most affordable one for you.
If you're thinking of diving into this process, start by understanding the process and researching the professionals.
After the process, take care of your lashes. Avoid picking and playing with them. Don't use any products with oil near your lashes or eyes. Don't use mascara. Even if you feel the need to use mascara on your eyes, then use a water-based mascara. Lastly, brush your lashes daily to keep them fresh and clean.
Click here to learn more about eyelash extensions.
Dark circle treatment
We know the best treatment for dark circles and puffy eyes is to get sound sleep. But in this erratic lifestyle, asking everyone to get enough sleep sounds like a lot.
Before diving into the invasive procedures, you might first want to understand the reason behind your dark circles. Following are some reasons for those baggy eyes-
As we start aging, we lose collagen underneath our eyes. As a result, the skin gets thinner, and the dark circles become more persistent.
In case you have a persistent cold, nasal congestion can also be a reason
Unchecked screen schedules cause pressure on your eye, which is then visible under your eye
Unfulfilled sleep pattern is the most apparent reason for dark circles
Here are some ways you can get rid of those unwanted bags under your eyes or at least lighten them;
Chemical Peel- In this procedure, a chemical mixture is used to peel off the damaged layer of the skin. It is a non-invasive procedure, and its results vary from patient to patient.
Microcurrent treatment- This treatment aims to transfer the nutrients and blood to the affected areas via vibration.
Topical treatments- This involves using over-the-counter pigment reduction creams. The method to use each one of them is different and shouldn't be used without consulting a professional.
Conclusion
Remember, while these methods effectively help you out with eyelashes, eyebrows, and dark circles, it is not enough to rely on them entirely. Your lifestyle will hugely impact how these methods work and how long they will help you. So be informed of the aftercare and religiously follow them for a hassle-free experience.
Photo by Alexandru Zdrobău on Unsplash