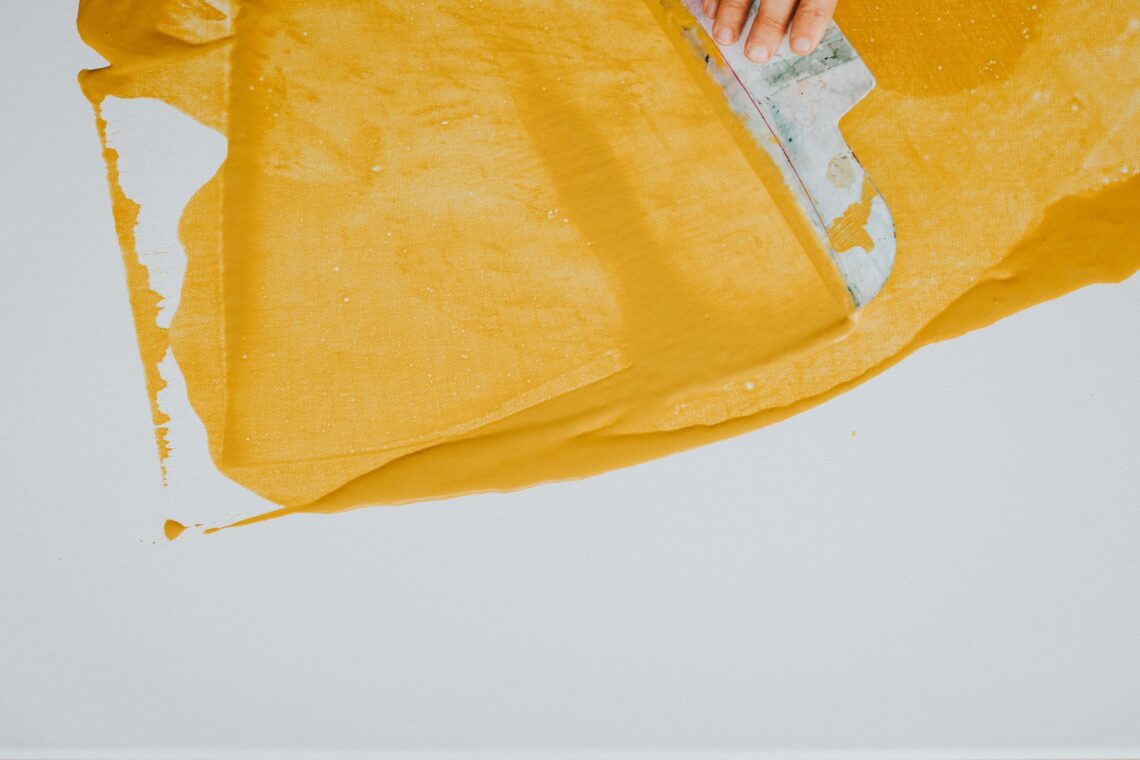 Choosing The Right Paint For Your Commercial Building
Every single commercial painting project is unique. This ranges from business type, size of the property in question, whether there is a need for both exterior and interior decorating (or one of), and of course the colour scheme. One of the most important decisions to make is the type of paint. Choosing the correct colour scheme is an important part of any decorating project, especially when it comes to a business where there are a few different considerations relating to brand identity alongside customer and employee comfort. Let's see how you can choose the right paint for your commercial building.
Considerations for commercial painting
Choosing professional commercial painters and decorators is the first big step you need to take when beginning a decorating project for your business. From the big-picture branding considerations to the practical knowledge of how much paint you need, it's vital that you have a clear plan in place from the off.
Minimum disruption for your business
It is important that your decorating project does not have too big an impact on the day-to-day running of the business. Depending on the type of business you run it might be possible to decorate in segments over several days. For other businesses it might be possible to close for an entire day or for the duration of the decorating without it causing too much loss of revenue.
How much paint do you need?
Paint manufacturers provide details about how many gallons of paint it will take to cover a square footage. Understanding the detail on this and the amount of paint required is very important for cost and time constraints. Your commercial painters and decorators will offer expert advice on this prior to the project.
What type of surface is being painted?
Depending on the surface that requires painting there will be different types of paint that are most suitable. For office buildings and premises with little chance to close for a painting project, water-based paints are the best choice as they dry quickly. Oil-based paints are premium, durable, and offer a sheen that looks great in high-traffic areas. In certain workplaces, specialist paints and coatings are required for health and safety purposes.
How easy is it to clean the surface?
There are certain business settings that require an extra level of cleanliness at all times. Every business wants surfaces that are easy to clean on a daily basis though, whether you're talking about a childcare setting, a restaurant, or a hotel. There are cleaning and hygiene demands that need to be met. Choosing paint that is durable, will last and is easy to clean without worrying about wear and tear.
The importance of the colour scheme
The colour you choose for your business is important. Depending on the specifics of your company, the brand identity, type of customer, and location, to name just a few considerations, the colour scheme will change. Whatever the reasons behind your colour scheme, your choice is all about creating a positive environment, making a good impression that lasts, for customers and employees alike.
Brand colours
In some cases, a commercial painting and decorating project is all about matching the décor and aesthetic to the brand colours for consistency. Ensuring your commercial premises are consistent with your brand is a good way to increase brand exposure and elicit a positive response from any visitor to your premises.
What is the customer profile?
Your chosen colour scheme is important in how it can attract your perfect customer type. Younger generations are more likely to respond to bold colours, whilst an older customer profile is more likely to have the most positive response to muted tones and calmer, neutral colours. Think about the type of customers you want to appeal to and choose your colour scheme based on this.
Business type
We all have preconceptions of how different business types should look. For instance, you wouldn't expect an office building to be decorated in the same way as a nightclub or a bakery. There are different business types with different needs. If you own a commercial building that is home to multiple businesses of varying types, we recommend a neutral colour scheme.
For commercial painting jobs in London, look for an experienced team with the necessary qualifications and skills to complete the task at hand admirably. It is important to your business that the right paint is chosen for the project. This could be to help define the workspace in a way that connects it to the brand image and identity, to freshen up an otherwise tired and dated premises, or to make things easier to clean on a regular basis. Every business has a singular story to tell, and your choice of commercial painters and decorators will help you to achieve your own story in an effective way.