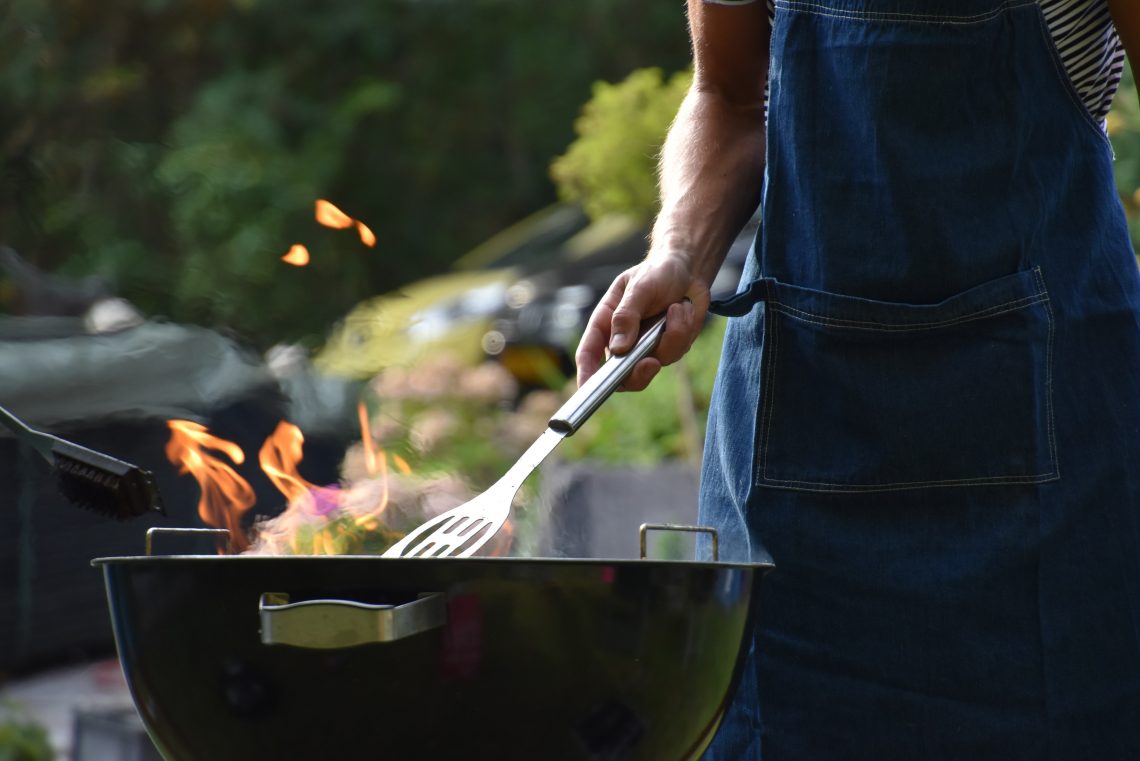 Types of Smokers for Great BBQ Food
Smoking is one of the most versatile cooking techniques on offer. It can not only help you get that authentic burnt taste, but also you can use it to preserve food. A smoker enables you to achieve that authentic taste of a BBQ Food. Today, we will share with you three of the most prominent types of smokers on offer. Before we highlight those, let us delve into the details of the smoker itself.
What is a Smoker?
The smoker is equipment which allows you to cook bbq food in a controlled low-temperature environment. The fuel generates plenty of smoke as well. Additionally, the smoke also induces its smoky flavor into the bbq food, which makes it one of the most popular cooking techniques available. You can use it for cooking a variety of recipes.
These include:
Fish
Veggies
Shrimps
Hamburgers
And much more
Due to this very reason, it is one of the most versatile gadgets which you can have in your arsenal. Smokers are available in various types. We will go into the details of 3 prominent types below.
Types of Smokers:
The three types of smokers which we will highlight below are the most prominent ones. In each of these, there are a variety of models available varying in capacity and features. We will explain each of these types and also share with you the pros and cons to help you make an informed decision.
1. Charcoal Smoker
The charcoal smoker as the name itself suggests it uses charcoal as fuel. It is one of the best types of smokers and also one which can provide you with that authentic smoky flavor.
The working principle of the charcoal smoker involves cooking food on direct heat. You have to mount the smoker with ample quantity of charcoal and then use an igniter to set it on fire. You have to expose it to air so that it catches fire and burns at a faster pace.
The performance of the charcoal grill rests on the management of coals. The right coal quantity can provide you with the right temperature and also the smoke. It means that you can cook uniformly. At the same time, if you put extra charcoal, it can end up burning your food.
Thus, it is a good idea to know the quantum of coal which you need when using such a smoker. It is relatively easy to gauge once you use it a couple of times.
With the help of modern igniters and good quality charcoal, it is easy for you to use the smokers. In all, if you want to go for smokers, these are the best options which you have.
Pros:
Authentic taste
Simple working principle
Easy to use
Comes in a variety of different size options
Cons:
Can be a bit expensive to use due to charcoal costs
2. Electric Smoker:
The ignition mechanism of the electric smoker is different. It consists of a heating rod. The food is directly placed on the heating rod. Due to the high temperature, the smoldering of the food takes place. It generates not only heat but also the smoke which provides the food with the authentic taste.
The electric smoker does not use the principle of combustion. However, it is easy to use. At the same time, the outside texture of the food cooked on the electric smoker is a bit different.
Especially if you prefer that pink smoke ring on the exterior of the meat, that is absent when using an electric smoker.
One of the main advantages of an electric smoker is that you can precisely set the temperature. It will ensure that you do not have to conduct trial and error to get the right temperature. You can select the settings and cook the meat as per your requirement. That is why the ease of use is enormous when you're using an electric smoker.
Such smokers are available with ample cooking space as well. It means that if you are looking to buy a commercial smoker or one which can help you cook food in bulk, you can get do that quite easily.
The electric operation means that it is more economical to operate as well. All of these advantages make the electric smoker as one of the best options.
Pros:
Suitable for bulk cooking
Easy to use
Allows you to set the temperature precisely
Economical
Cons:
The texture of the meat is a bit different
3. Propane Smoker:
The working principle of a propane smoker is quite simple. It consists of a gas burner at the bottom. The propane tank is connected to the gas burner. With the help of a controller knob, you can vary the heat and the fire quite easily. As a result, it is easy to control the cooking speed.
Also, if you want to get that authentic smoky flavor, there is a tray just above the burner. You can fill it up with sawdust, wooden pellets or smoking chips. The choice is entirely yours. As a result, the entire heat will pass through this tray, which ensures that the bbq food above is exposed to not only the right temperature but also smoke. It will help you get that authentic smoky flavor.
Most of the propane smokers also consist of a water tray. It helps to keep the food moist. As a result, you can get that authentic taste of bbq food. Due to its working, it not only consists of vertical trays which can help you cook the food in bulk but makes it suitable for personal use as well as commercial use.
Propane as a fuel source is quite affordable. That is why; it is another type of smoker which you can use for bulk cooking as well. With the help of vertical stacking, it does not require a lot of space to store as well.
The only bit of problem is that you need to store propane at your home in case, the tank runs out. It is not that easy to store propane since you need to take quite a few safety precautions. Other than these precautions, it is a great smoker to buy.
Pros:
Easy to control the heat
Helps you get that authentic smoky flavor
Suitable for bulk cooking
Economical
Cons:
Need to store extra propane tank at all times
Conclusion:
So, if you're torn between the different types of smokers, these are the three options which you consider. The three types are simply the most convenient to use and highly effective. It means that achieving the smoky taste is possible. Most of these can support bulk cooking as well, which makes them suitable not just for personal use but also for small get-together. In each of these types, there are numerous models available which can cater to your requirements easily. It is time to get that perfect smoker for your next party.
Photo by Vincent Keiman on Unsplash