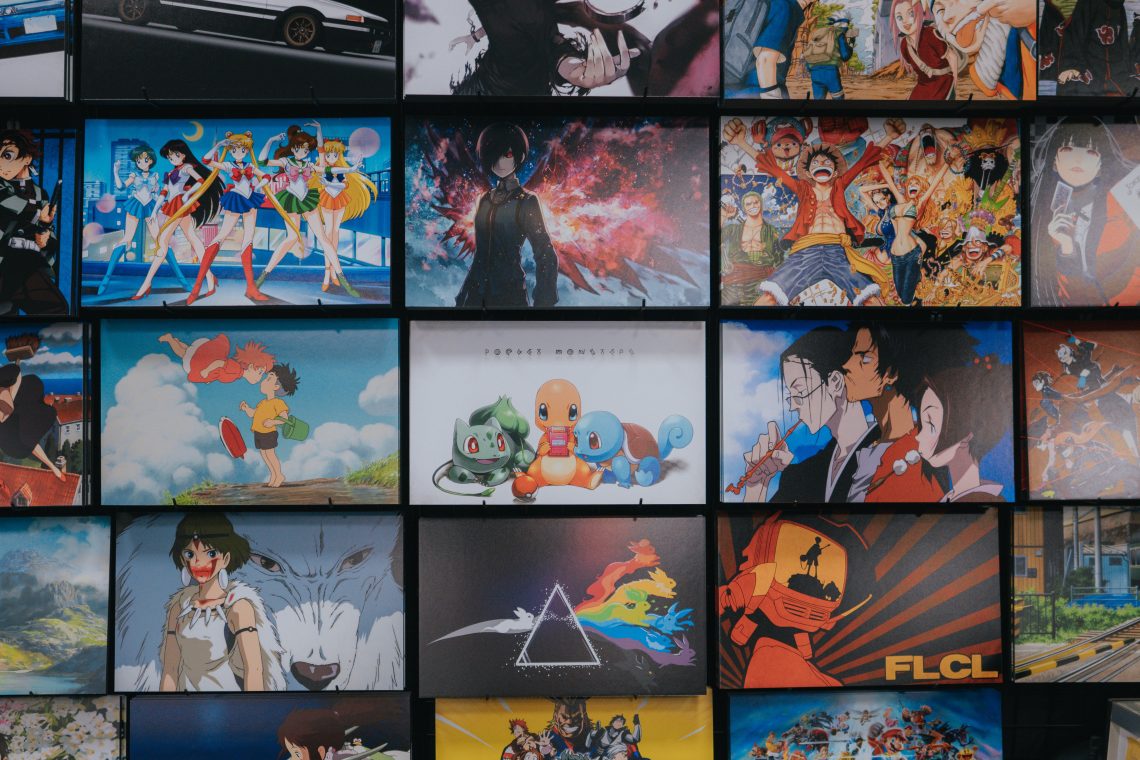 Animated Shows That Are Actually Quite Philosophical
As youngsters, we all enjoyed a good cartoon show, and some of us still do now for a nice chuckle and some light-hearted entertainment. But did you know that there are certain animated shows out there that aren't simply a portal to a nostalgic childhood, but also a source of inspiration for you to examine the life and philosophical concepts?
In this article, we've hand-picked some amazing animated series that aren't just entertaining but also rather cerebral. We want you to enjoy them all, so we've included the platforms or sites where you may watch them. But before beginning, we want to inform you that you will definitely need a stable internet connection or a cable TV service to watch these shows. For both these services, we recommend Spectrum. Spectrum offers a reliable Internet and Cable TV service which you can get either standalone or bundle up. Simply contact Spectrum Customer Service and treat yourself with the right plan for an amazing streaming experience.
Now without further ado, let's dive right into the list of the best philosophical animated shows.
The Midnight Gospel
We all loved the Adventure Time series for its aesthetics and peaceful vibes. The creator has returned with yet another amazing show, which is rather philosophical and explores the surrealistic, dark, and deep themes of life, death, and whatever lies in between. This mind-blowing series, currently available on Netflix, is action-packed with whimsical vibes and unconstrained conversations. You will meet Clancy, the main character, as he freewheels in a place outside this Earth and lives alone while discovering new people and fresh themes during his journey.
There is so much to this short series that it is hard to explain it all. But one thing is for sure; it is one of a kind series that you certainly need to watch.
Where Can I Watch The Midnight Gospel?
You can Watch the Midnight Gospel on Netflix.
Serial Experiments Lain
You must have heard a lot about this anime series and wondered if it is that good. What makes it so outstanding and still popular, decades after its release, are its relevant themes that were quite smart for the time it was produced. The thirteen-episode miniseries is a true intellectual masterpiece with truly unparalleled mind-bending philosophical themes, which will have an impact on you forever. The story of Lain acts as a parable of the perils of forging one's identity as someone they aren't in today's digital world. If you were to watch one series out of all we mention, we recommend you do not miss out on this one.
Where Can I Watch the Serial Experiments Lain?
You can watch the Serial Experiments Lain on Funimation or 9anime.
Ghost in the Shell
Ghost in the Shell is one of the most popular anime series of all time. The plot is set in 2030 when cyborgs and cyberbrains are highly developed. But there are some philosophical themes you can deeply relate with. It will inspire you to reflect on many deep subjects, such as self-actualization and what makes us humans in a world full of robots and cyborgs. You might think the setting is a little too futuristic to relate to, but if you think about how hard it is to retain your true self and find your identity in today's digital world, you will find the setting extremely relatable.
Where Can I watch Ghost in the Shell?
You can watch Ghost in the Shell on Netflix, Amazon Video, or Funimation.
XXXHolic
As with most good anime, it has a little bit of everything. What makes this anime stand out is how well it blends intriguing supernatural concepts with daily life, all while featuring fantastic animation. It's enjoyable because it provides fascinating insights into Japanese superstitions. While it might be chilling at times, you will find the themes familiar, the most prominent of which is the human addiction to everyday behaviors. You should absolutely give it a try because it is one of the most successful and popular series of all time.
Where Can I Watch XXXHolic?
You can watch XXXHolic on Funimation, Hulu, and 4anime.
Mushi-Shi
There might be a lot of amazing anime out there, Mushi-Shi distinguishes itself by presenting a melodic aura, minimalistic dialogues, and a calm atmosphere throughout the series. The themes are based on different folklores, myths, and legends that the author has heard of growing up. The series is beautiful and peaceful to watch which creates tension whenever it is required. It is a great show to watch for a light-hearted yet meaningful entertainment.
Where Can I Watch Mushi-Shi?
You can watch Mushi-Shi over Crunchy Roll and Hulu.
To Wrap it all up,
Animated shows aren't limited to the young audience. And there are some amazing series that prove exactly that by presenting their audience with deep, philosophical themes. We have enlisted above some of the best animated shows that are actually quite philosophical.
Photo by Dex Ezekiel on Unsplash