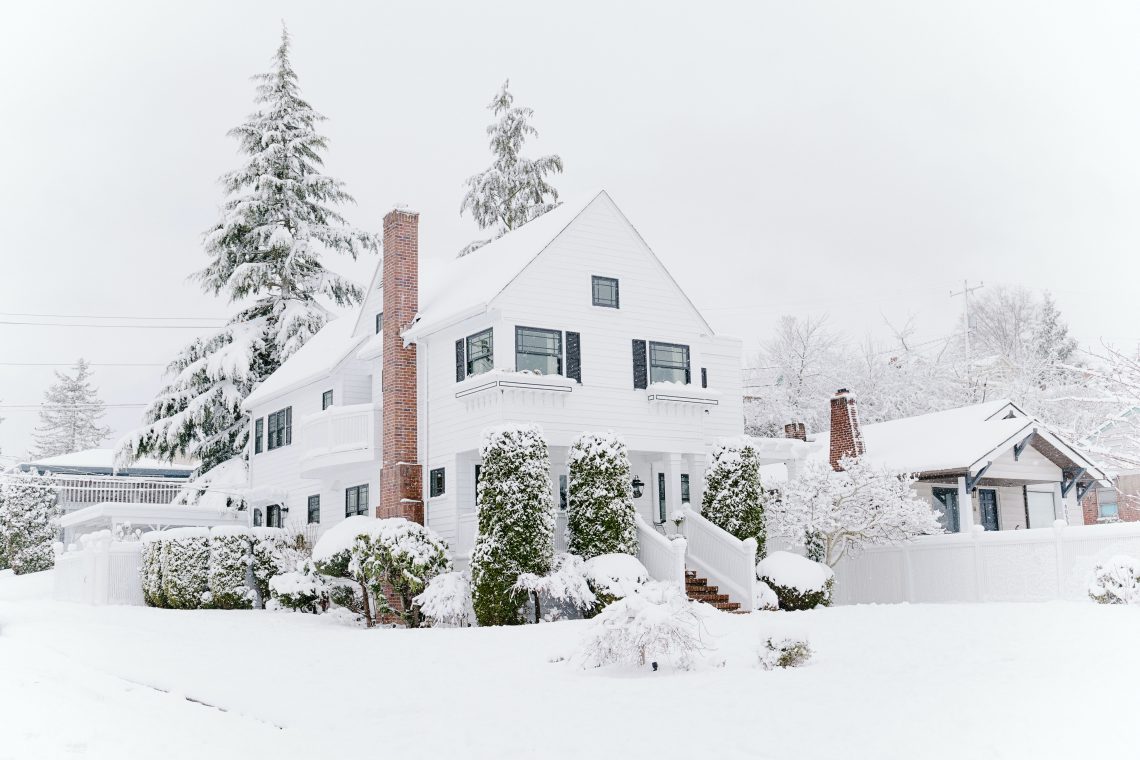 A Few Quick Tips to Prepare Your Home for Winter
The colder months are upon us, and it's time to prepare your home. Winter is the time when people love spending some cozy moments with family, thanks to the chilly cold winds outside. So, preparing your home for winter is all you need to feel completely at home and stay warm and safe.
This does not mean you need a fancy budget and change everything from zero. Home winter preparation is all about incorporating some rich or seasonal colors, and layered textures to absolutely spend some quality time inside the home. You do not need to go extensive shopping for this; just rearrange some things and add up the home-making products that you put off the store room in the summers. It's time to let them bring out and start home prep for snuggly hibernation in winter. Let's get started!
Turn on your thermostat.
Turning up the heat before the temperature drops will help prevent pipes from freezing, which can cause major damage to your property and even put you at risk of losing water service. To prevent pipes from freezing, keep your thermostat set between 60 and 65 degrees Fahrenheit when you're not home. Now there is a range of smart thermostats available that do not require any manual setting. Just set up the desired temperature you want to set, and it will adjust the room temperature automatically.
Rearrange furniture away from vents
Double-check that there are no blockages in the vents in your home before you leave for the day. If this is the case, you'll need to come up with some way to store your belongings somewhere else for the winter. This will ensure that the heating capacity of each room is maximized.
Switch bedding
During the winter months, swap out cotton sheets with flannel, fleece blankets, and duvet tog according to the temperature. For example, switch up the summer duvet with double 15 togs for extra chilly and frosty temperatures to keep warm at night.
Use energy-saving drapes
Blackout curtains are the best choice for both indoor and outdoor windows and doors in winter to preserve heat for longer. They are great for blocking out the light and heat from the sun, saving you on your electric bill as well.
Check door plugs and window leaks.
If you notice that there are gaps between your doors and windows, then it's time to fix them! You should check these gaps every year because they tend to increase over time due to weather conditions and other factors. This can lead to an uncomfortable chilling living environment where heat escapes easily through windows or doors. Fill them with insulating material to prevent heat leakage.
Cover up cold floors
Flooring is cold and unforgiving during the colder months of winter, which can make it difficult for you to feel comfortable inside your own home. You should consider putting down rugs or layering a rug over your existing carpeting so that it feels warmer when you walk across it.
Set up a fireplace
If you're lucky enough to have a fireplace, use it. Fireplaces are great for warming up rooms and adding ambiance to your living space. Make sure you make a cozy and comfortable seating area around the fireplace. Throw some extra cushions to the couches, or lay a soft settee cover for a layered and textured feel while sprucing up your place with colors.
Consider ceiling insulation
Are you interested in reducing your hearing loss by 5–25% quickly? It's right in front of you. Having a poorly insulated ceiling means that your thermostat has to work more on keeping the warmth at a comfortable level, which in turn increases your heating expenditures. So, make sure that your ceiling is well insulated to prevent heat loss.
Just as it's important to protect your body from the cold, it's also important to protect your home. Use these few quick tips to help keep your house warm and cozy this winter.
Photo by Tracy Adams on Unsplash