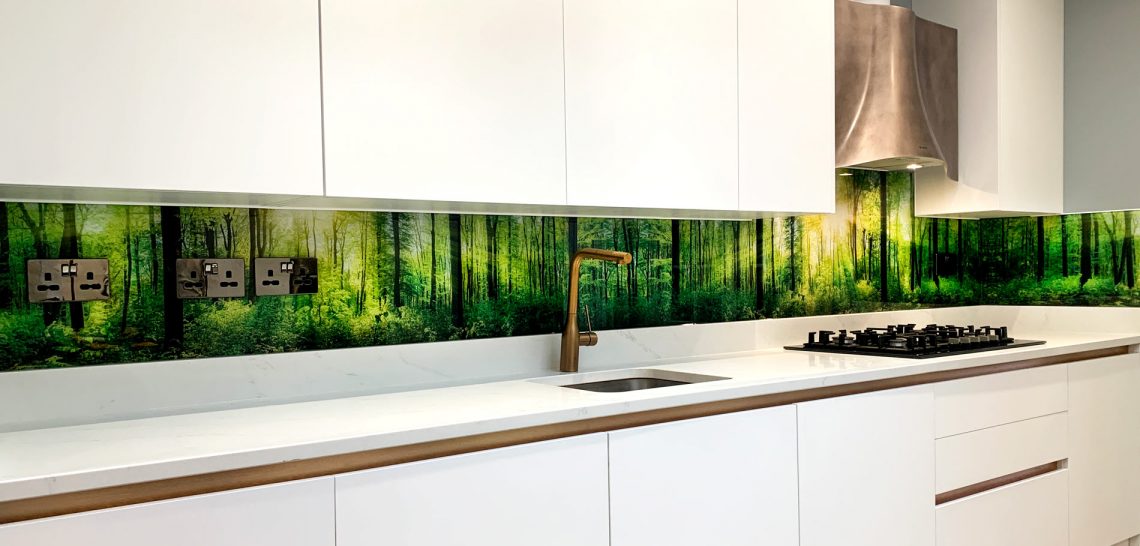 9 Tips to Save Cash on a Kitchen Remodel
One of the greatest ways of increasing value and the ambience of your home is with a kitchen remodel. After all, it is the space in the house where you are most likely to spend most of your time. Even though a kitchen can be the most expensive space to renovate, it can still be on a budget! Wondering how to go about it? Here are tips to save cash on a kitchen remodel.
Visualize your layout, and plan for the remodel!
While it is okay to wake up one day and decide to change things up, it is very important that you take time to plan for the remodel. Even before you begin, you can visualize your layout and design. This way, you can get a glimpse of what you should expect. Ever heard of a mood board? Yes, thanks to this era of virtual reality, you can see your remodeled kitchen long before the demo begins. Now after creating the plan, have a budget for it. The goal is to save as much as you can, you want to prioritize your budget on what will give you value for money. Having a budget and plan in place reduces unanticipated results.
Try not to change the kitchen layout
One other best ways of saving costs on a kitchen remodel are maintaining the kitchen layout. While changing the layout is a nice way of spicing things up, it can scale up the cost of the kitchen remodel. Changing the layout not only involves moving the furniture around, it involves changing your plumbing, window locations, walls, etc. Other times it might involve getting permits and inspections, which takes a lot of time. You can simply update your kitchen layout by changing your fixtures and furniture. Finding the right furniture and fixtures is enough to create a new design for your kitchen. It is also very cost-effective.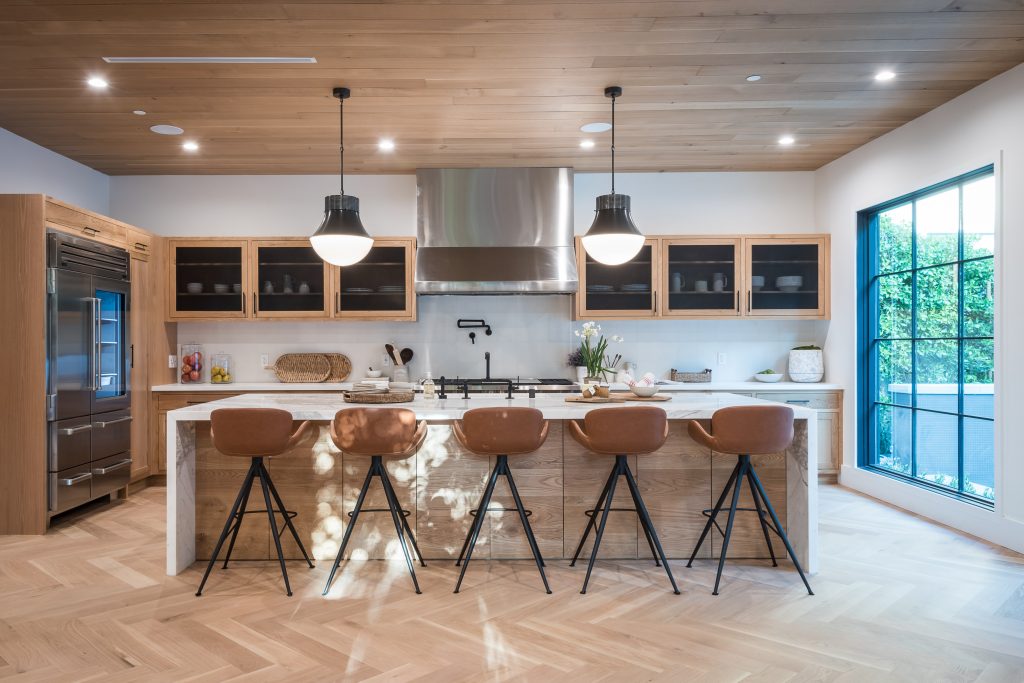 Photo by Watermark Designs on Unsplash
Reface your cabinets
Wondering what to do with your cabinets? Hands down refacing your cabinets is one of the easiest ways of enjoying a kitchen makeover without breaking the bank. As long as they are in perfect condition, all you need is to paint to turn old to new. Find a cool color for the cabinets that will match your entire kitchen. Learn some general tips on painting kitchen cabinets below:
Choose the right paint-Not all wall paints are suited for cabinetry.
Choose a color that will flatter your appliances
Apply light coats of paint
Use an oil-based primer
Don't forget the inside of the cabinets
DIY your countertops
If you spend time on YouTube, you must have come across a myriad of home DIY projects. Well, depending on your DIY savviness, you can also turn into a DIY queen or king in no minute. The good part is that there are many easy options that can amplify your countertop from basic to modern. For example, you can decide to granite your countertop, or install a new laminate countertop. If you choose to laminate your countertops, all you will need is a laminate roller, a trim router with a flush trim. You will also need to factor in the cost of re-plumbing your sink after the exercise.
Add some Splashbacks
Adding a kitchen splashback is another easy way of making a great aesthetic impact without spending a lot. Well, splashbacks act as feature walls in the kitchen space and can aid in revamping the kitchen. They also set the tone and vibe for the whole room or kitchen. Other than the aesthetic value, splashbacks protect your wall from moisture, food splatter, grease, or oil. Your biggest task is choosing the right one. Given the many options in the market, you want to go for kitchen splashbacks beyond ordinary. Take your time, and find a vendor that offers a wide range of bespoke kitchen splashback. In fact, if they can allow you to custom-make it, the better!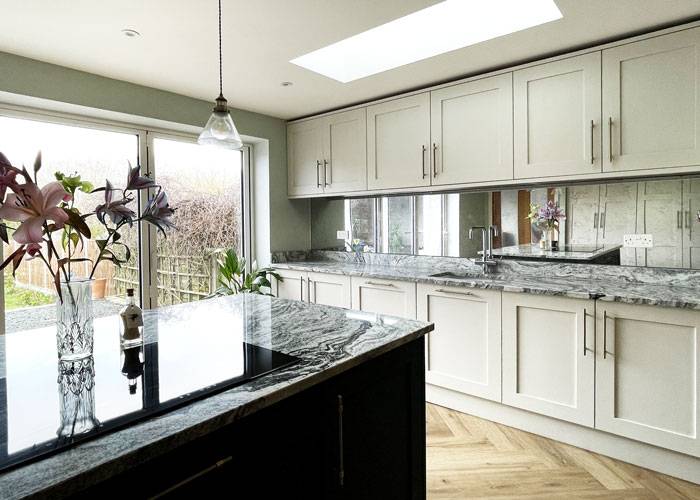 Revamp your appliances
A kitchen makeover is not complete without changing some appliances. Don't get me wrong, you don't need to throw your old appliances away. Depending on your budget, you can decide to make your old appliances functional by fixing them, or, consider purchasing second-hand appliances. However, if your budget allows you to buy new appliances. Keep in mind that as much as you are interested in cutting cost, you should go for the best alternative. On matters, cheap appliances can be very expensive.
Go for thrifts and finds
For most people, thrifting means buying low quality. Well, that's not true, Thrifting means finding unique, one –of a kind piece(s) that cannot be found in most stores. It also means saving money!
Before you buy your furniture and fixtures for your kitchen, ensure that you visit the second-hand stores around you. All you need for a successful thrift purchase is to double-check the quality. You do not want to buy something that won't last long. As long as the quality is good, you can go for it. Most of the time all you need to do with your thrift finds is spray paint. Other than the second-hand stores, you can also opt for online shopping to cut costs.
Swap out lighting
Getting your hands on stylish new pendants can easily become the new focal point of the kitchen. Pendants are like jewelry; they can simply dress up a basic kitchen structure with minimal effort. Before you pick any pendant, do some research on the different types of pendants, and how to choose the right pendant for your kitchen. Doing the research helps you understand the diverse functionalities, and ultimately narrow your decision to your needs.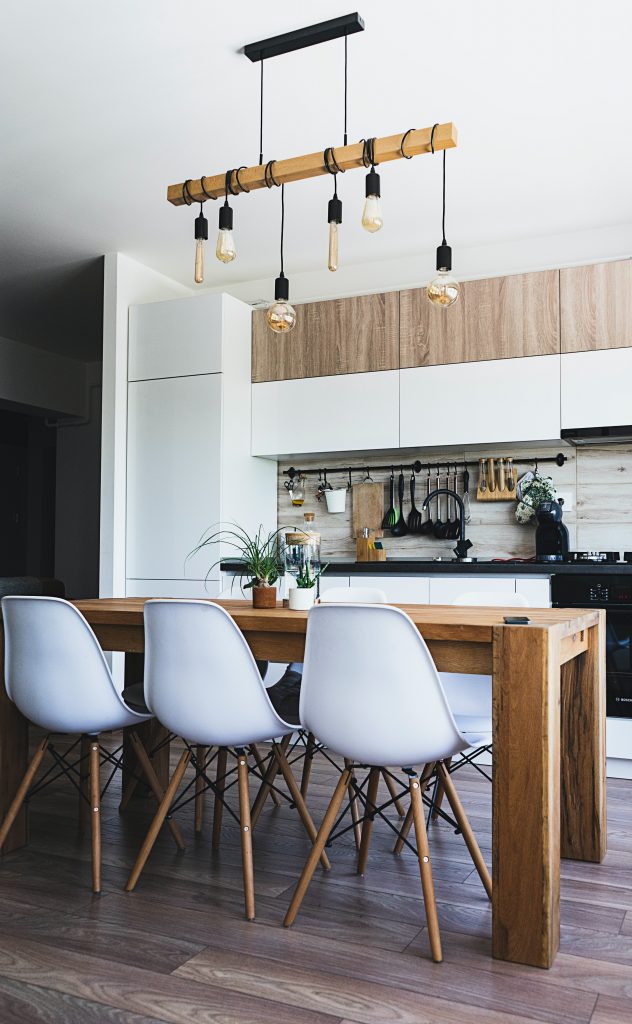 Photo by Ionut Vlad on Unsplash
Update your floors
Updating your floors is another way to kitchen remodel. Changing the floor not only ramps up your style but is also a long-lasting solution to your kitchen needs. You can paint your wood floors, if they are not in the best shape, you can also get creative and stencil a design onto the painted floors.
Wrap up
From our discussion, it is quite clear that there are many ways to save money on your kitchen remodel. Just make sure to plan your layout and budget. Be creative and use affordable ways to scale up the look and feel of your kitchen.