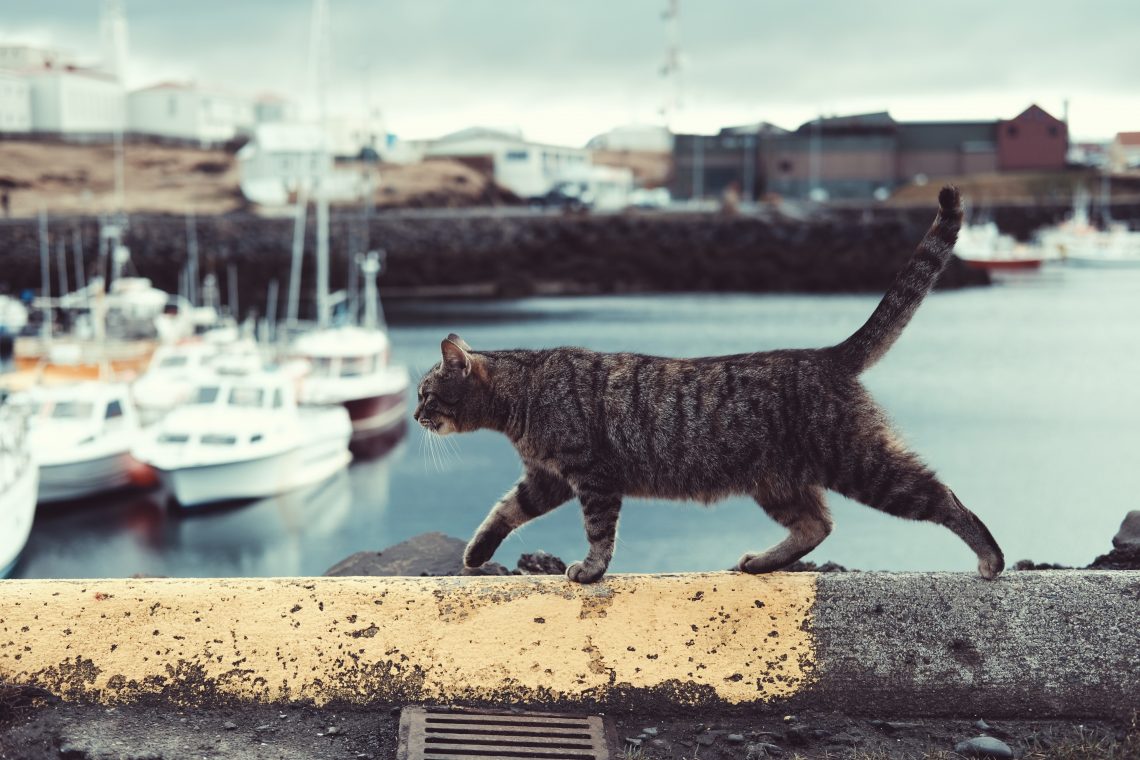 5 DIY Home Project Ideas for Cat Lovers
Most people are always thrilled by the extent to which they can modify their homes or run some DIY projects, particularly for their pets. If you are a cat lover, there are several cat-friendly installations you can make to keep your pet excited and energized all day long. In the sections below, we have discussed five DIY home project ideas for cat lovers that you can implement in the comfort of your home. Most of these projects can be done outdoors and indoors, just in case you rent an apartment home and your space is limited to the interiors.
Install Cat Wall Climbing Furniture
This is perhaps one of the most popular DIY projects for cat lovers. Climbing furniture such as shelves, hammocks, stairs, and sleeping nooks provide a perfect spot for playing, sitting, sleeping, and relaxing. Your cats will love it most if these wall installations are located at varying heights. Every cat prefers jumping from one corner to another and changing their resting spots to sitting or lying on the couch all day.
Before installing these wall features, ensure you have the right design and can legally modify the walls. If you are renting, first find a rental home that's pet friendly and that allows for some indoor modifications and upgrades. Afterward, you can be as creative as you want. Another thing to be cautious about is to install this wall furniture away from delicate objects such as a TV set or artwork.
Design a Cat-Friendly Foot Stool or Side Table
Most homes have a side table for holding house plants or a footstool for resting and relaxing the legs while watching. If you have cats around, you can make these furniture pieces cat-friendly by creating some shelf-like room at the bottom. The spot doesn't need to be fancy, but you should make it warm and comfortable.
Ideally, you want to remodel your existing side table or footstool, so there's enough space for the cat to lie on or sleep. Where possible, ensure enough light passes through the small room or space you have created. If you cannot do this alone, you can enlist the expert help of a local carpenter.
Try a DIY Cardboard-Tiered Hammock
Besides a wall-mounted hammock, you can have a simple one on the floor for your cat to relax after a heavy lunch. This option is ideal for cat lovers renting pet-friendly homes but where wall installations are prohibited. Here, you will be using cardboard; hence you only need some craft skills and a bit of creativity.
You can have two or more relaxation layers based on the number of cats in your home. The more weight the hammock will need to hold, the firmer it should be. If your cat is fully grown, you can replace the cardboard with a wooden structure. And regardless of the material used, ensure it's warm, firm, and comfortable.
Design a Cat Bowl Stand
Most people feed their cats using ordinary bowls placed on the floor or table. And while this is convenient, you may want to try something new and creative. Consider making a cat bowl stand customized to suit your cat size. This will not only avoid accidental food spills, but you'll also train your cat to eat from one location and a specific bowl.
If you have the skills, you can make a stand with a bowl from one piece of metallic material. This will require some metal cutting, welding, and painting experience. Otherwise, you can design the stand separately with a space for holding a ceramic or plastic bowl. Either way, ensure the stand is steady enough and within reach for all your cats. Additionally, you can have an extended stand that your cat can climb over while eating. Or one that only holds the bowl as the cat sits or stands on the flour.
Rope-Wrapped Scratching Post
Cats love scratching anything they can get hold of, especially if it looks firm enough to support their weight. You can decide to have a movable rope-wrapped post positioned anywhere in your home. To ensure the post is firm, you can attach it to a sturdy base, preferably a carpeted, heavy flat metal.
The post can be wooded, plastic, or metallic, but it should be light and just the perfect size, say 15 to 30 inches. Anything taller than that could lead to unnecessary accidents if it tumbles under impact. When wrapping the post, ensure the ropes are evenly and firmly attached, layer-after-layer such that they can withstand the cat's claws.
Put Your Skills to Work for Project Ideas for Cat Lovers
The DIY projects we have highlighted above come with various skill requirements, so you should be able to choose those you can handle with a higher degree of competence. Where necessary, you can seek help from your DIY friends or take the time first to enhance your DIY skills.
Photo by Timothy Meinberg on Unsplash